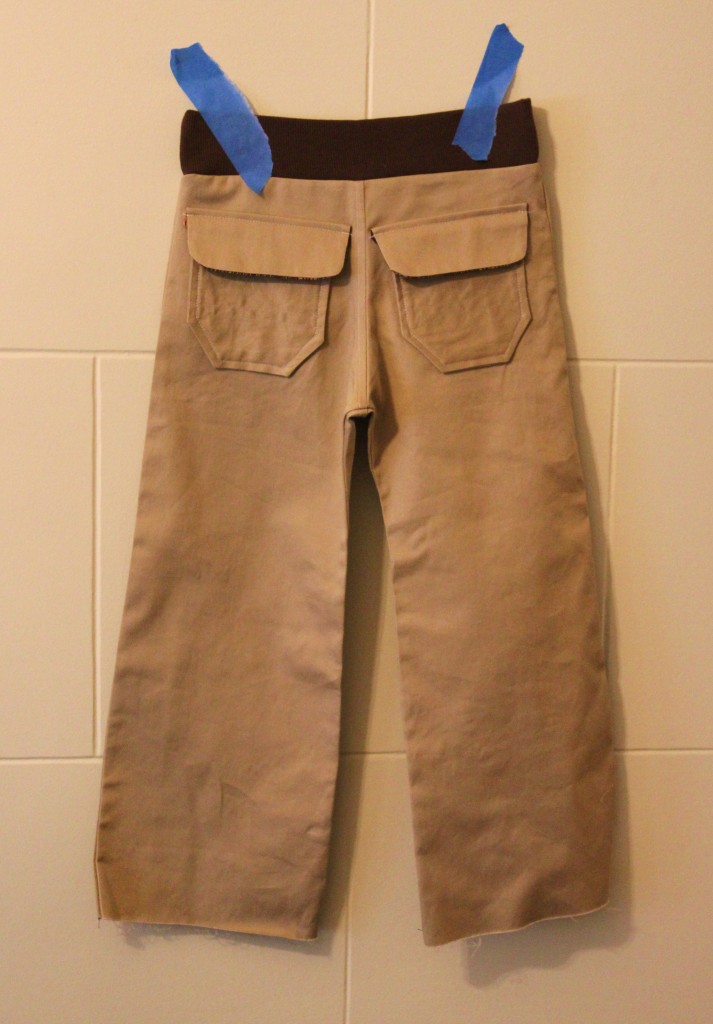 I was tempted to entitle this post "Celebrating the Boy Day #2: FAIL" but instead I'm putting a positive spin on my latest project.
I made a pair of pants using Dana's basic pants tutorial, which I have done several times before. I drew my pattern pieces using Dana's tutorial and a pair of my son's new store-bought pants as a template. I also decided to go with a knit waistband to mimic some of the kids styles I've seen in catalogs lately (love these shorts from Boden).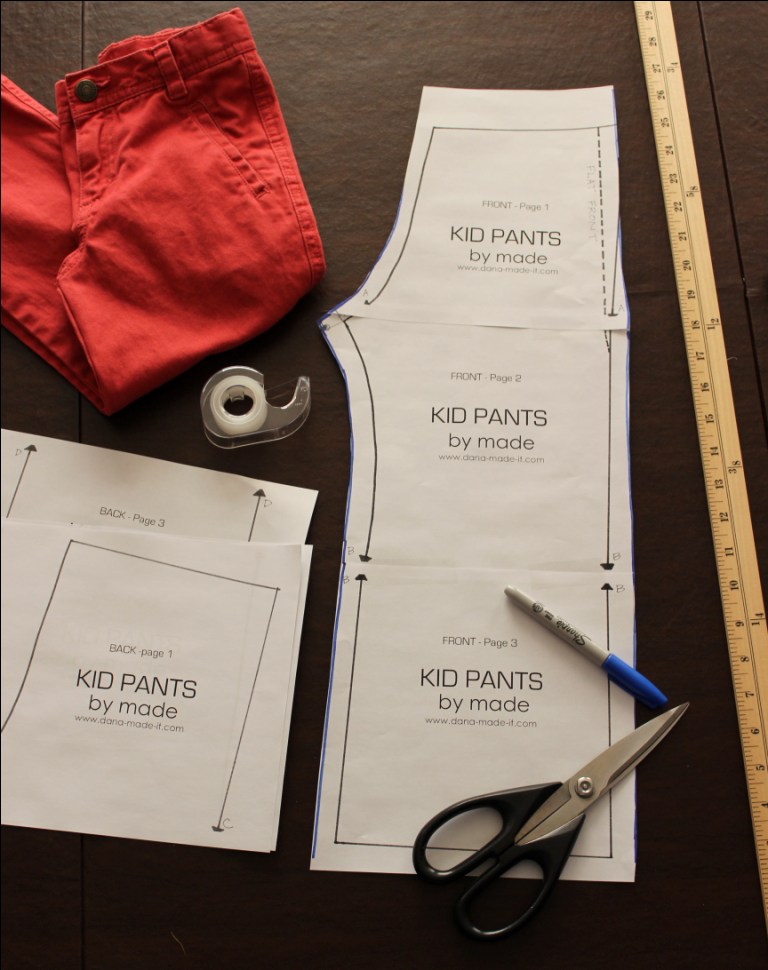 I wanted the pants to be casual, baggy and comfortable, so I added some width to my pattern pieces. In the end result, the emphasis was clearly on "baggy", as in waaaaay oversized. So my positive spin is that I have a leg up on Eli's wardrobe for next winter! I should have taken a picture of him trying the pants on for me. It was truly laughable! Well, no need to hem them until next year — another positive, I'm saving myself some work for now.
I lined the flap pockets in a contrasting fabric for a little fun. This woodgrain print by Joel Dewberry is exactly the type of print I would pass over a million times without a vision for how great it could be. But I've seen others use it in some really creative ways that inspired me to give it a chance. (I especially love how Anneliese from Aesthetic Nest used it for her Woodland Picnic Birthday theme.) I have some ideas percolating for how I'd like to use it in a bag for myself, whenever I get around to it.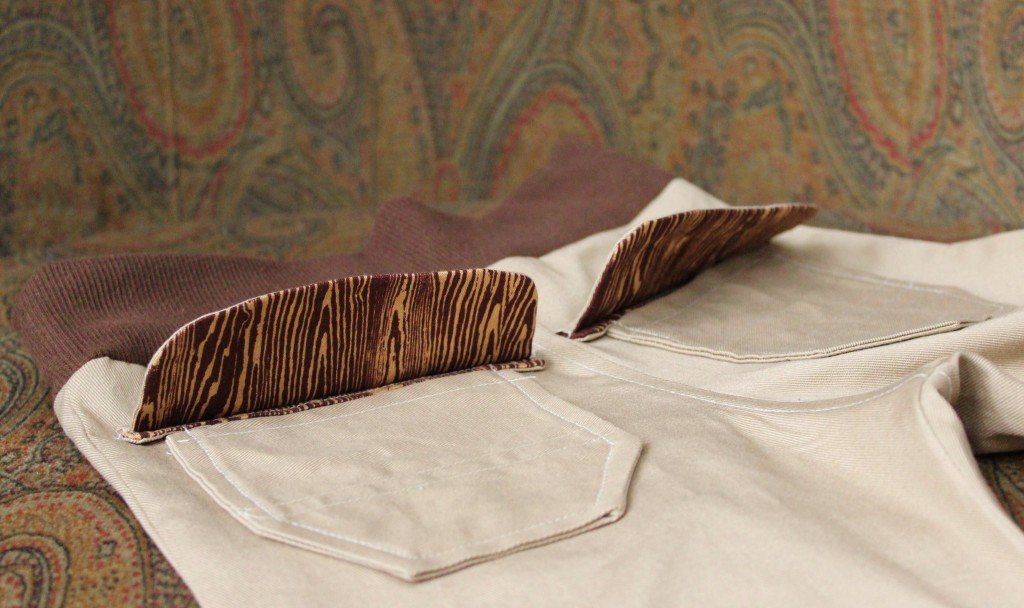 It was my first time doing flap pockets (I used this Patch Pocket Tutorial), and it took me a couple attempts to get the sizing and shape right. These guys below did not make the cut.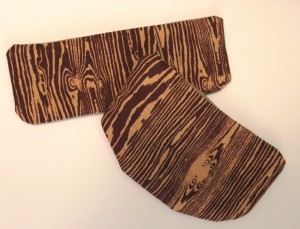 And while I'm confessing to my sewing failures (er, I mean, unexpected results), I'll also confess to my laziness on this particular project. I was too lazy to swap out the purple thread in my serger for something more neutral. So, purple serged seams are like an inside joke for these boy pants!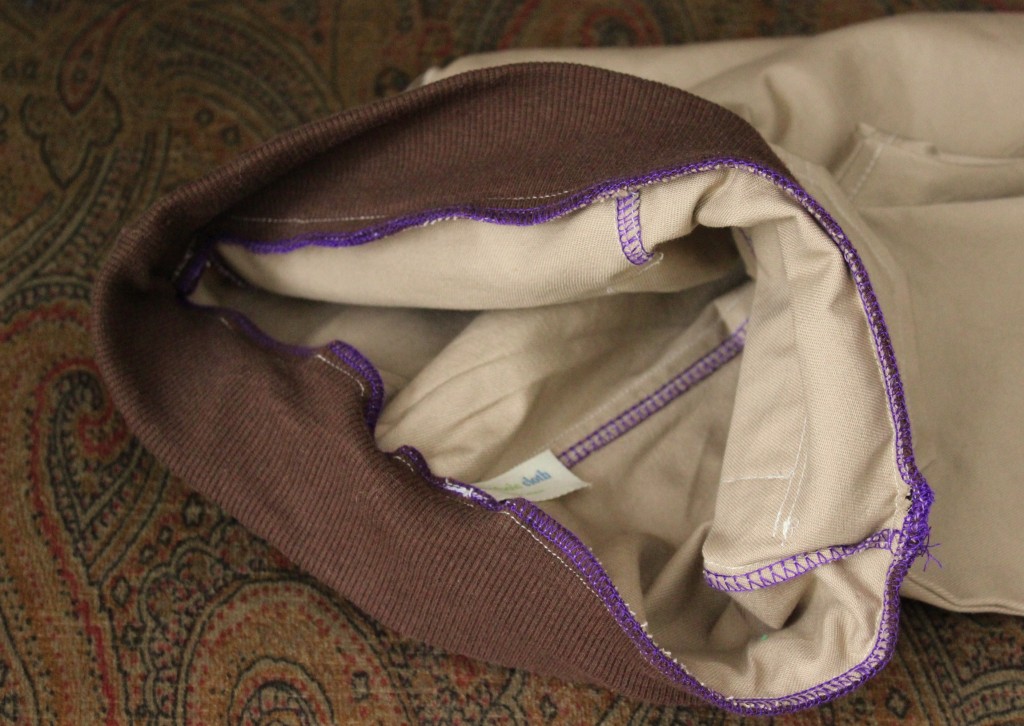 Here's to hoping we all learn from our mistakes!
You may want to check this out: