Woo hoo, guess who is making dinner tonight! My little barefoot chef.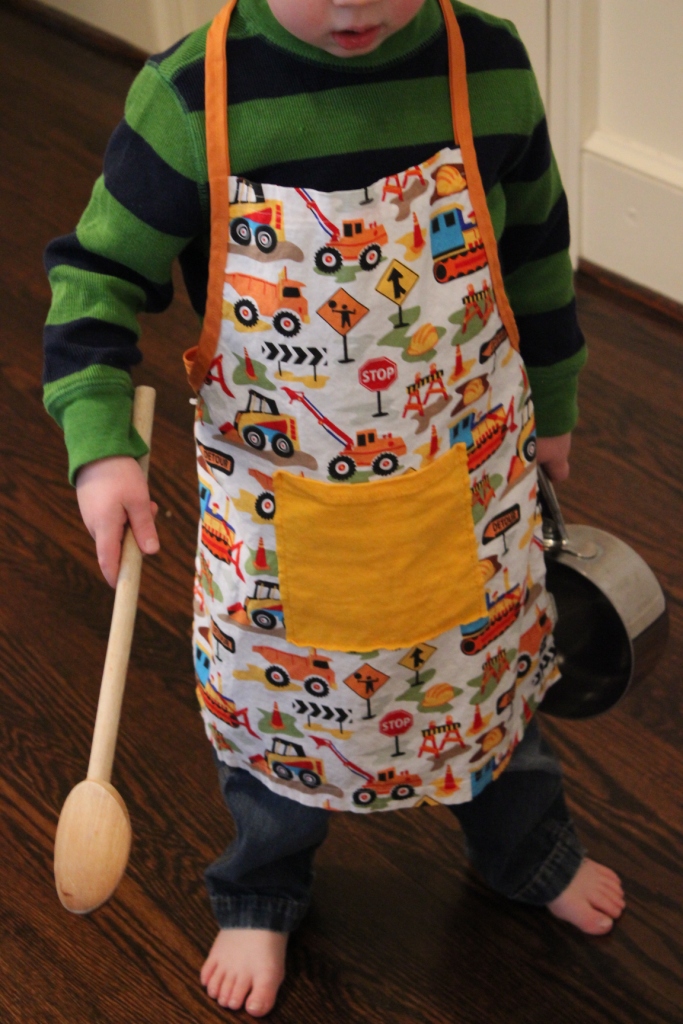 I guess that means mac 'n cheese is on the menu. And ketchup. Definitely lots of ketchup. Heck, if it means a night off from dinner duty, I'm game for pretty much whatever he's serving.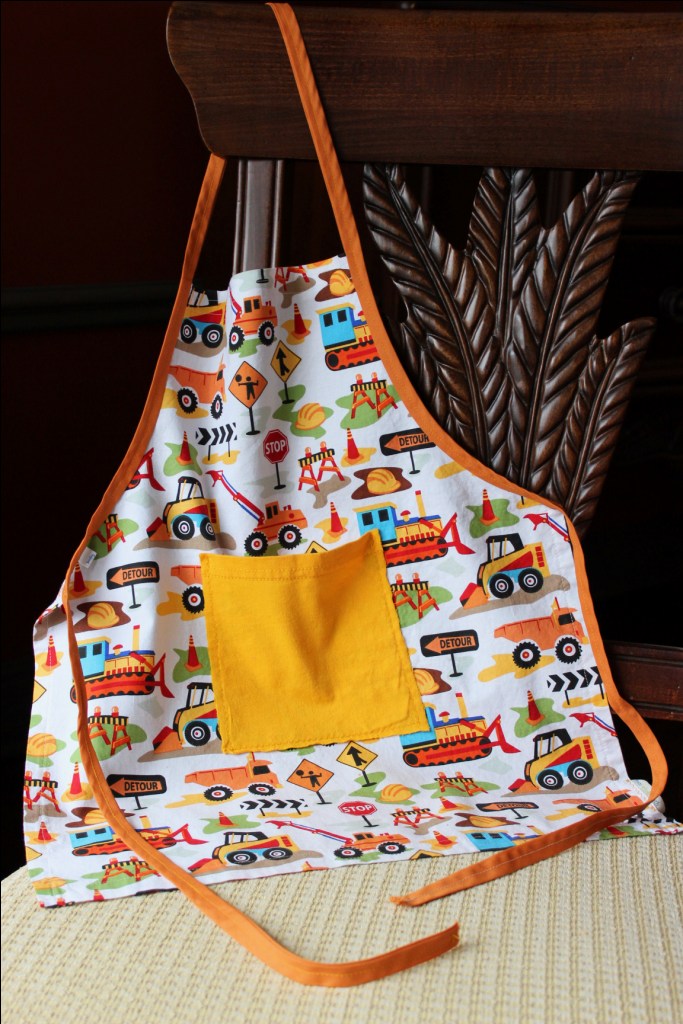 It's Celebrate the Boy series day #3. Admittedly I did not sew this apron this week. It was my Christmas gift to Eli, but I realized I never shared pictures. Last year I decided it would be great to give each of my children something handmade for every Christmas, and since Eli loves helping in the kitchen and loves trucks, this apron was the perfect fit this past year. It was also warmly welcomed by my husband who had grown weary of seeing Eli in my pink, floral aprons. Ha!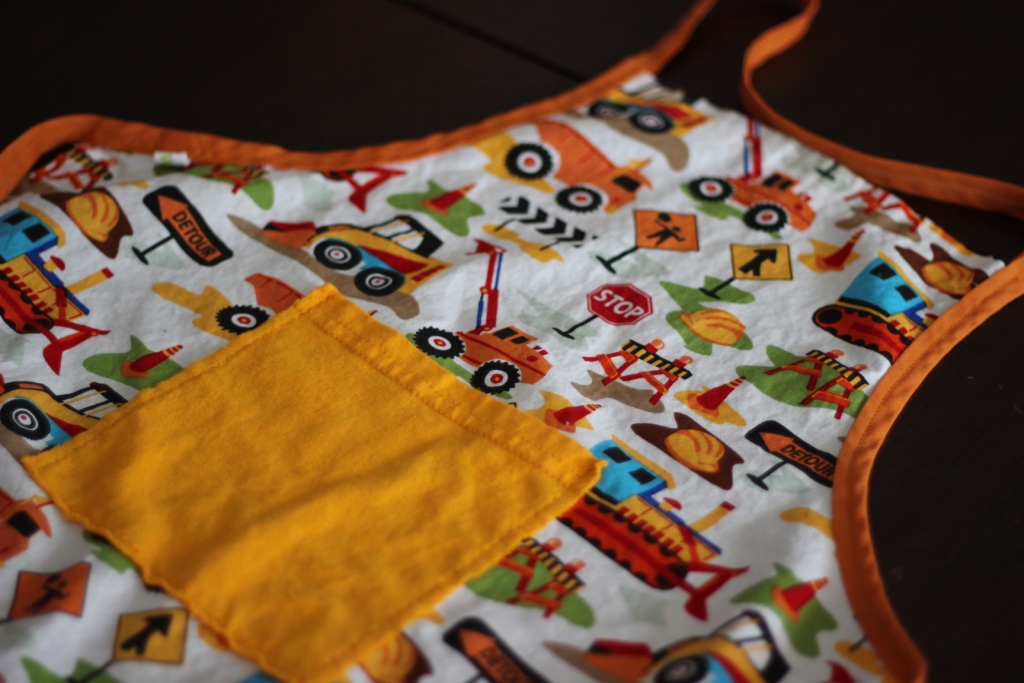 This apron was easy-peasy to make, especially since I used a continuous run of bias tape to create the ties and neck trim.  It means the neck loop isn't adjustable, but that's not a detail to sweat in this situation. I only had one yard of this fabric, which I'd purchased for Eli's truck-themed birthday party to use as a table cover for the dessert table, and it was plenty. If anything, I could have made the apron shorter. I used an old t-shirt to make the pocket because the color reminded me of road work signs. I was hoping to find bias tape in a matching yellow, but this orange was the closest I could find.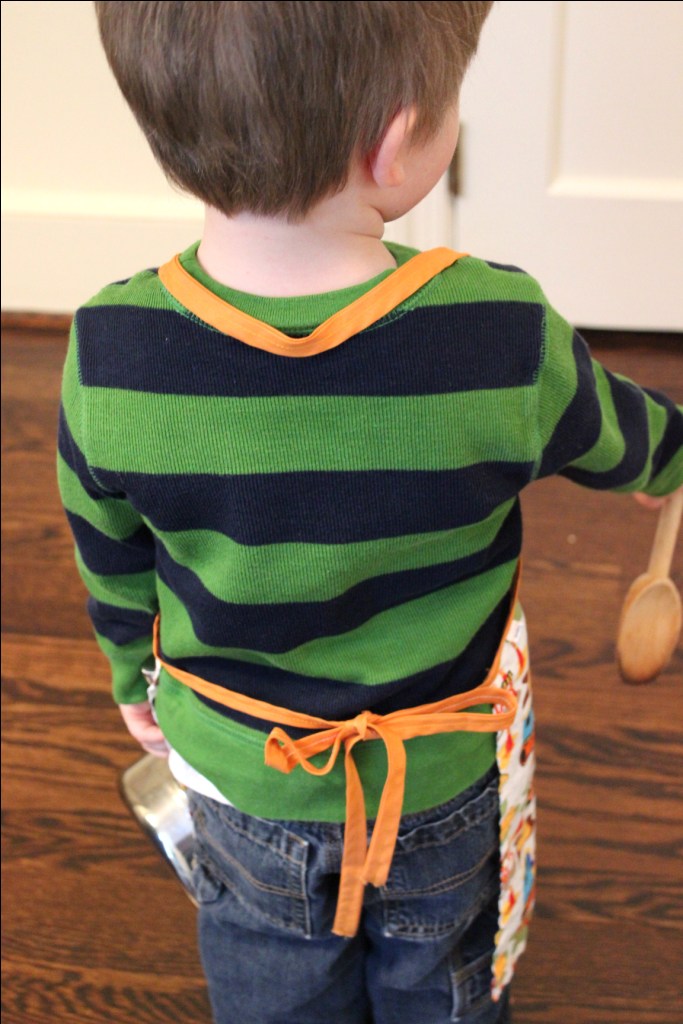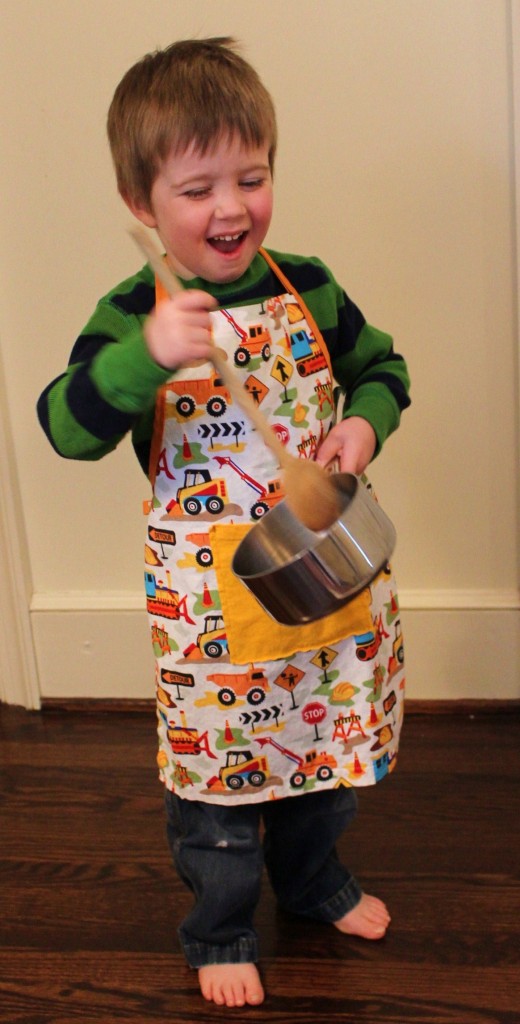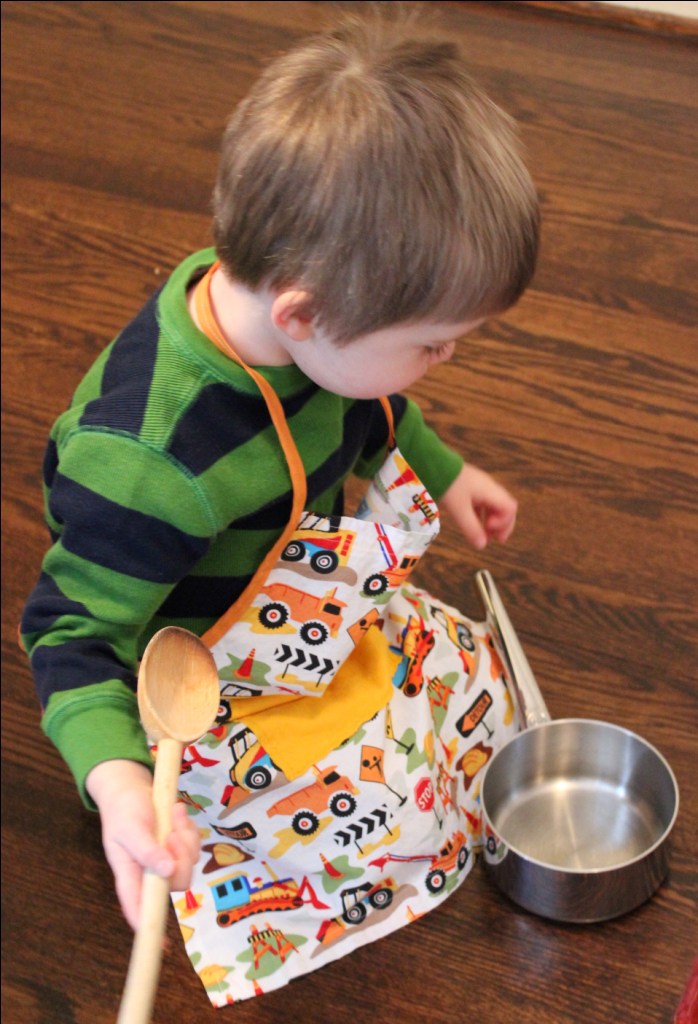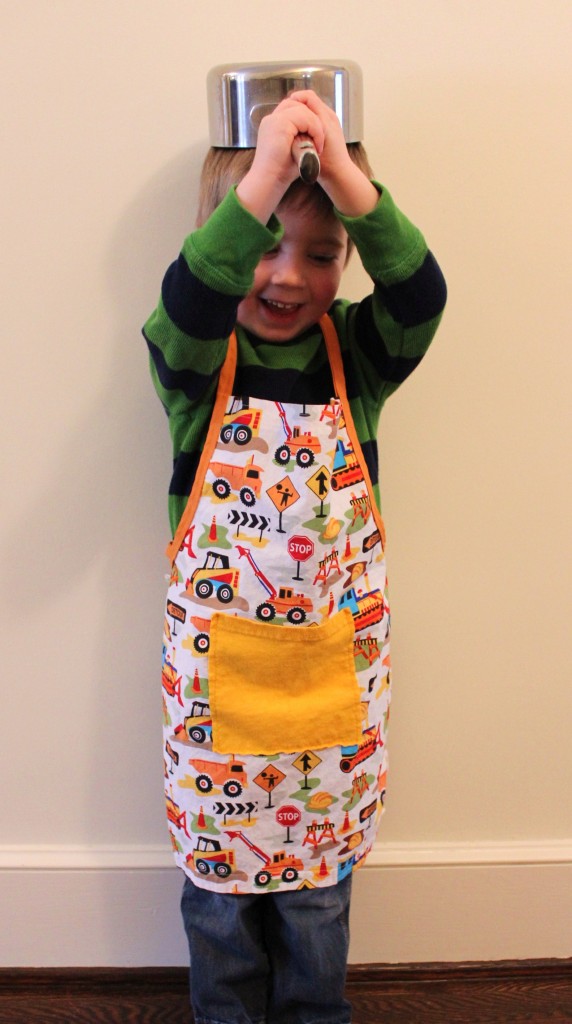 Eat well!
You may want to check this out: