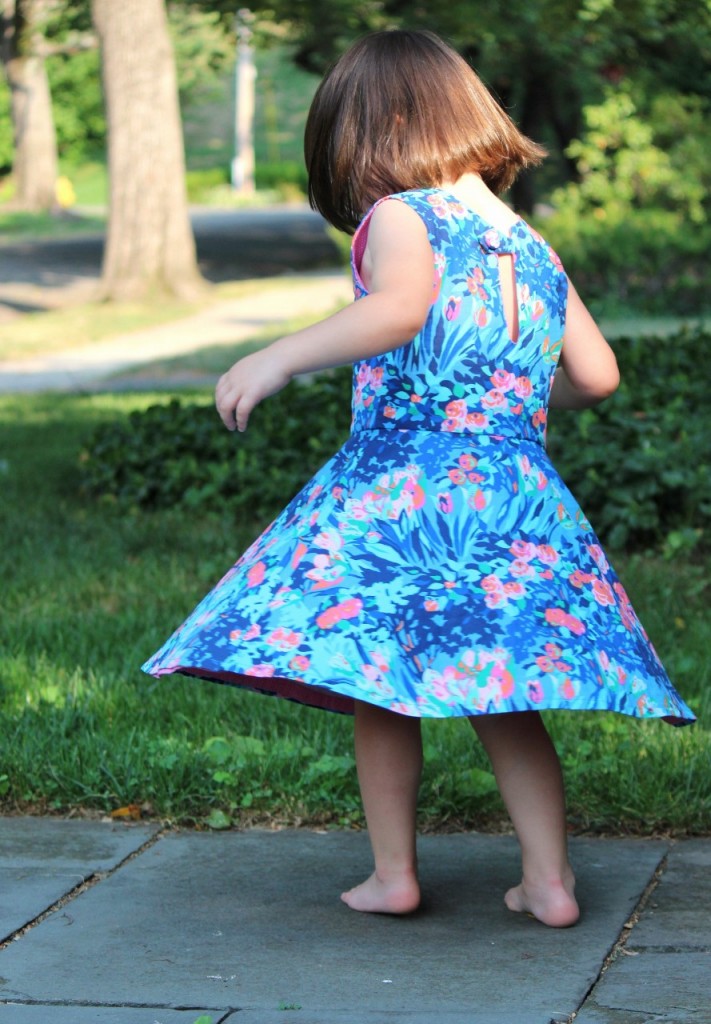 At the very beginning of the summer we attended a family wedding. It was a beautiful ceremony, a gorgeous day, an awesome setting for the reception, and we were celebrating a wonderful couple. But none of that really mattered to my children, because they were solely focused on the dance floor.
While the guests were enjoying cocktail hour on a grassy lawn overlooking Long Island Sound, my children were already inside checking out the dance floor and giving it a spin. Treating it like their own personal stage. The only complaint they could muster — the deejay didn't have "Ghostbusters", their first choice in dance tunes. (Thank you to Aunt Claudia for instilling such fine taste in dance music!)
Despite my son's concern at one point during the evening that the other guests might steal "his moves" (I kid you NOT!), my children had me dancing the night away as we celebrated the happy couple. I honestly don't think I've spent as much time dancing at a wedding as I did that night. I'm sure my husband, a perennial dance floor-avoider, was relieved the kids took up his dancing slack. And while I don't have any live action shots to prove it, the dress I made my daughter for the wedding really hit the mark for spinning and twirling and all things dancing. You'll have to just trust me on this one.
As reenacted in our yard.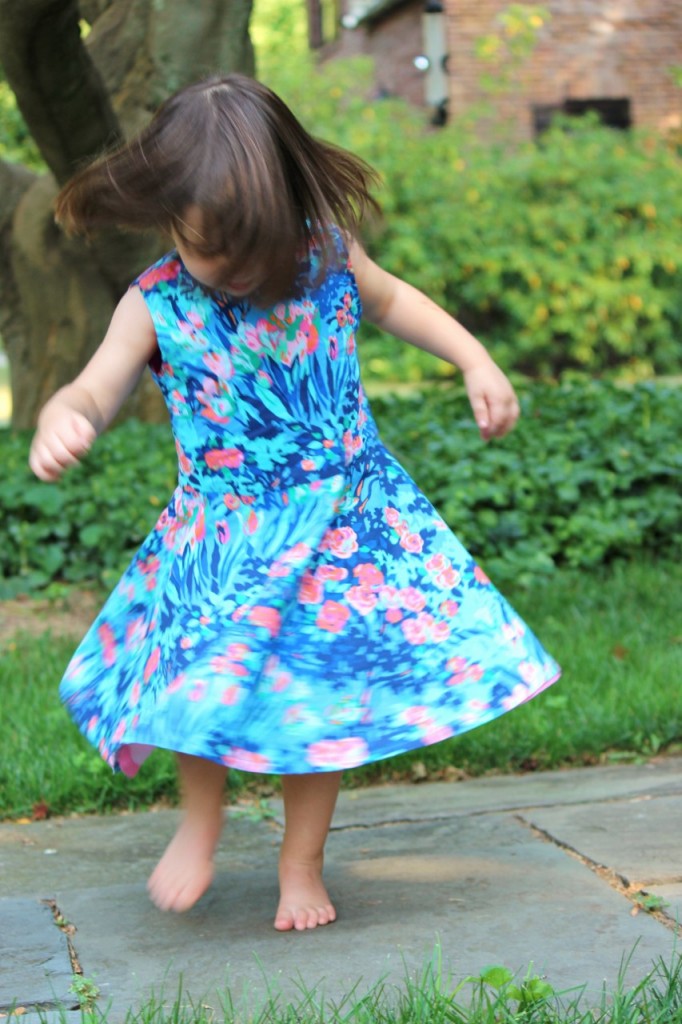 I chose to sew the First Day Dress Pattern by MADE. I was familiar with the pattern from the peplum tops I made my daughter last spring here and here, so the sewing was familiar and quick. I sewed up the sleeveless Swing Dress option, and my only alterations from the original pattern were to cut the neckline with a slight dip in the front and to lengthen the opening in the back.
The main fabric is Amy Butler – Violette – Meadow Blooms in Midnight, purchased from Hawthorne Threads. I love the blast of colors and floral design. It's like wearing a watercolor painting. It is lined in a pin dot fabric in medium pink.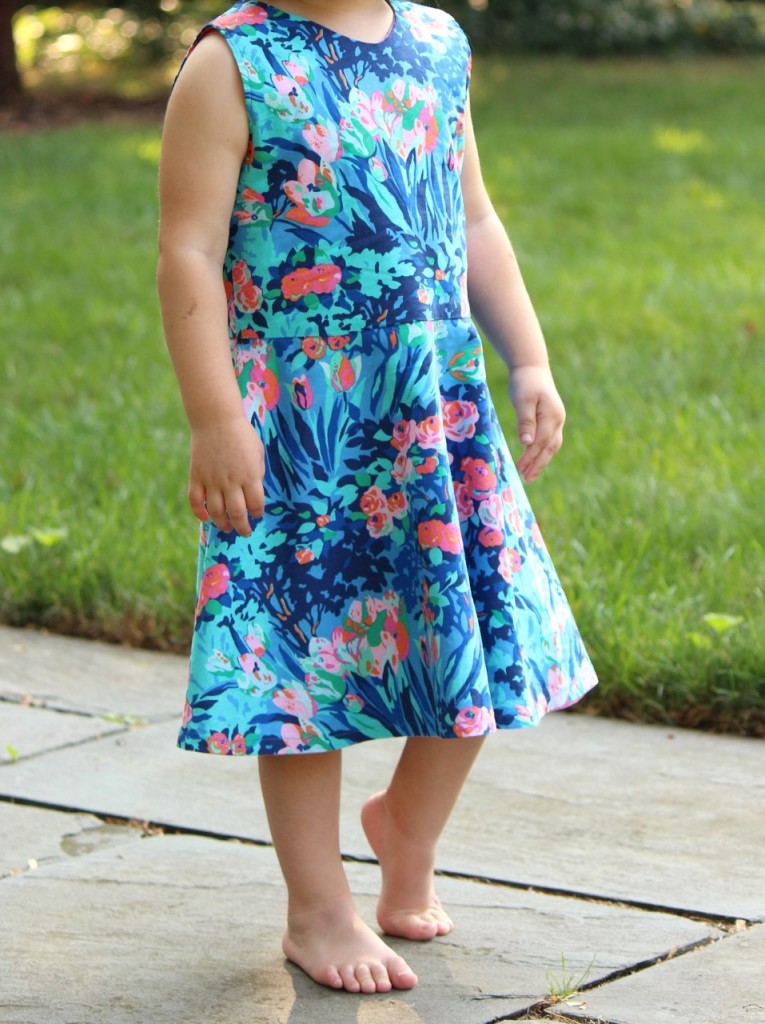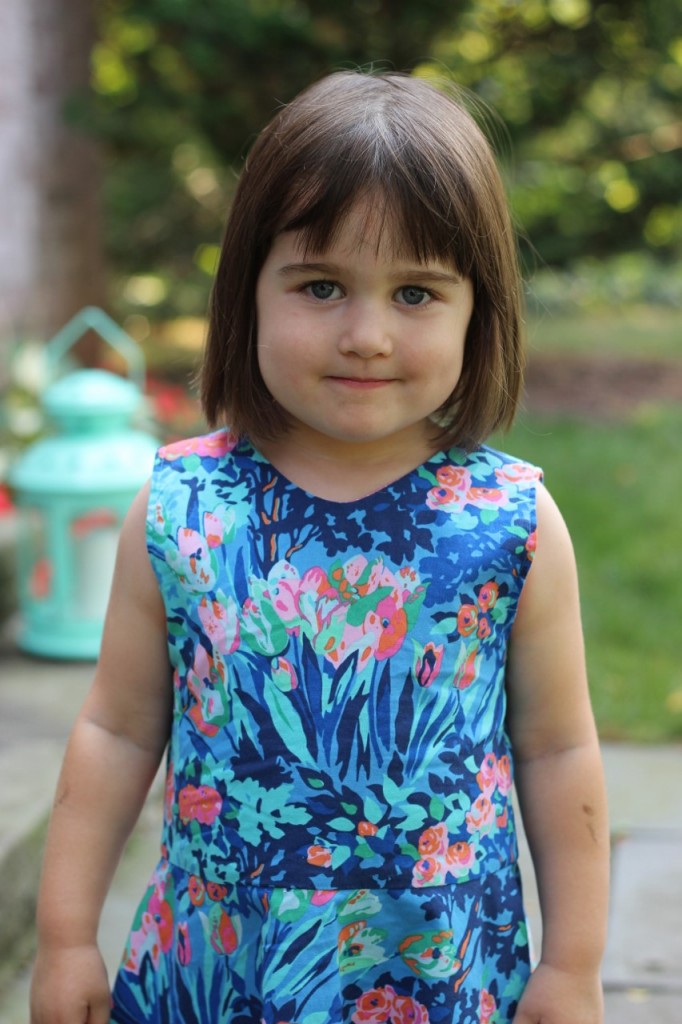 I sized up for the dress since at this age my daughter's chest measurement typically bumps her up a size in patterns (whereas her hip and inseam measurements call for a size smaller!), and from my prior projects I recalled the chest being the slimmest part of this pattern. The dress was ultimately a bit big for her, so I probably did not need to size up after all (especially since the changes I made to the neckline and back opening already allowed for a more generous fit through the chest). No worries, it just extends the period this dress will fit her!
The pattern provides for different lining options, and I hemmed (ha, ha) and hawed about which direction to take it. In the end, I chose to make the lining facing right side out — specifically because my daughter tends to do a lot of this when wearing a dress: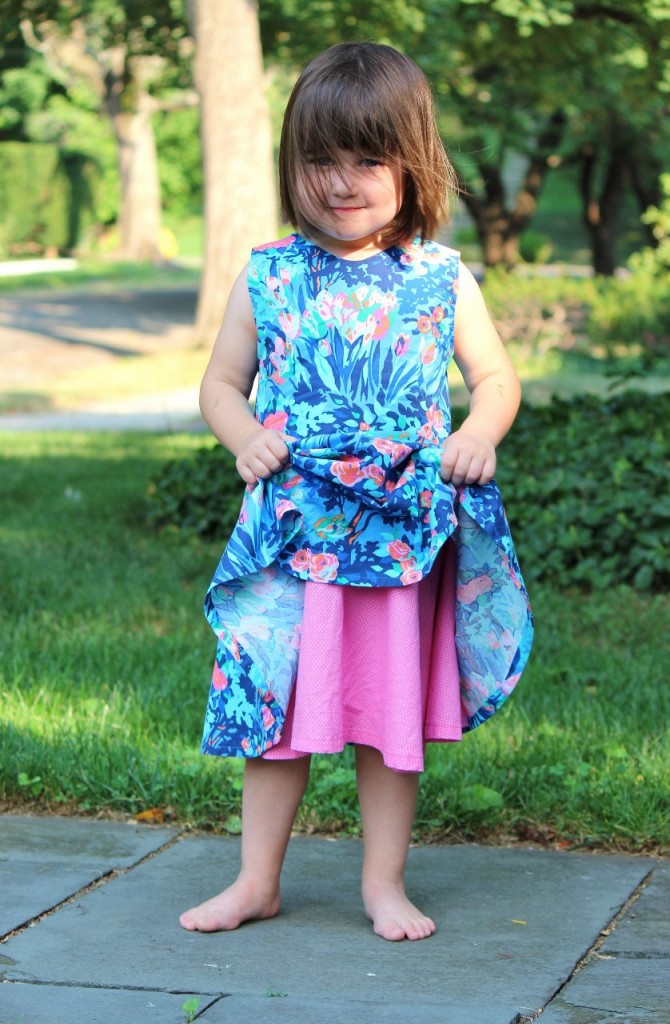 She even does that to me when I am wearing a dress, which has made for some awkward moments at the grocery store. Yikes! Hellooo there!
However, when twirling, it looked like this: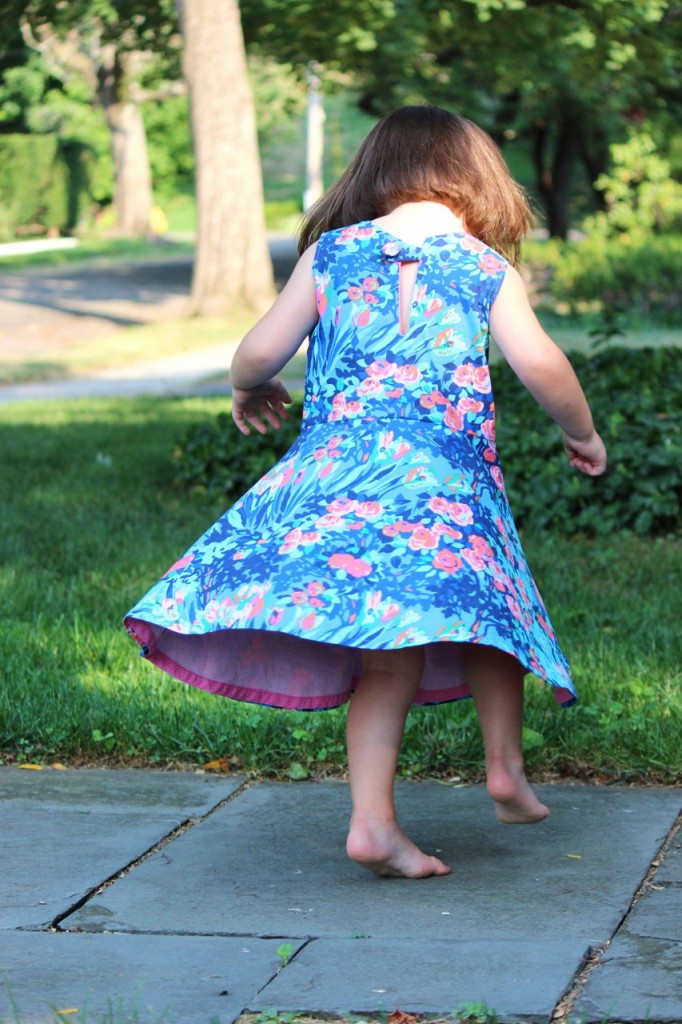 But who cares, you can't let an exposed lining hem stop you from dancing and having a load of fun celebrating with family and friends! And besides, the reality is that unless you were laying down on the dance floor, you really couldn't see the inside of the lining.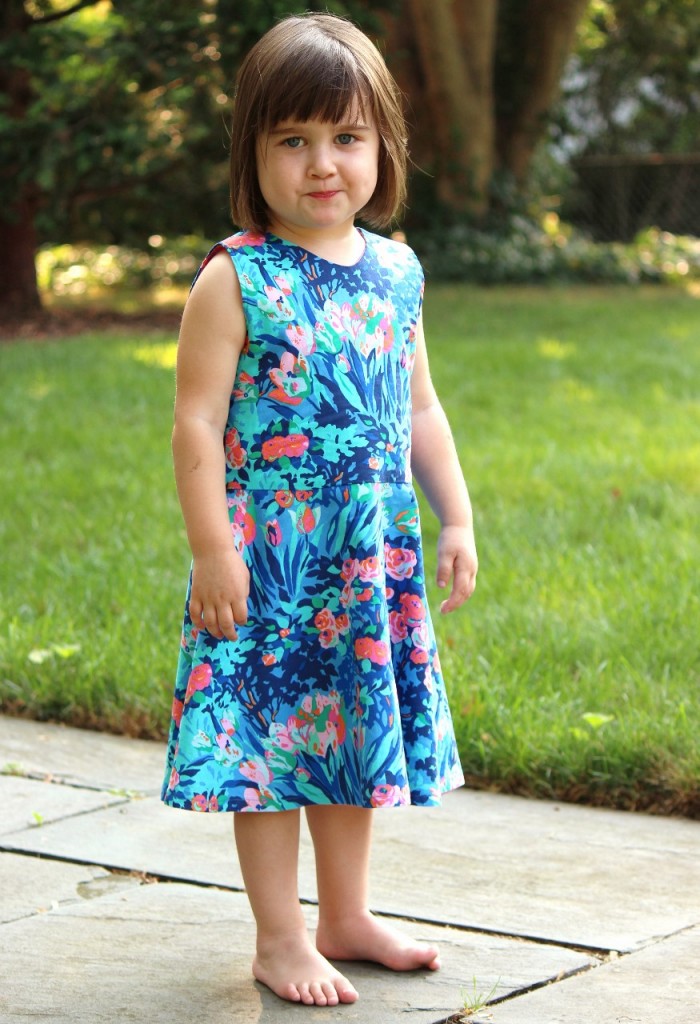 The dress was subsequently worn to an end of the school year celebration and to church, so it made the rounds a bit. All before her refusal to wear dresses set in … which, by the way, seems to maybe, just perhaps, be receding?! Oh, I hope I didn't just jinx it.
Have a great week!