As someone who spends more than her fair share of time browsing fabric sites online, I can attest to the fact that there is fabric for almost any theme. Skulls? Check, in hot pink no less. Television-themed fabric, perhaps to adorn your favorite couch potato. Or maybe something for a friend with a tendency to over-imbibe — do they prefer wine or beer (you just have to appreciate a fabric with the word "brewsky" in its title)? And at least a dozen bicycle fabrics, such as this, this and my (for real) favorite. Even patriotic fabrics (if you click on only one link, make it this one, because you deserve a laugh!)
So, when a customer recently requested a skirt with horse-themed fabric because the birthday girl recipient loves horses, I thought, "no problem." Well, not so fast. As I perused page after internet page of fabrics in the online shops I like, I was coming up empty. Most of the horse fabrics I found seemed to be either western themed, with lasso-equipped cowboys and cowgirls putting their rodeo skills on display, or cutesy prints that would be better suited for the nursery. C'mon now, I needed something that matched the big girl sophistication of a four year-old!
Then I found this beauty from Jay-Cyn Designs for Birch Fabric on Fabricworm.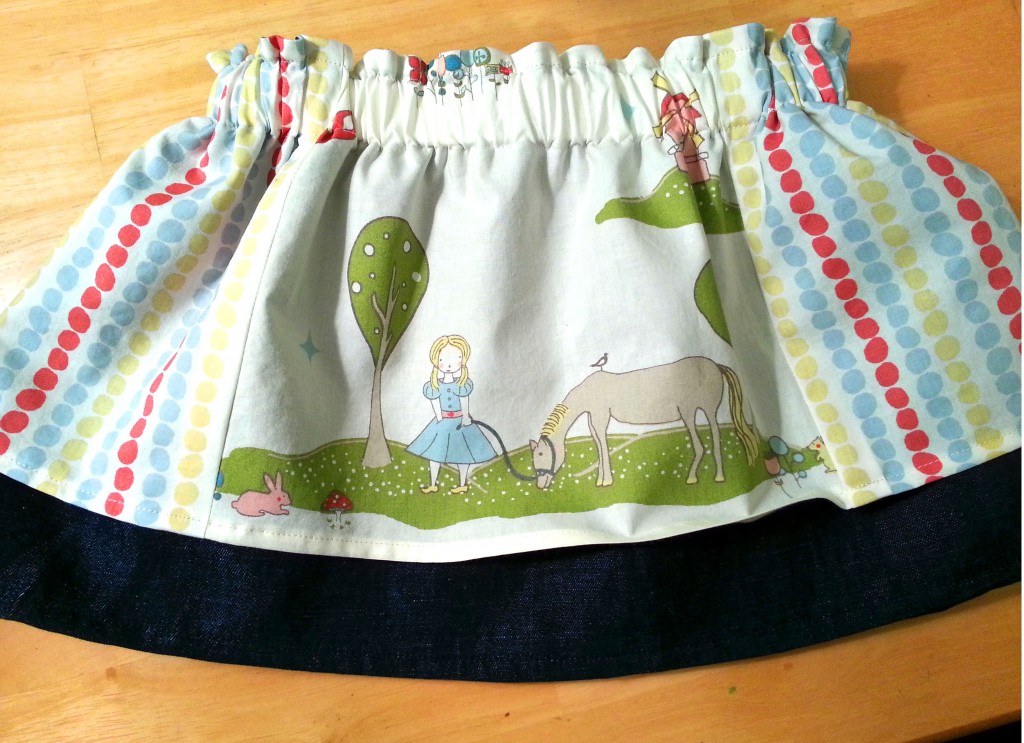 The skirt's top layer is actually a combination of two organic fabrics from Jay-Cyn Designs — the horse-themed fabric, and the spotted fabric — which I pieced together to put the horse front and center. The bottom layer is a lightweight denim in dark blue, although it looks almost black in this picture.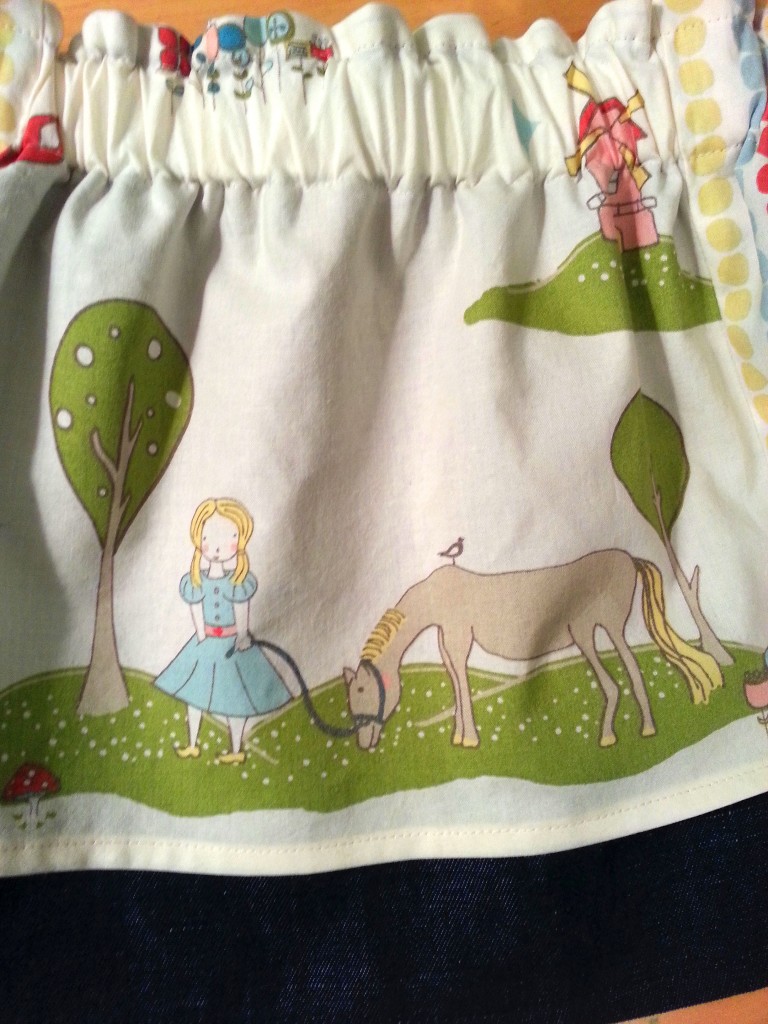 And did I mention that the gift recipient is a blonde? That makes this fabric even more precious because it seems like a personalized print!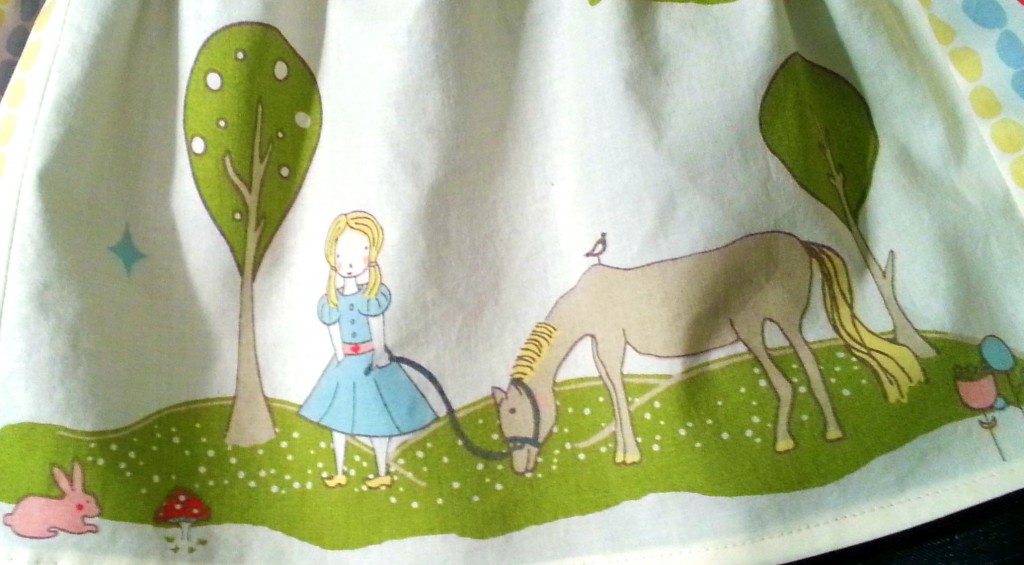 Working on this skirt made me recall that period from my early childhood when I madly wanted a horse. Do most girls go through that stage? It was my pleasure to create this skirt. And now one lovely four year-old can truly say she received a horse for her birthday!
You may want to check this out: