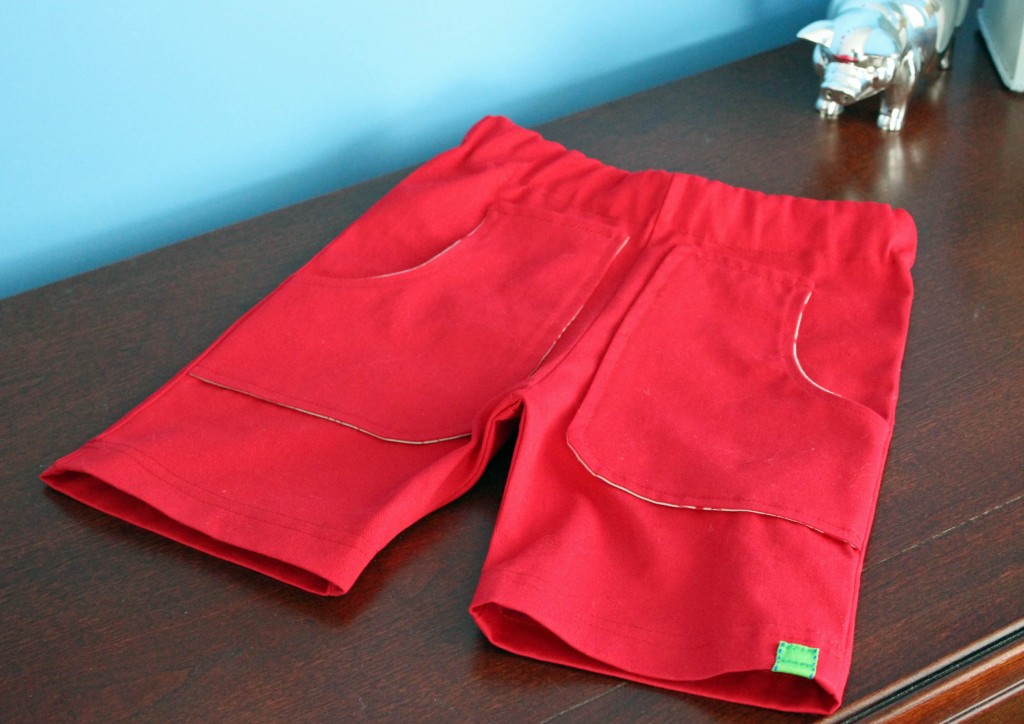 I can only wish that it was shorts weather already! Nope, just getting a leg up on summer wardrobe needs. Originally my plan was for red pants. Red is Eli's favorite color and the red pants I made him last winter received lots of wear. But then I decided that red shorts would be more fun this time around.
The shorts are based on Dana's tutorial for Kid Pants, and I just shortened them to shorts. Long shorts, actually. I kind of like boy shorts on the longer side, and NOT because they're being worn below the butt! I used Dana's tutorial for pockets, too. (Um, perhaps I should just turn this whole post over to Dana? Thank you!!)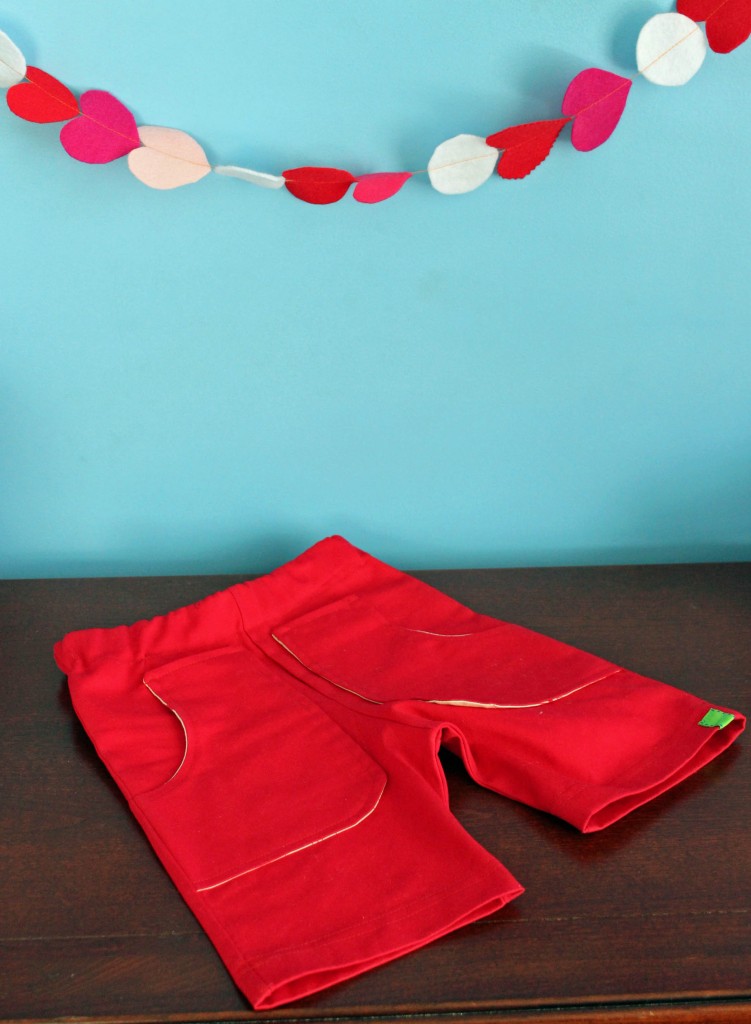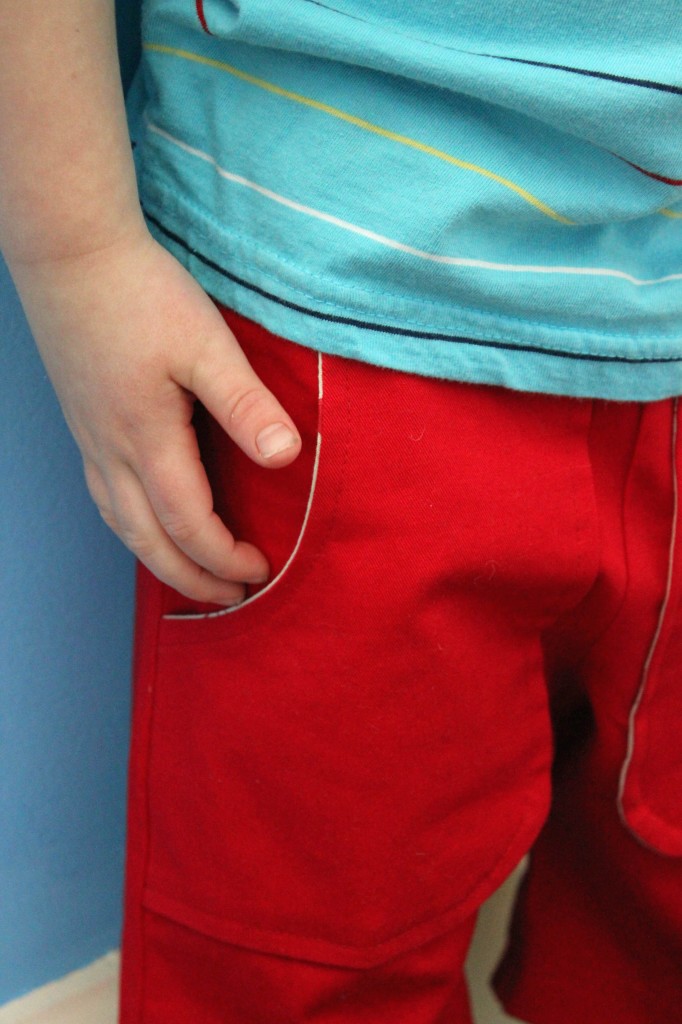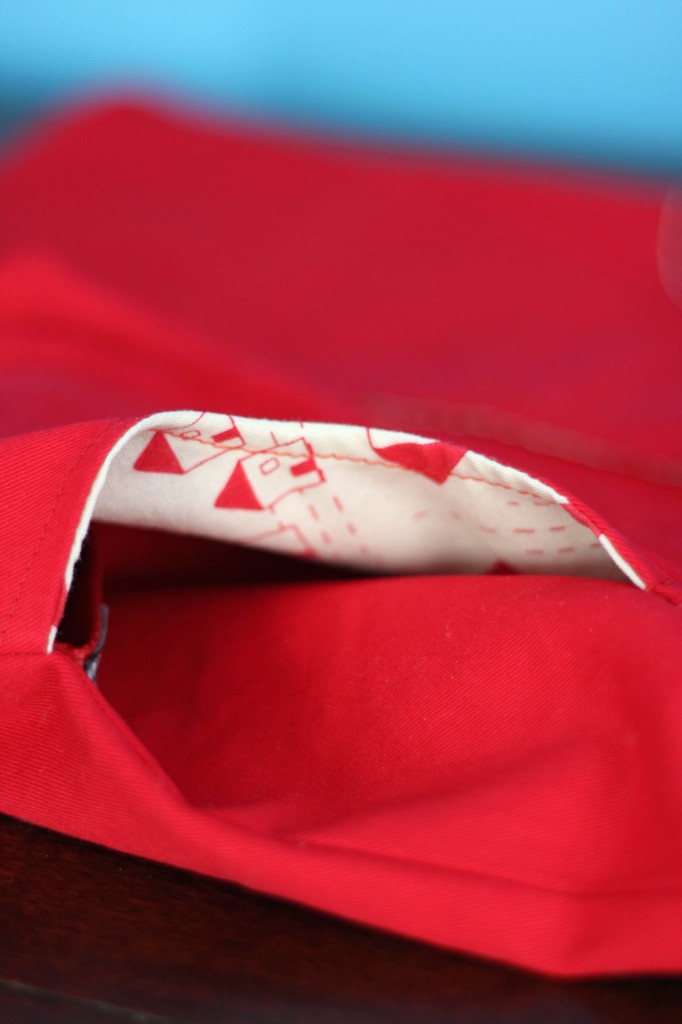 I used a medium weight twill for the shorts, so they're pretty substantial feeling. The pockets have a fun contrast lining with a street view print in cream and red (by Creative Thursday, The Red Thread collection).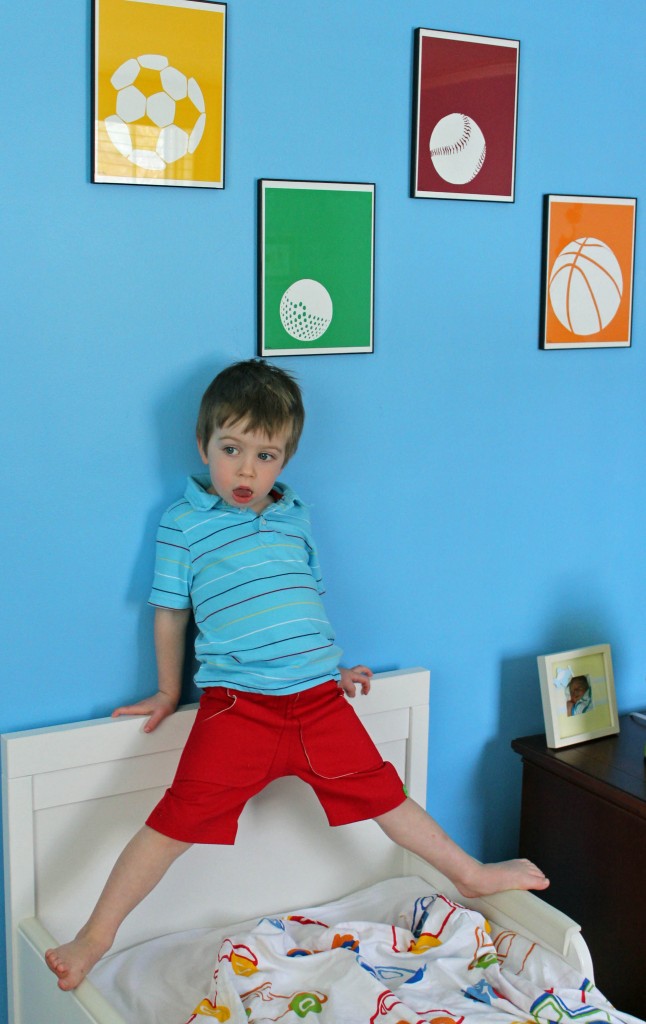 Perhaps it's a good thing this is the last week of the Celebrate the Boy series. I think my model has become a bit tired of the spotlight. I had to barter an episode of Dinosaur Train for this photo shoot, and even then I couldn't convince him to leave his room for a few shots! Gosh, I hope he doesn't complain to his agent about his working conditions; she likely won't be too sympathetic.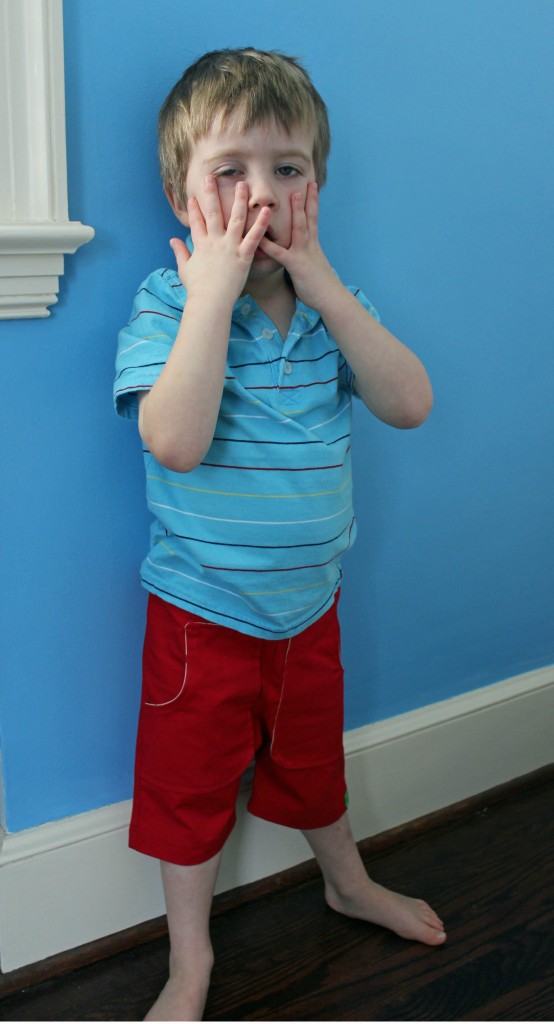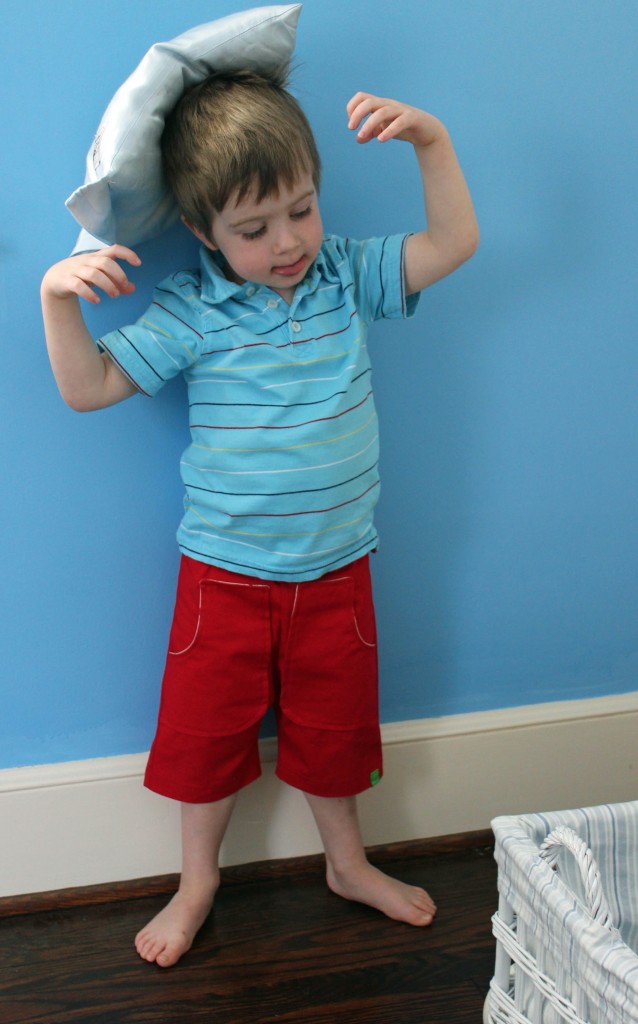 And what does Daisy think about what's going on around her? She is content pulling books from the bookcase and ignoring the photo snapping. I think she's pretty confident that after two weeks of boys-only sewing there will be a new dress for her in the near future.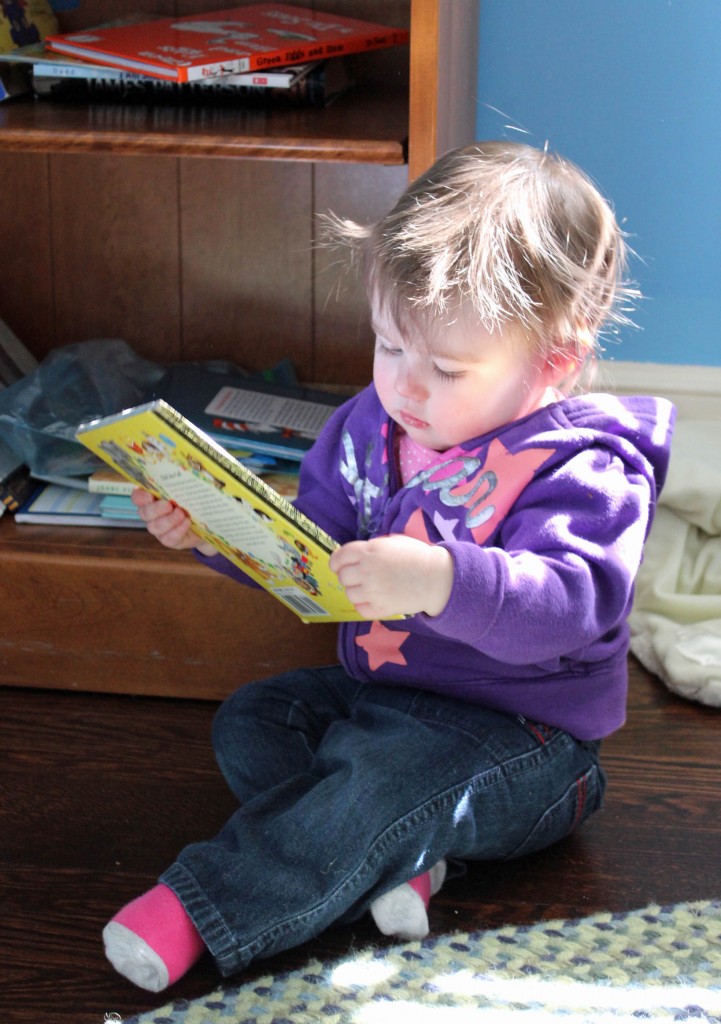 You may want to check this out: