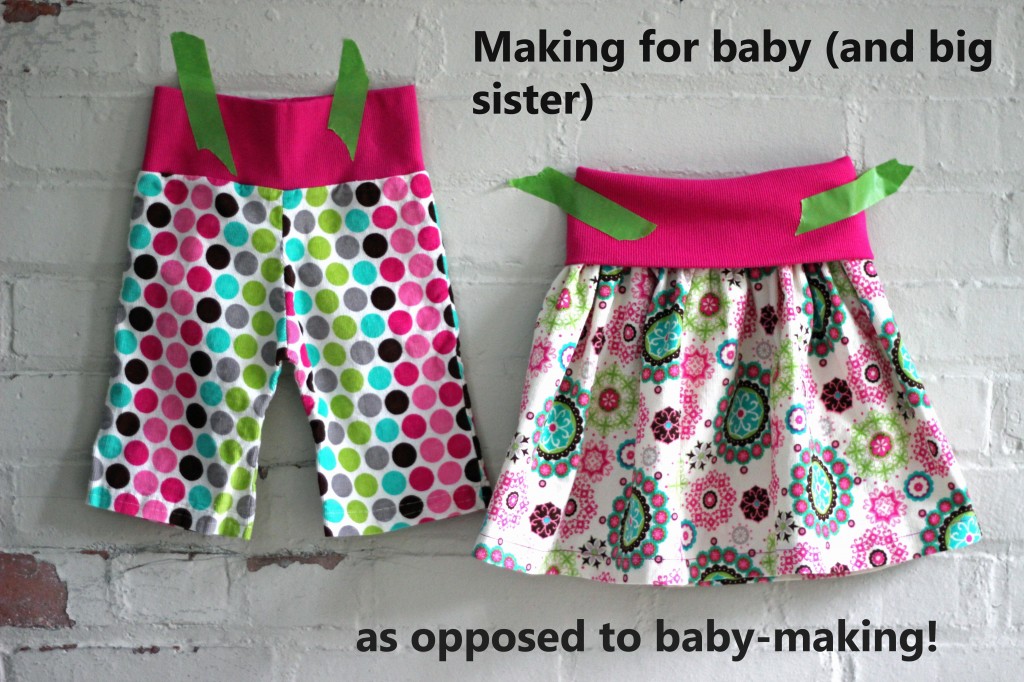 It is just so much fun to make and gift a creation for someone's new, human creation — a baby! Yes, another new baby in the extended family. A baby girl with a big sister to watch over her and teach her the ropes. And most likely there will be some occasional hair pulling, toy stealing and other less-than-model behavior, but that's what helps make younger siblings so resilient (or at least that's what I keep telling myself about the situation in my house).
With my daughter a short but healthy 13 month old, wearing mostly size 24-month clothing (pants rolled up!), I am forced to acknowledge I am no longer the mother to an infant.  Although she is obviously far from independence, she is becoming more and more of an individual each day. Words are forming; new skills attempted and then honed. Her personality is blooming.
So now I have to get my infant fix from child-bearing friends and family.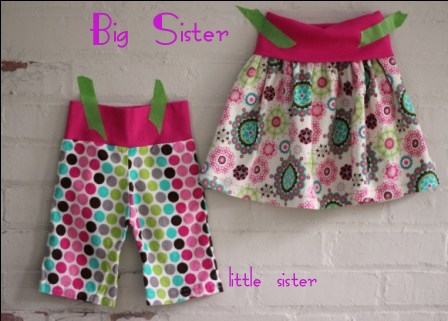 Obviously I had many months notice that this baby was coming; and I even knew it was a baby girl. But while I spent time mulling over what would be fun to make for her, I did not actually put needle and thread to fabric. She was born in November, and I'm just now mailing this out. So I'm a little behind in welcoming her to the family. But not for lack of excitement or joy for her arrival! Having my own November baby, I know how easily the impending holidays and end of the year stuff can overtake new baby celebrations. I swear that last year it felt like Daisy was born and then suddenly it was mid-January, and somewhere in between I think had been Thanksgiving, my birthday, Christmas, New Years, etc., although it's all kind of fuzzy.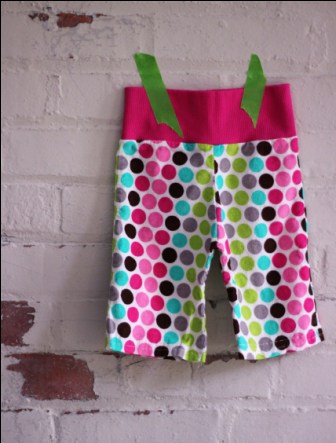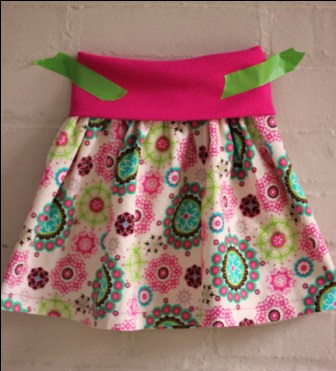 Both the pants and the skirt are made from corduroy fabric paired with a ribbed knit waistband. To create a pattern for the pants, I traced a pair of my daughter's outgrown pants, and then added a tall knit waistband as opposed to making a casing for a more traditional elastic waistband. The corduroy fabric is so soft (I want pants this soft!) and I loved the big bright dots. A bundle of visual and tactile stimulation for baby.
And since all the ooh-ing and aah-ing over a new baby can take its toll on an older sibling, something special for big sister was a must! I wasn't sure if my cousin is a fan of matching outfits for siblings, so I decided to go with a complementary fabric for big sister, as opposed to the same fabric I used for the pants. The print on the skirt fabric seemed sweetly suited for its recipient.  For big sister's skirt, I made a yoga-style knit waistband that can be folded over. These projects were actually my first time making knit waistbands. They provide both a casual and a bit more contemporary look than traditional waistbands, and they are pretty forgiving in sizing. A mommy-sized knit skirt may be in my future…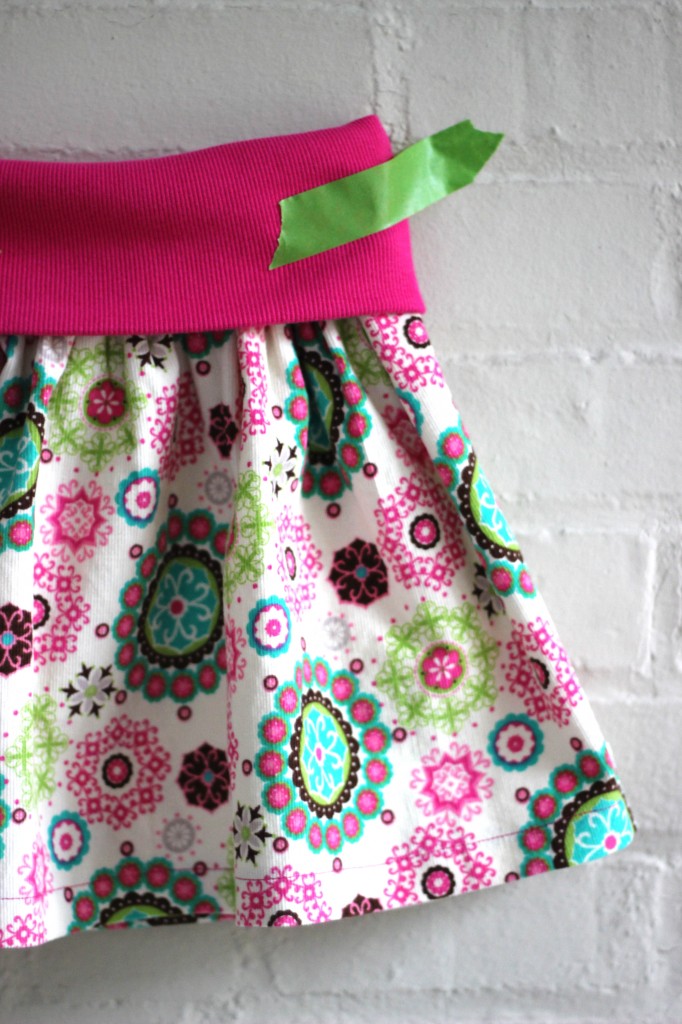 So, welcome little one, and congratulations, big sister! You make a beautiful pair! Now I should probably start planning a baby boy project, because it's only a few months until the next addition to our extended family!