More baby love (and more little packages) to share!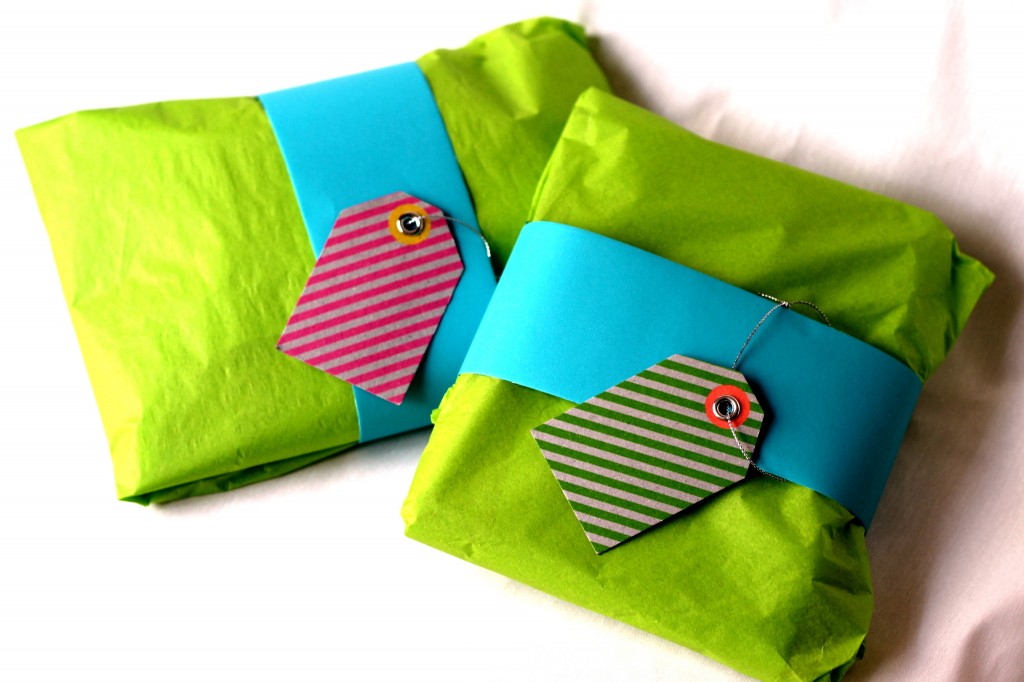 My cousin's family welcomed a healthy baby boy to the nest two months ago.  Two months ago — where the heck does the time go?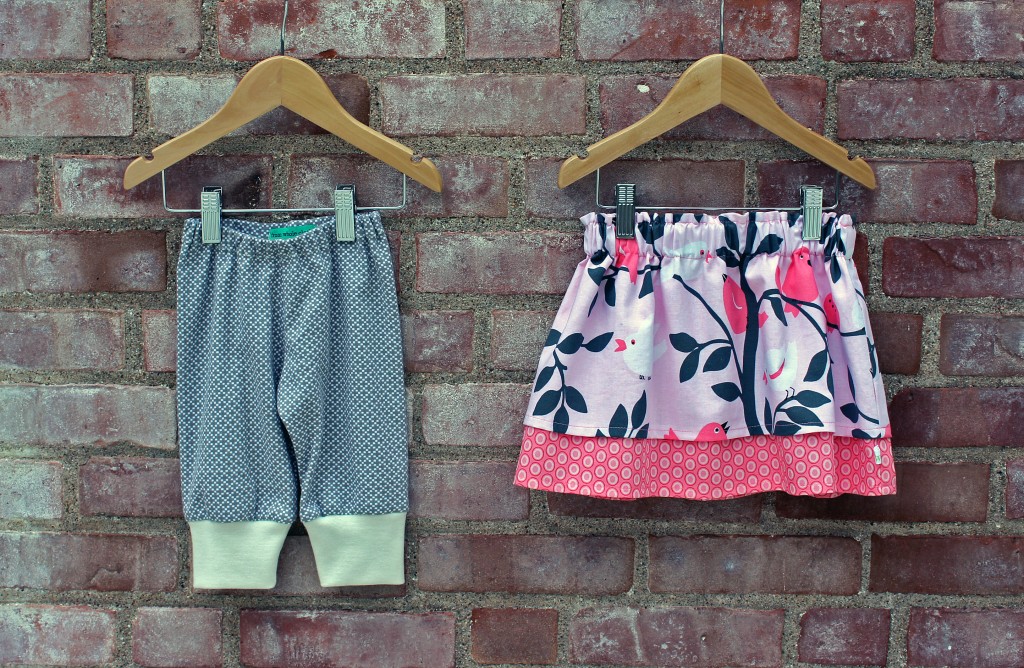 Well, I think we were all expecting it would be more like one month ago, but the little nugget was three weeks early. No problems or issues, just excited to be part of the world, I guess. And who can blame the early bird, especially when he has a lovely big sister to hang with.
I made a pair of baggy knit pants for my new second cousin using a grey and white geometric print I found a few months ago. The print doesn't particularly scream "baby" but knits are so comfy and easy to pull on and off a baby that it seemed appropriate. I realize we're all expectantly awaiting summer shorts weather, so I tried to size the pants to fit for early fall. They can always be good pants for air-conditioned indoors if they fit before then.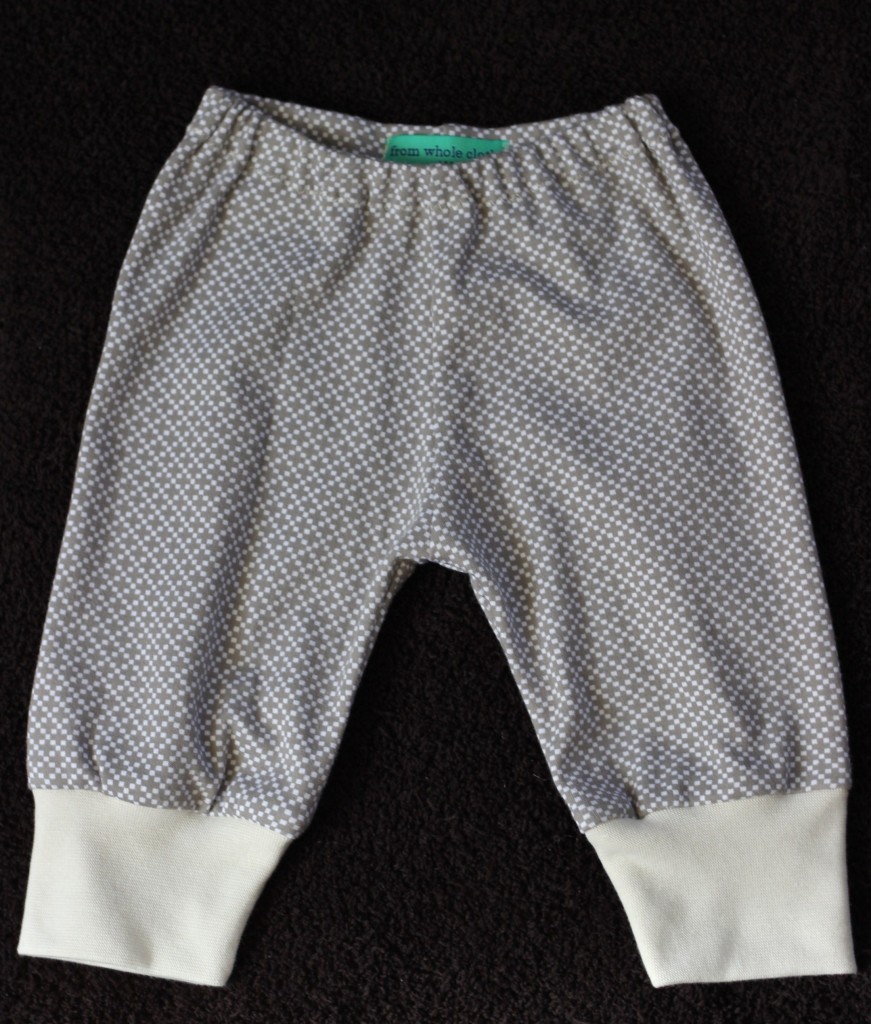 My favorite part is the leg cuff. I am a big fan of that off-white knit; it has a nice, cushy thickness and good feel. I originally wanted to make the pants the reverse of what they ended up being — solid leg and printed cuff, and a mini printed pocket on the bum — but I finally decided that perhaps white baby pants were not the smartest idea.
I typically like for there to be some sort of connection between what I'm sewing for the new baby and what I'm making for the older sibling. Coordinated colors or prints, perhaps. But once I chose the geometric grey print, I was a little stuck on what to use for big sis. So I went around and around with ideas, until finally I remembered this pink, white and grey bird family print I had in my fabric stash. A little grey for both of them, yet remarkably different in style.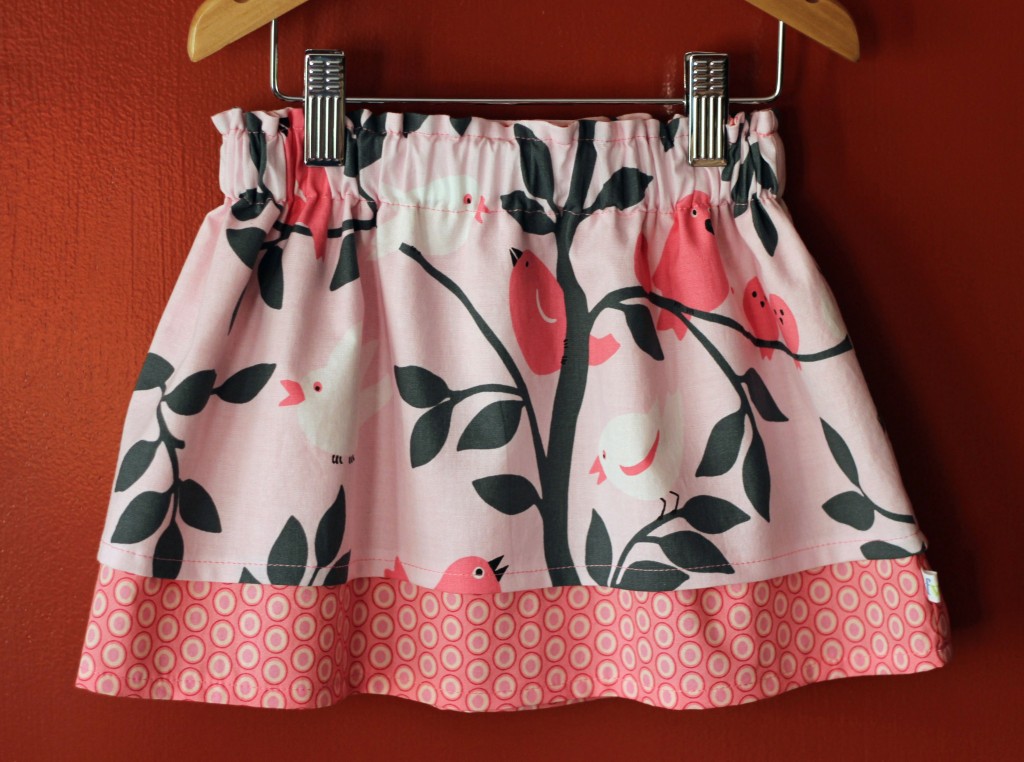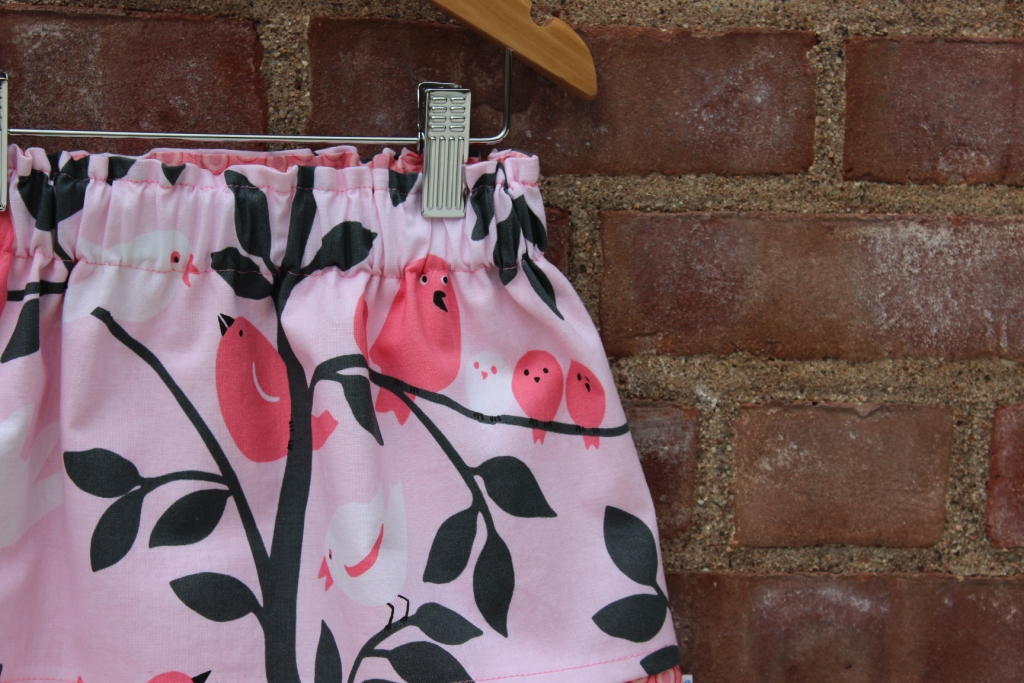 So big sis gets a fun skirt (the same as the two-timing skirts I sell in my Etsy shop) made from two layers of woven cotton. I think the bird family print is charming, and kind of fits with the new baby/family theme. Of course, the bird families on the skirt have three or four little birds sitting on the branch, and I'd like to be clear this is not my attempt to pressure my cousins to keep adding to their brood!!  🙂
I wish my cousin and family happy days with their new son, and restful nights (as if!). A big warm welcome to the early bird!