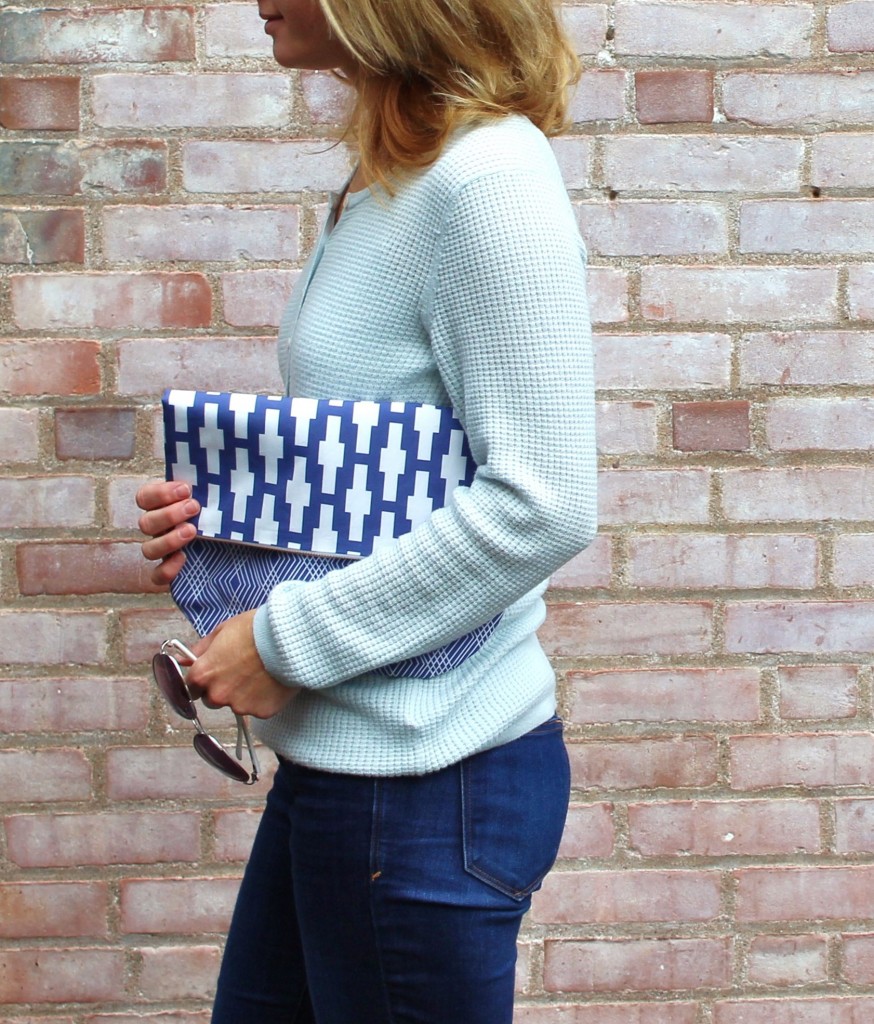 I did a little sewing for me recently. A clutch purse with geometric prints in indigo and white.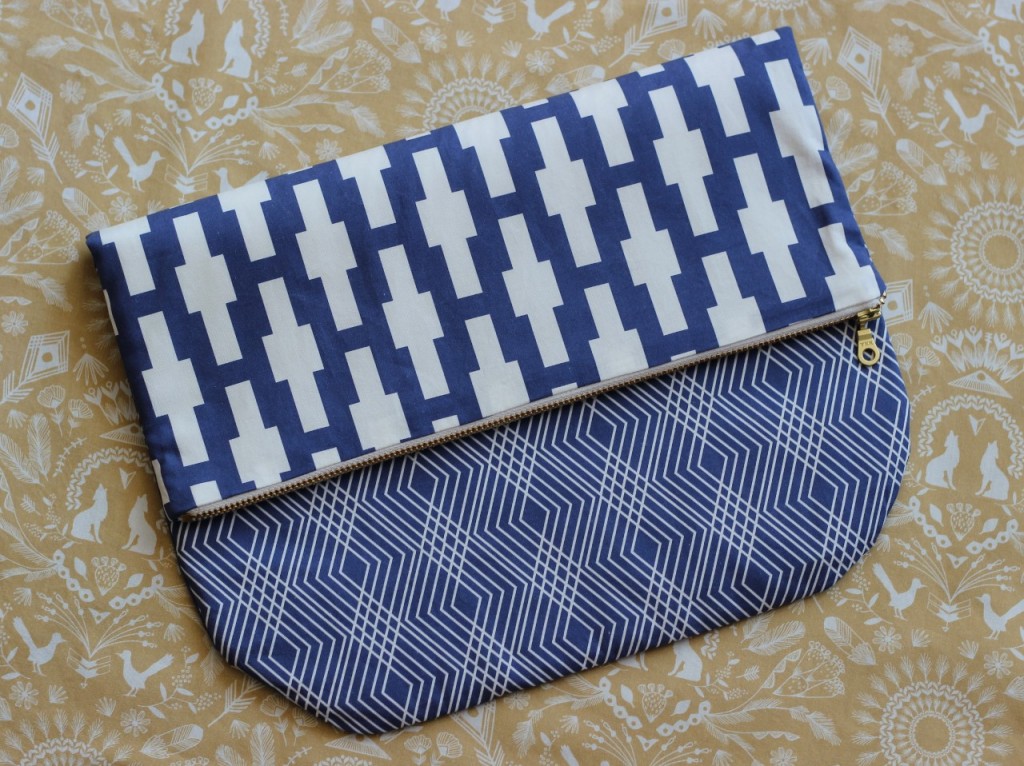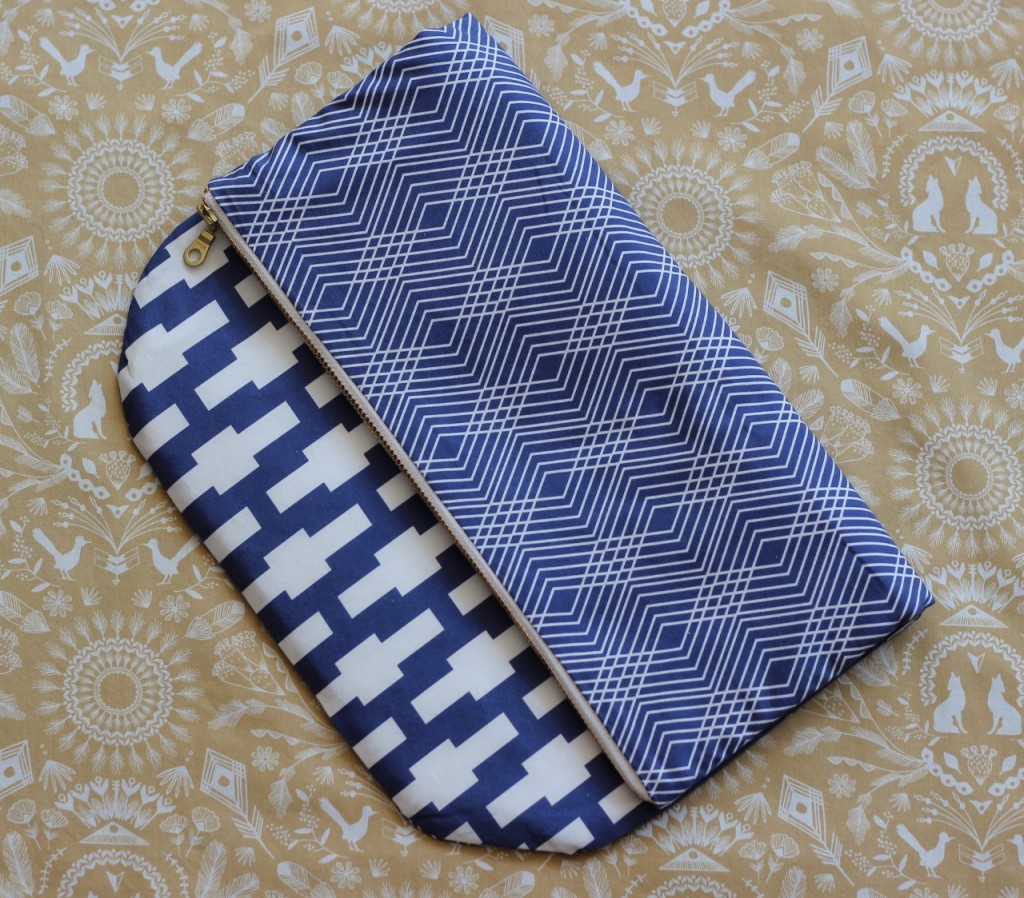 I realize a clutch is not the most practical of purses, but it's a style I really like. And these geometric prints from Hawthorne Threads' new Isometry Fabric Collection seemed like a fun way to indulge my fancy. I couldn't choose just one of the prints, so I decided to feature a different print on each side of the bag (and the lining!), and I love the look of the different designs combined when the clutch is folded over. And, seriously, what's not to love about indigo and white. The crisp combination says "summer!" to me. I guess the colors conjure up sailor's suits and other nautical themes, but are just so much more modern in the geometric precision of this collection.
And if indigo doesn't make you as giddy as it does me, the Isometry collection comes in an array of colors — including an amazing azalea. The background fabric in these photos is another Hawthorne Threads design, from their Zambezi fabric collection.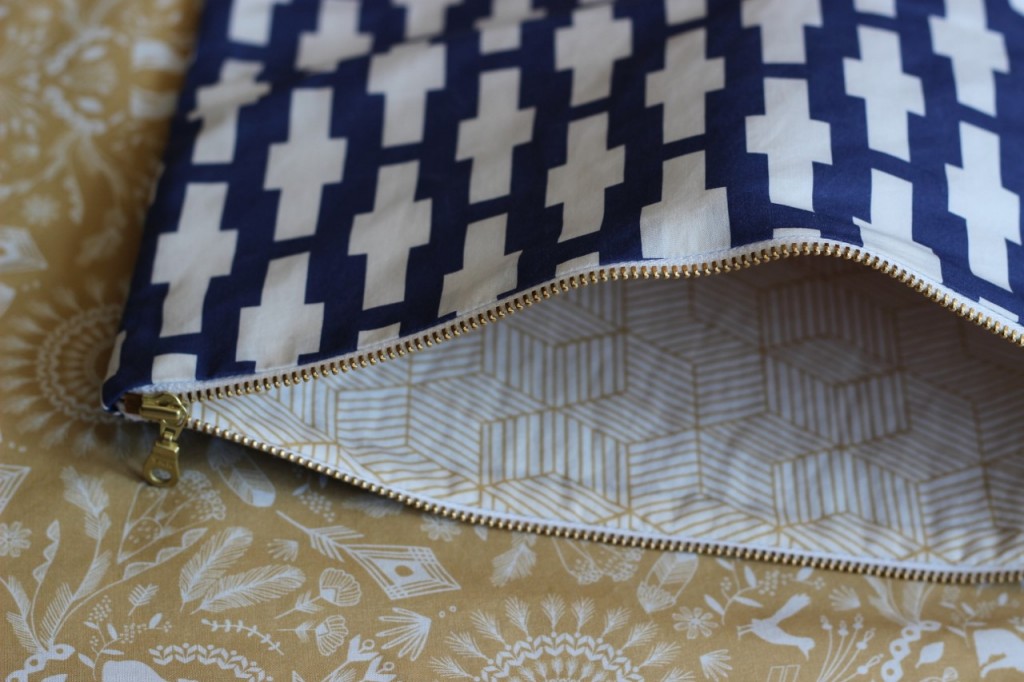 And I dare say the gold metal zipper looks just fetching with these colors.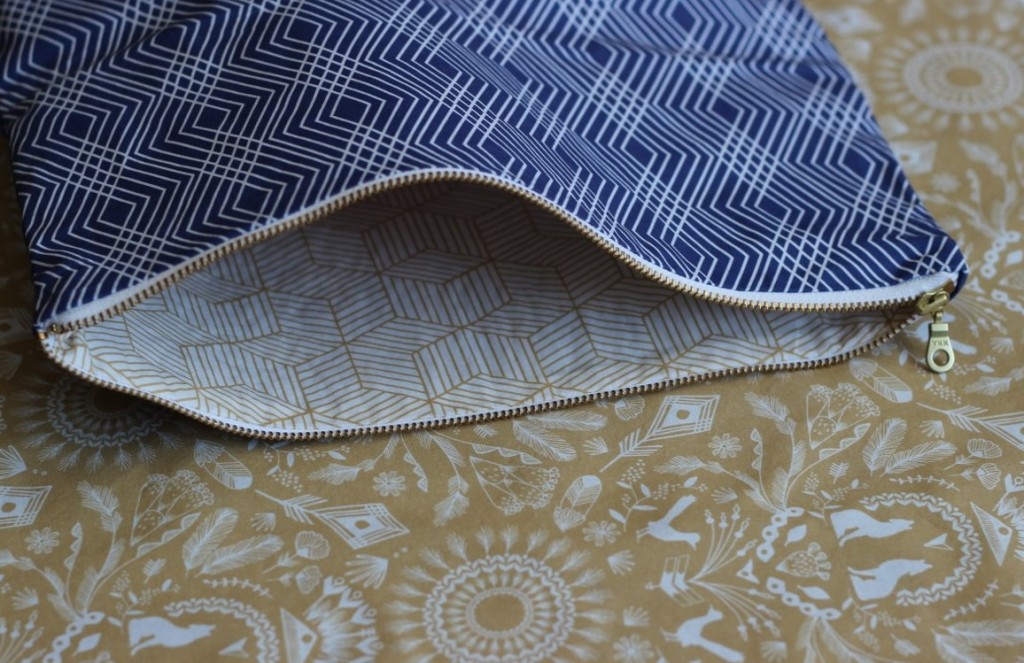 The arrival of this new fabric collection was like kismet for me. I've been searching for geometric prints for another project I've had my eye on for a while.  This clutch was the test run to see how I liked these new fabrics. They are actually digitally printed – just like paper! – and you can read more about the process on the Hawthorne Threads website. Very interesting.
I made this clutch big, both to accommodate a nice fold over and to allow it to fit my ipad and a few other goodies when unfolded. I also used fusible fleece interfacing between the layers to give it some nice thickness and padding.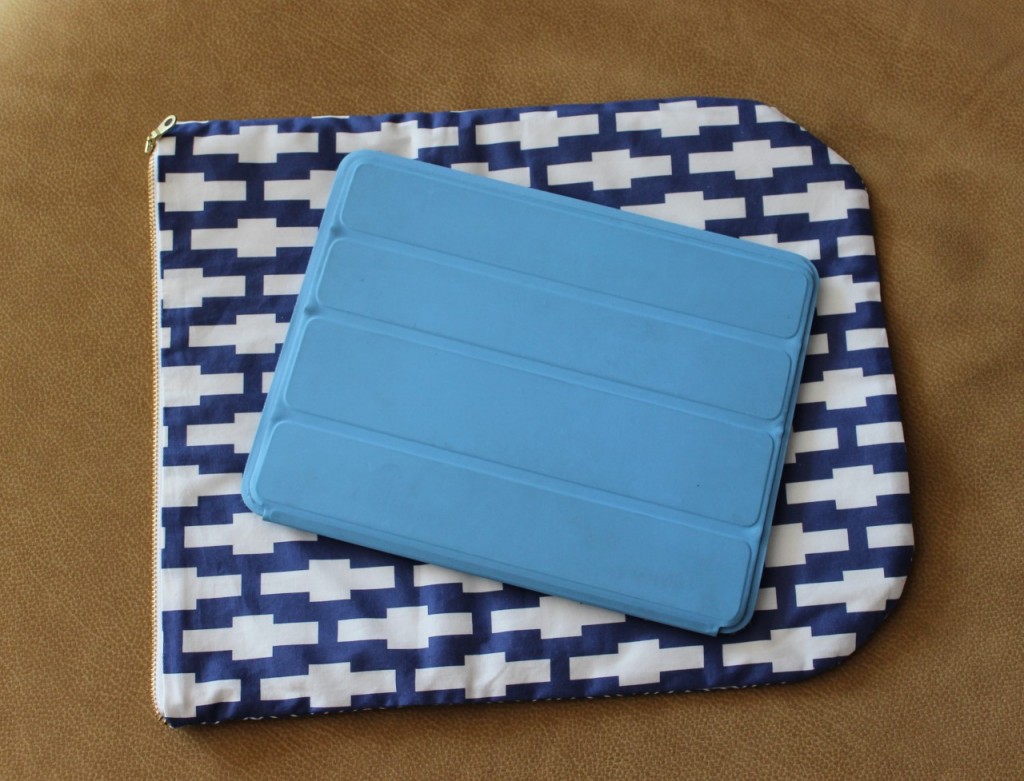 Sewing this clutch made me realize it's been a long while since I've sewn something for myself. I definitely need to rectify this situation. Jeans and t-shirts move aside. I've got plans.