Okay, day 3. We're going from red and trendy on Kids Clothes Week Day 2 to a more refined and classic look today.
Shedding the stretchy skinny for perfect, polished pintucks.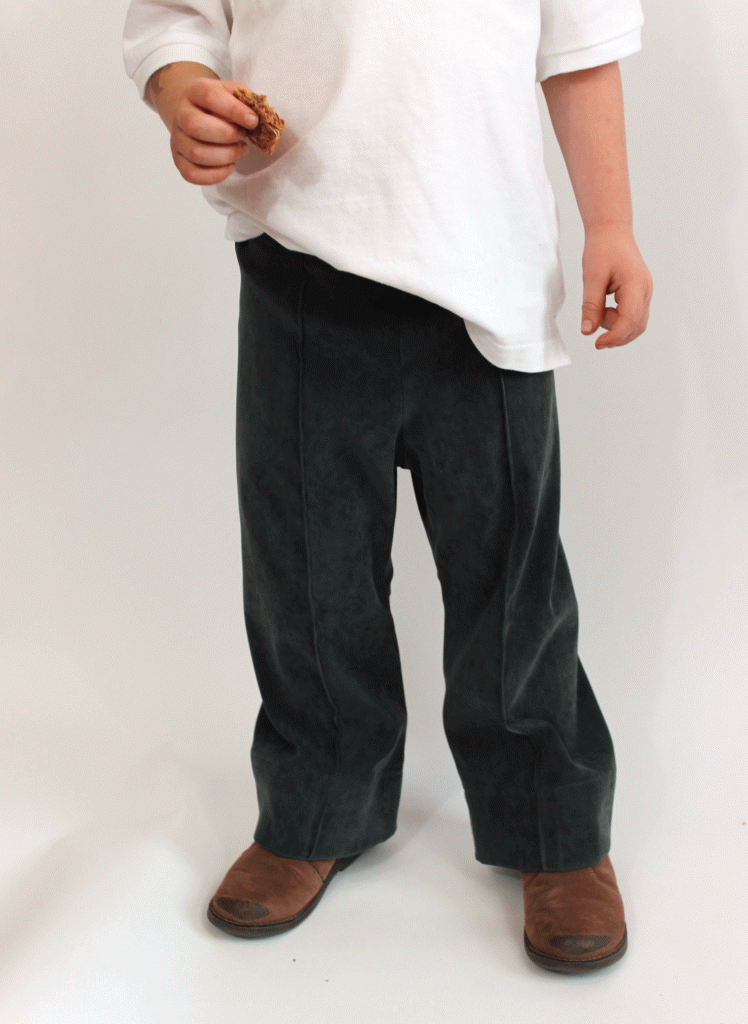 I am a big fan of these pants. The fabric is so soft and has great drape, and the pintucks dress them up without looking too stuffy. I used the Parsley Pants Pattern by Rae of Made By Rae. I used this pattern over the summer to make shorts for Eli, but this was my first time making full pants. It's a well thought out pattern with several variations and great instructions. I highly recommend.
The fabric I chose is a stretch sueded twill from fabric.com. It is incredibly soft and truly looks and feels like suede. The website indicates it's 100% cotton, but the wrong side of the fabric neither looks nor feels like a natural fiber. I forgot to take a photo to show you.
I made a size 4T and cut them slightly, slightly wider in the hips since the pattern indicates the pintucks will make the pants about an inch slimmer through the hips. My son is pretty slim, but I wanted to assure the pants would have an easy fit throughout; it worked out beautifully. And since my son tends to grow up more than he grows out, I also made a nice wide hem to allow me to let the hems down after the next growth spurt.
With these snazzy new pants to carry him through the cooler months, I needed to make sure he's warm up top, too. Enter the warm, snuggly shawl collar cardigan.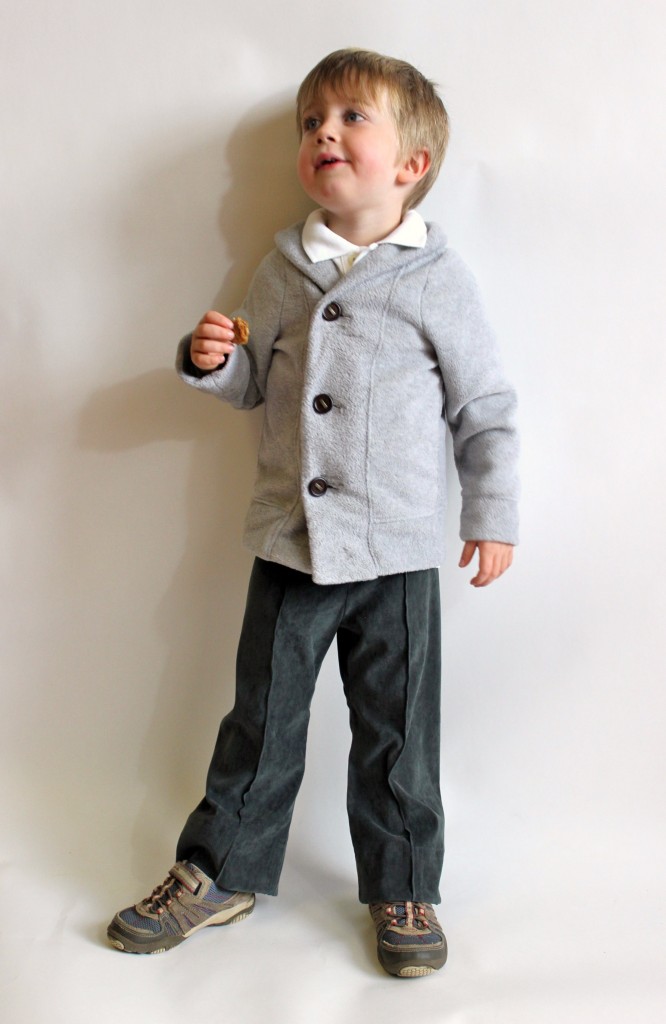 The cardigan is from the Dear My Kids Shawl Collar Cardigan pattern. Another good pattern!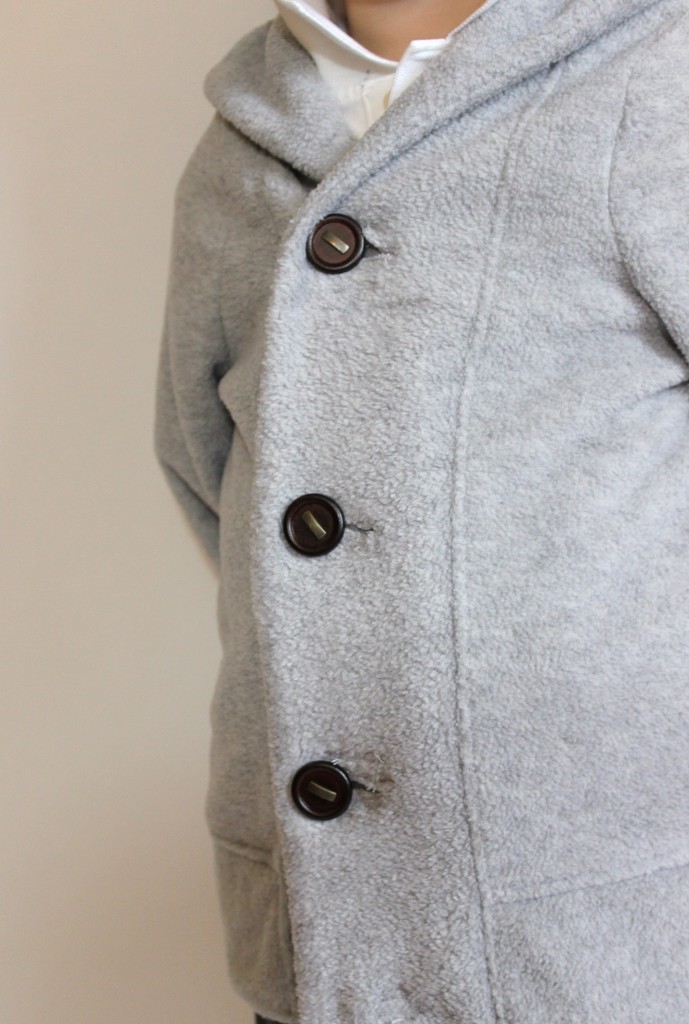 Confession: I love shawl collars. My son will probably end up hating them since I can see myself making this cardi for him every year until he outgrows the pattern! Although, he looks pretty happy right now.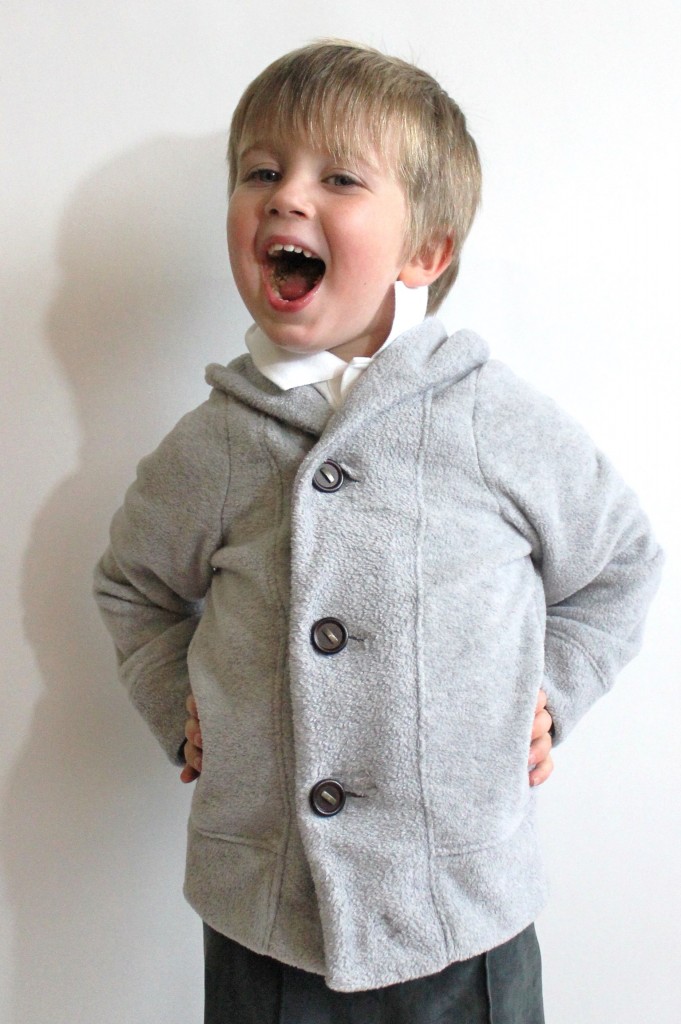 When Eli first tried on this outfit, I thought, "hello, Professor."  Too stuffy? Naaahhh…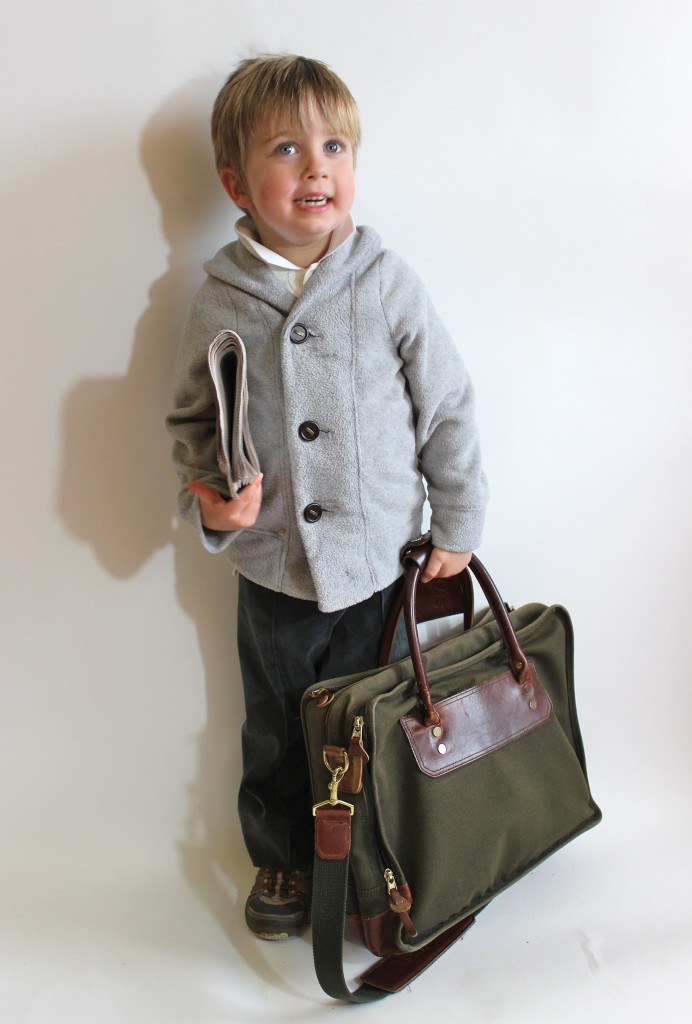 He's still got his goofball side!!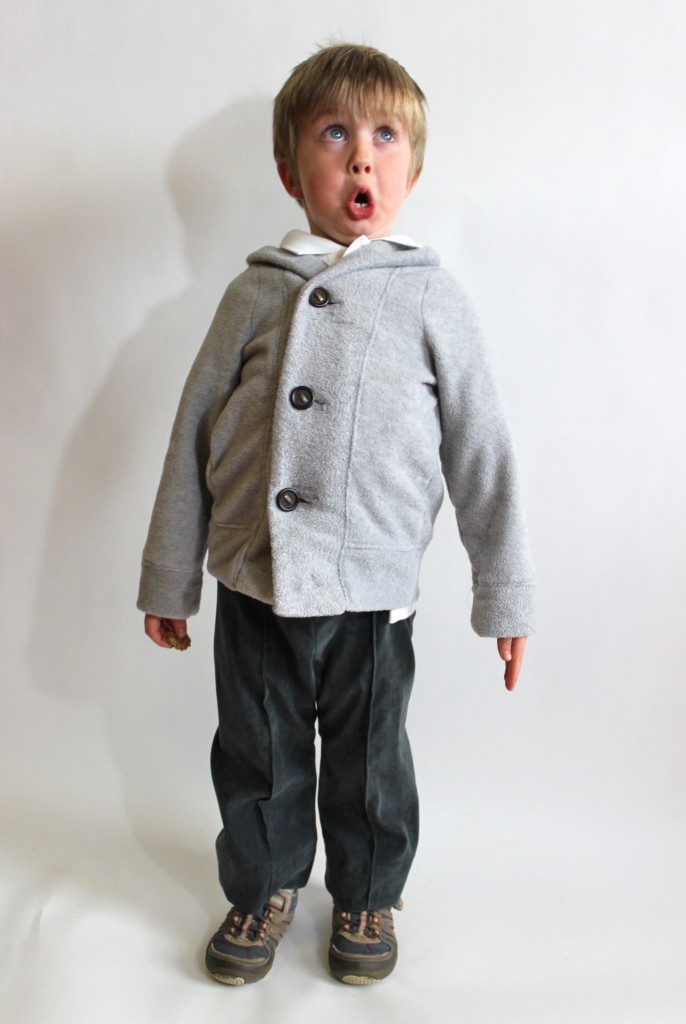 You may want to check this out: