When the Go-Go's sang "vacation, all I ever wanted…," they clearly were not envisioning a vacation with young children in tow. A song about vacationing with young kiddos is more likely to include lyrics such as, "What the heck, I'm actually paying for this experience??!" or perhaps, "Did I really voluntarily choose to spend ten days throwing my children off their schedule and suffering the bitter consequences? Well, at least I'm somewhere warm for this torture."  Or, "I thought I ordered wine with dinner, not whine." (Although the latter is probably not limited to a vacation utterance.)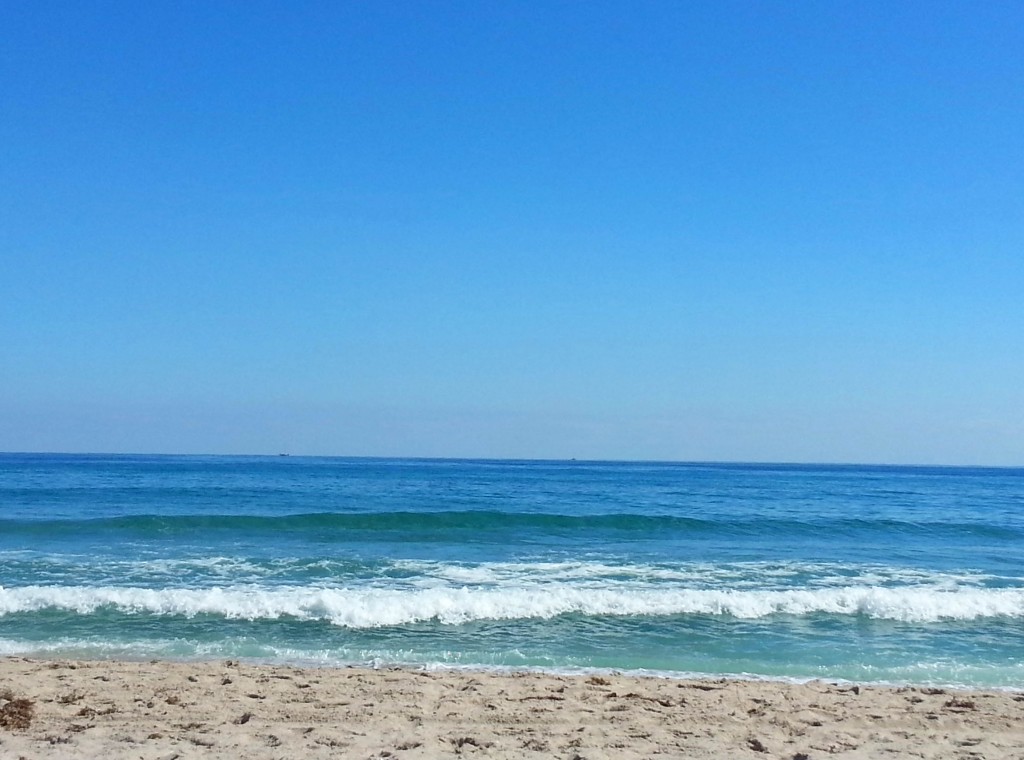 Yes, we got away for about ten days. Yes, I'm grateful for that. But, man, it was work. I think the biggest problem is that, for some reason, I have yet to fully wrap my mind around the reality that the days of carefree vacationing, where the biggest worry is the weather and a great dinner reservation, are gone for a number of years. I go into it still naively expecting to unwind and have a truly relaxing experience, despite the fact that I'm traveling with two young children. Don't get me wrong, it wasn't all bad. In fact it's not even that it's bad at all, it's just … different. You have fun family moments, and then you have the moments when you're ready to shove everyone into the rental car and drive immediately to the nearest airport and book the next flight home regardless of cost.
The highlights of our trip included great weather, a fun trip to the zoo where Eli ran from animal to animal for more than five hours, swimming in the ocean, and lots of time together. Also, Daisy arrived in Florida with eight teeth and left with twelve. Apparently we booked the four-molar package.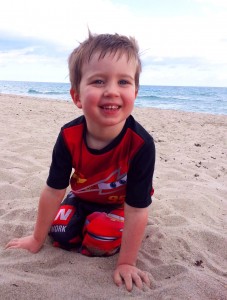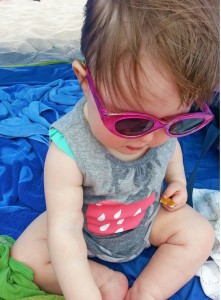 The warm weather felt amazing, particularly after a week of bracing cold at home prior to leaving. It was great to not even have to think about the weather and layer your clothes to stay warm. However, it induced some confusion for Eli, who was at first resistant to me dressing Daisy in onesies, and nothing more, for romping around.
"Mommy, Daisy needs pants," he kept insisting, and I explained that a onesie is a perfectly acceptable wardrobe choice for a baby in warm weather. Finally, he accepted it. "Mommy, you know, sometimes we just don't wear pants on vacation."  I was too tired to ask where and with whom he has been vacationing.
We returned home just in time to experience Storm Nemo. The official count for our town was 40 inches of snow. Yards, roads, sidewalks, driveways were (are) all indistinguishable. Just a big, thick blanket of white. Such a thick blanket that no one knows how to remove it and where to put it. The town has contracted a fleet of pay loaders to help move the snow out. The rumble of their engines and  the beep-beep reverse signal portend freedom from the snow-lock.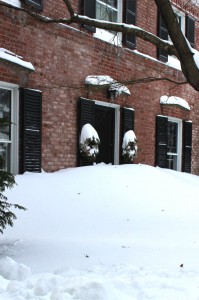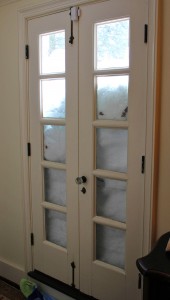 Freezing rain has moved in today and so we're on day four of being mostly home bound, and schools are cancelled for tomorrow, as well. Cabin fever has most definitely set in. We've already made Valentines, played board games, sung the heck out of our song repertoire, baked together, read together, done a family movie night.
We're all starting to get a little silly. This morning my son discovered how similar "peanut" and "penis" sound, and, of course, finds this hysterical. Any idea what he says I had for breakfast with my oatmeal? Oh, brother. I thought I had at least until age 5 until this kind of stuff started. I think I need a vacation.
You may want to check this out: