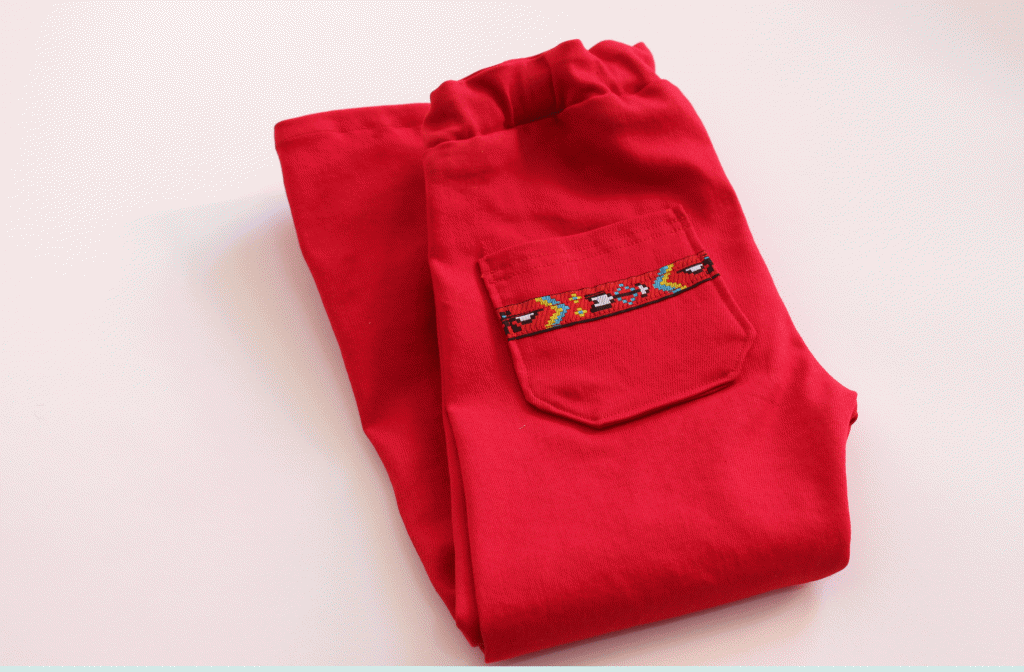 Let's paint the town red, shall we? I've mentioned before that my son's favorite color is red. Still is.
During the Celebrate the Boy sewing challenge earlier this year, I made him red shorts, by request.  He has outgrown the shorts, and we are headed into cooler weather, so his special request for KCW was — you guessed it — red pants!
How could I deny him?

Behold the power of red pants.
They might make you want to dance. (Note to David Bowie: consider changing lyrics to put on your red pants, and dance….)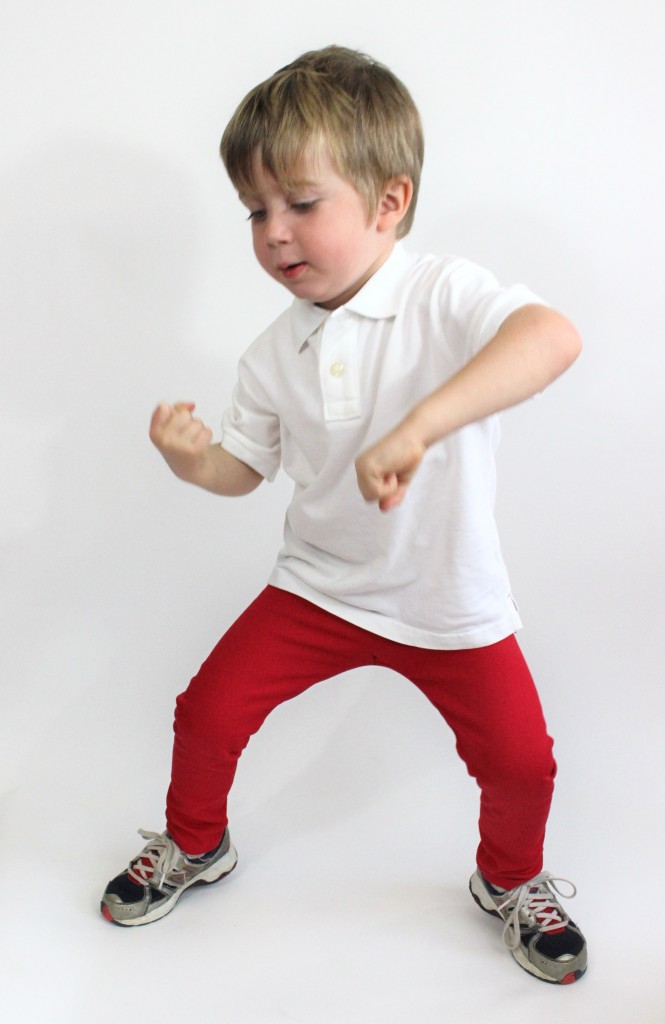 Or make you fly like superman.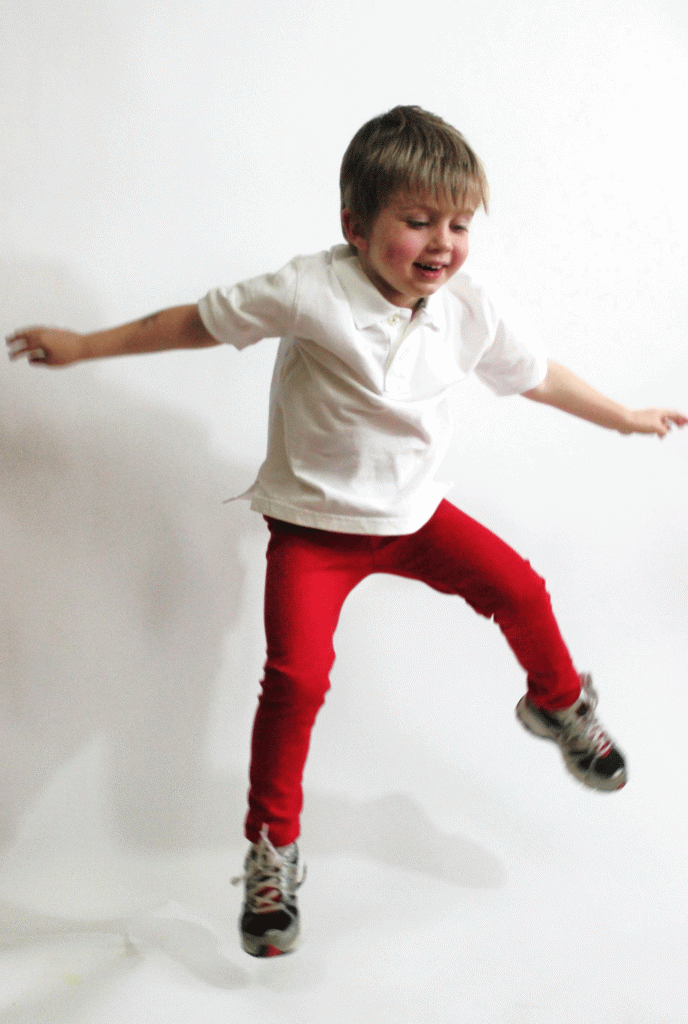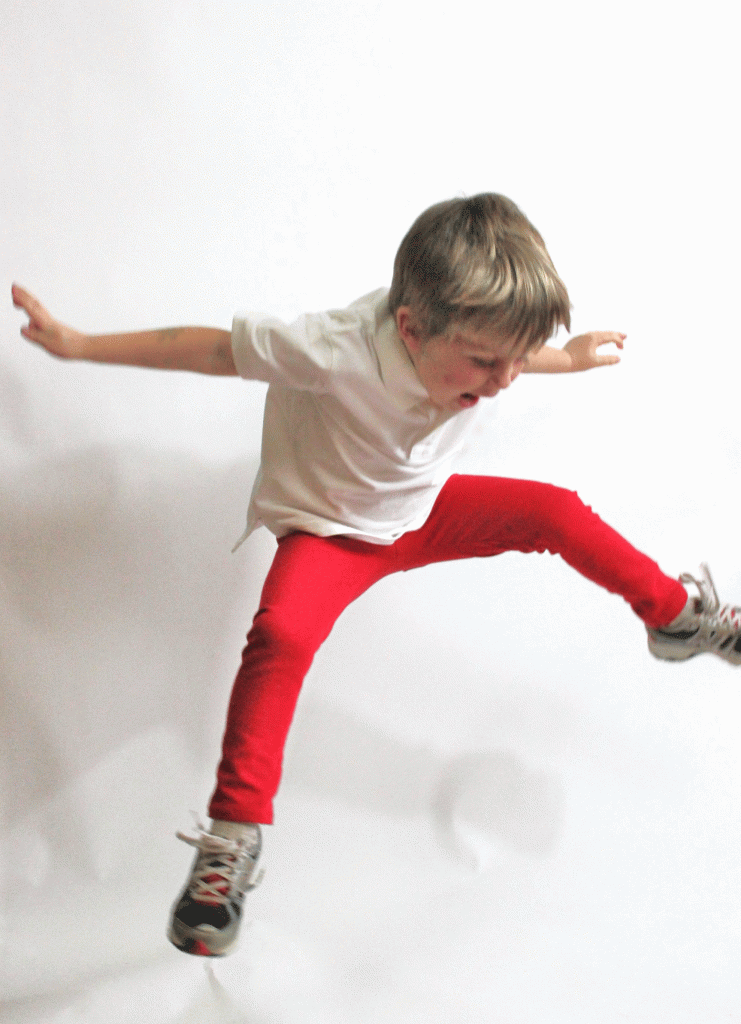 Or, climb the walls.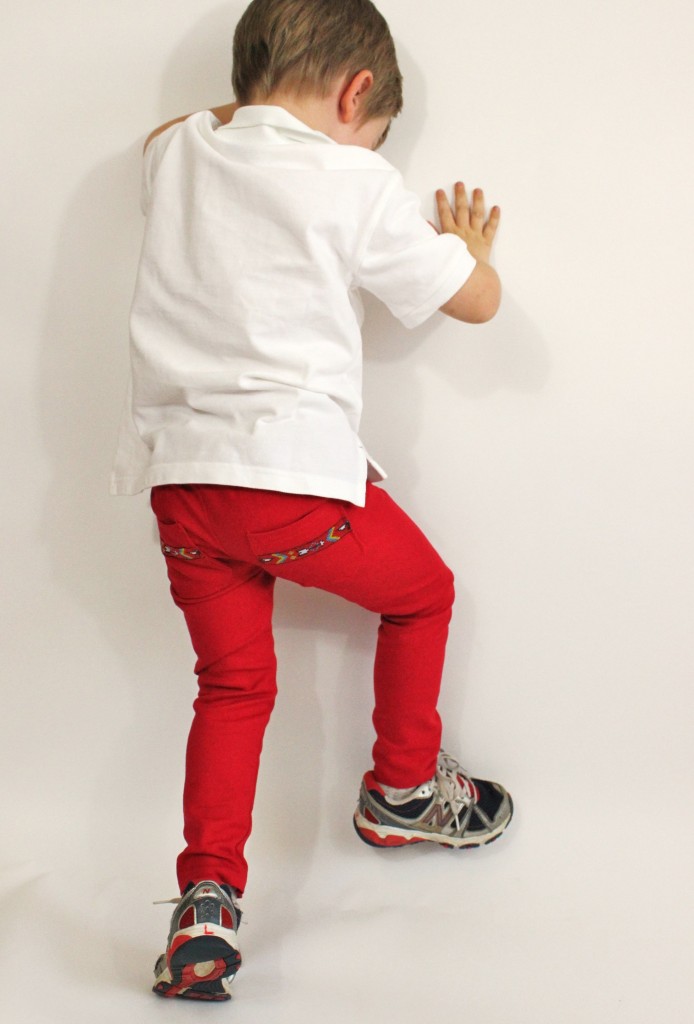 I used the HOSH Pants pattern from LouBee Clothing, purchased here on Etsy. It's intended to be a kids unisex pattern. I still can't believe, however, that I made skinny jeans for my son. Even though I own a couple pairs, I kind of hate skinny jeans. And skinny jeans on men? No thank you. But I think I can tolerate skinny jeans on children. I think. I'm seriously considering re-making these pants for my son and cutting the legs just slightly wider. The pants have a flat front — no fly — so they make me a little uneasy that they look like red leggings on my son.
In order to tackle my leggings-look-alike concerns, I decided to add rear pockets. And not just plain old pockets, but arrow ribbon adorned pockets!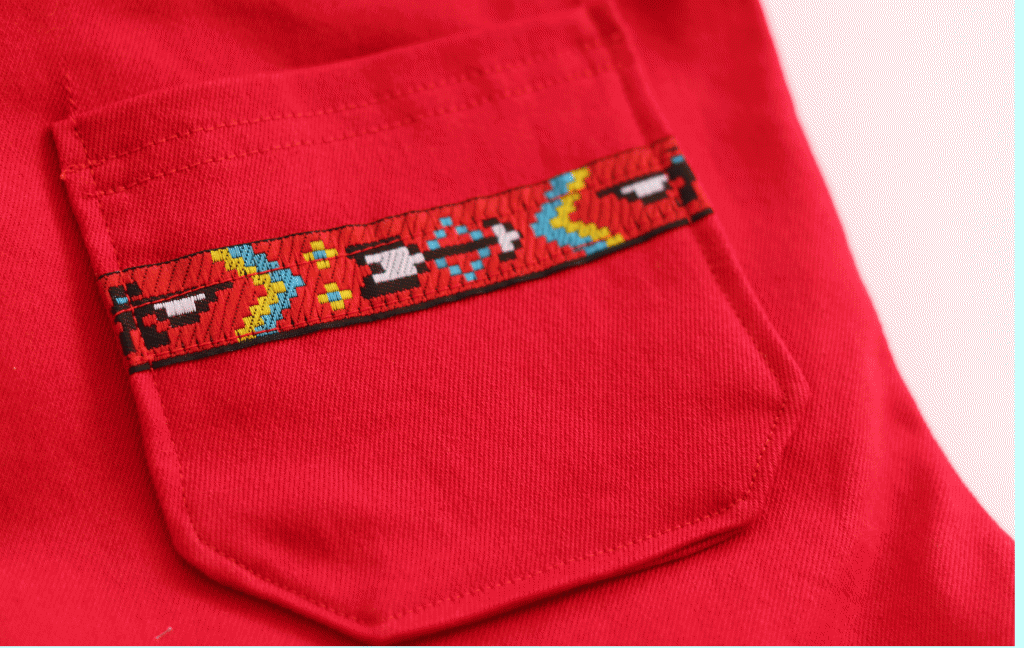 I found the ribbon at Jo-Ann's while I was looking for embellishment for a different project. I think the pockets and the ribbon rescued the pants from potential legging-itis. The pattern doesn't call for pockets, and they were an afterthought for me, so I ended up adding them to the previously constructed pants.
Okay, wait for it ….
BUTT SHOT!!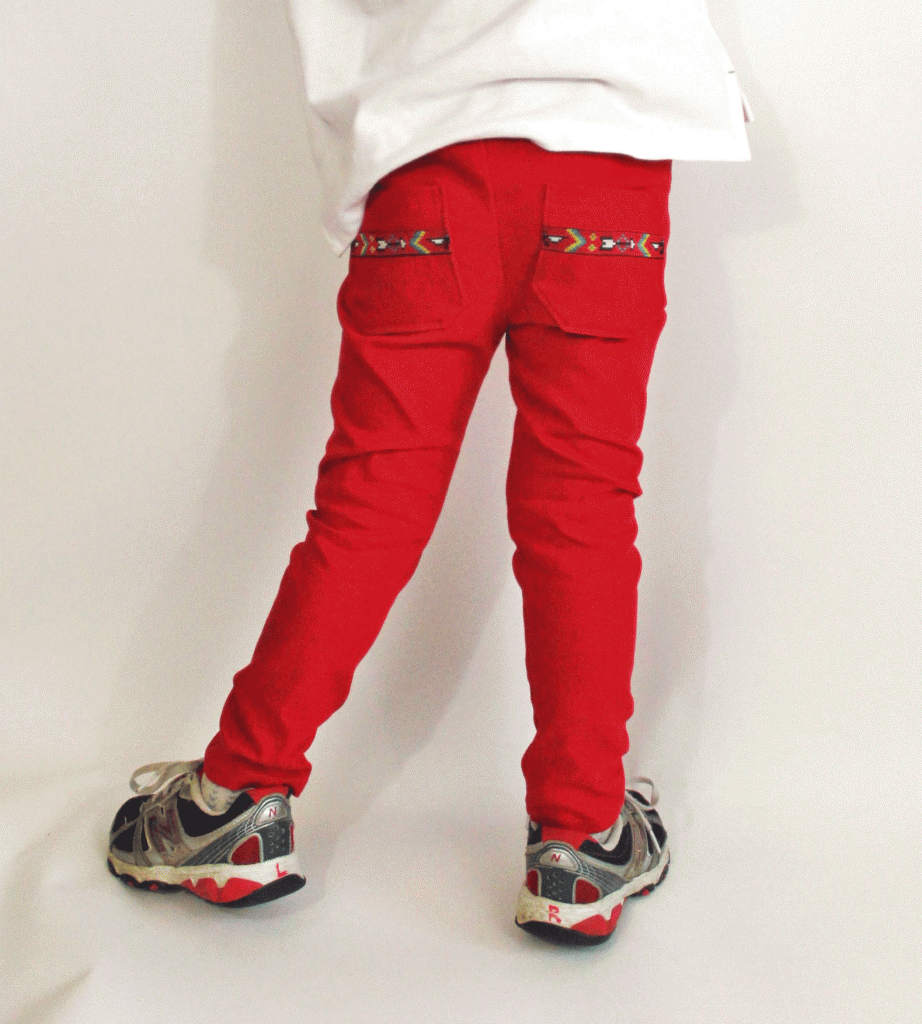 (By the way, are you amused by the left/right designations on my son's shoes? )
Despite my skinny-pants-on-guys issues, I loved sewing this pattern. Great instructions, no heavy lifting. And I love the bonus feature of an adjustable waistband! The waistband is sewn as a separate piece from the main pant pattern pieces and looks so nice. I used stretch denim (from Jo-Ann's) and it was perfect for this project. I also trimmed the waistband seam using blue bias tape for an extra special finished look.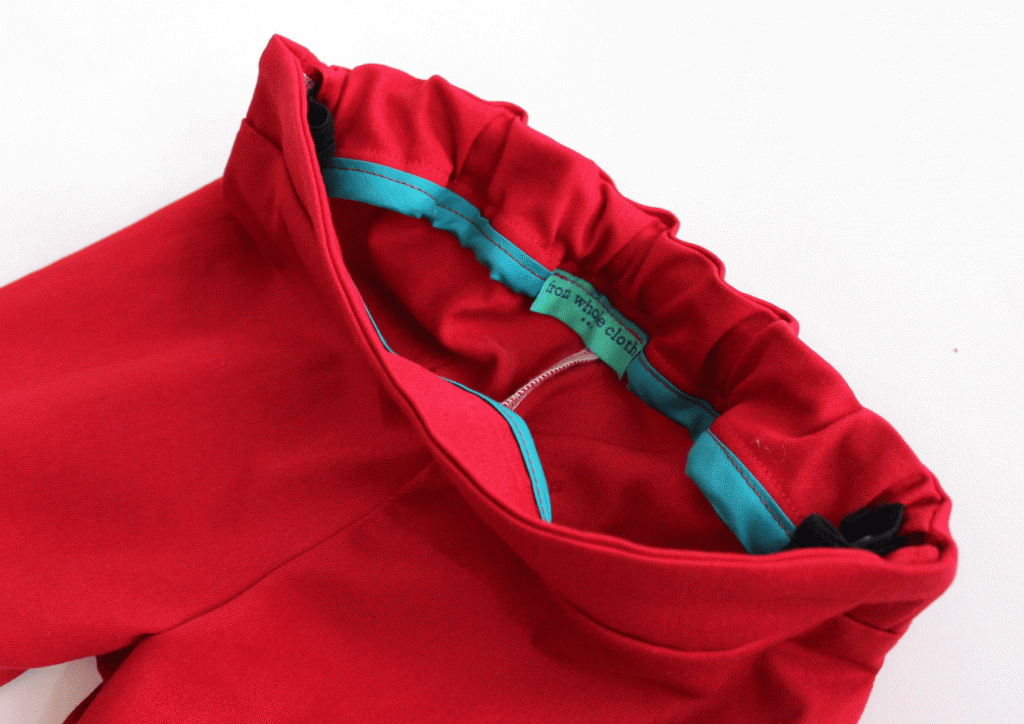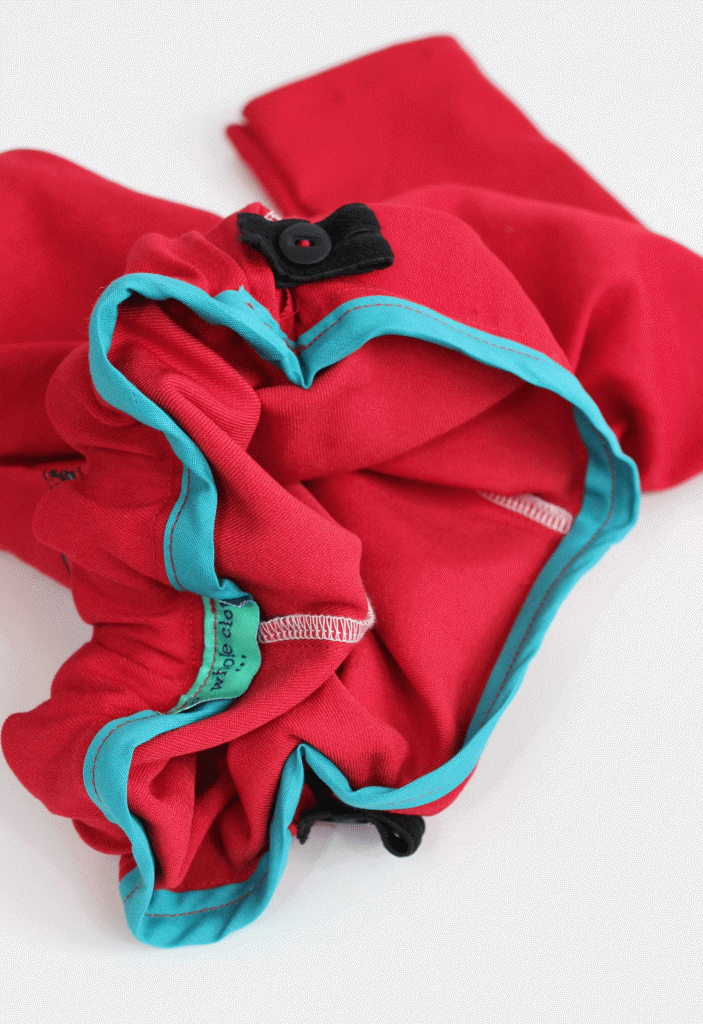 I have the feeling I will use this pattern many more times. I already have a few stretch fabrics set aside to make Hosh Pants for my daughter; and modified with a slightly wider leg, they will be a great fit for my son, too.
Okay, two projects completed for this KCW. That's double my output from KCW Summer 2013. Let' see if I can keep 'em coming!