It's Kids Clothes Week again! This is the first time that Kids Clothes Week has ever been held during the summer. I'd like to jump up and down with excitement, but it's too darn hot. Sweat through your shirt with the slightest effort kind of hot. Yuck. I've been gnashing my teeth and shaking a fist at this heat and humidity for weeks now.
I feel really lucky to have a dedicated sewing space in my home, but that space is essentially in a finished portion of the attic and has no air conditioning. So sewing is a pretty steamy affair around here right now. Despite the fact that I have enough visions of cute summery dresses and fun shorts to easily fill a week's worth of sewing, I think I may keep my KCW contributions to a minimum this time around. I'm happy to divert my energy toward cheerleading for those KCW participants who are braving the heat. Unless of course they're sewing while in the comfort of their air-conditioned homes. In which case I am jealously giving them the evil eye. Kidding (sort of)!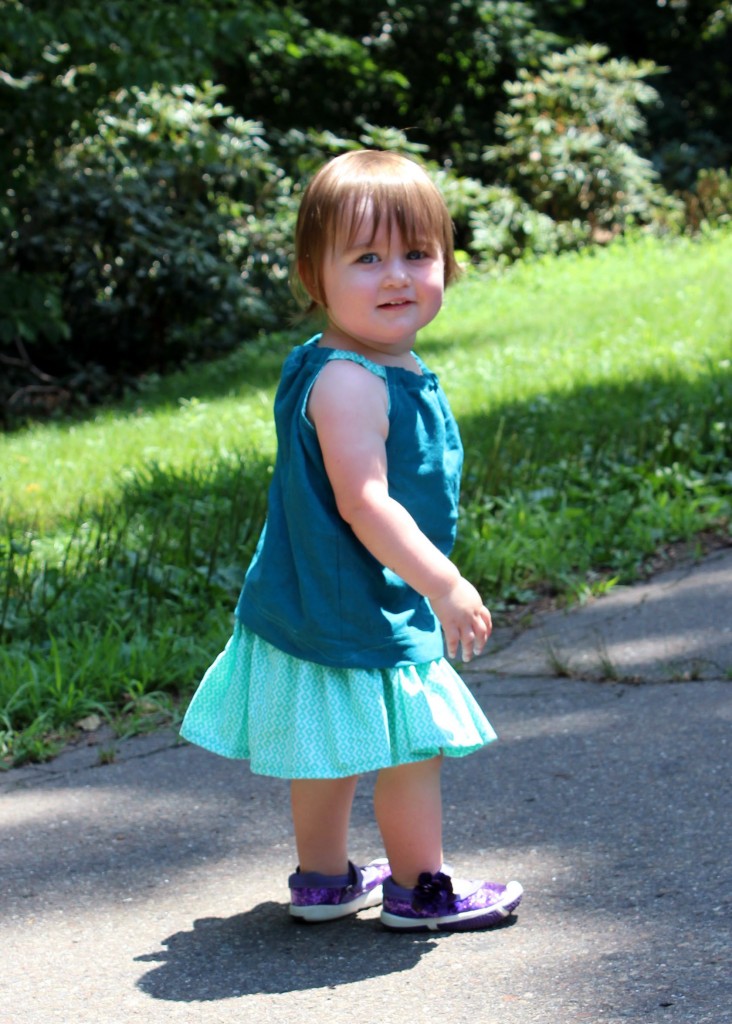 Before succumbing to generalized humidity-induced crankiness – a condition that has been known to last even beyond summer – I did manage a project for Kids Clothes Week. Unfortunately, I don't have any good detail pictures. I'm going to blame that on the heat and humidity, too! It definitely has nothing to do with the fact that a certain mommy dragged her children to the park at noontime on a 90+-degree day to take pictures. Nope. While we're at it, can I also blame the humidity for my daughter's hair? It's time for that fine baby hair to give way to luscious locks, or at least a little curl. Please!! It's kind of funny how we're on opposite ends of the hair spectrum. Mine is a thick frizz-fest right now.
Despite the fact that I spent some time this past weekend purposefully selecting fabrics and sketching ideas for KCW, this project was a spur of the moment idea. The halter top fabric and the skirt fabric ended up next to each other in my fabric stash quite accidentally (yeah, I wish my stash was organized enough to be sorted by color), and they caught my eye as I sat down for a night of sewing. Given all this sticky weather, I was determined to sew something for staying cool. The shirt fabric is a linen/rayon blend I purchased a few weeks ago with plans to make a skirt for myself, and the skirt fabric is a cotton print from the clearance rack at Jo-Anns.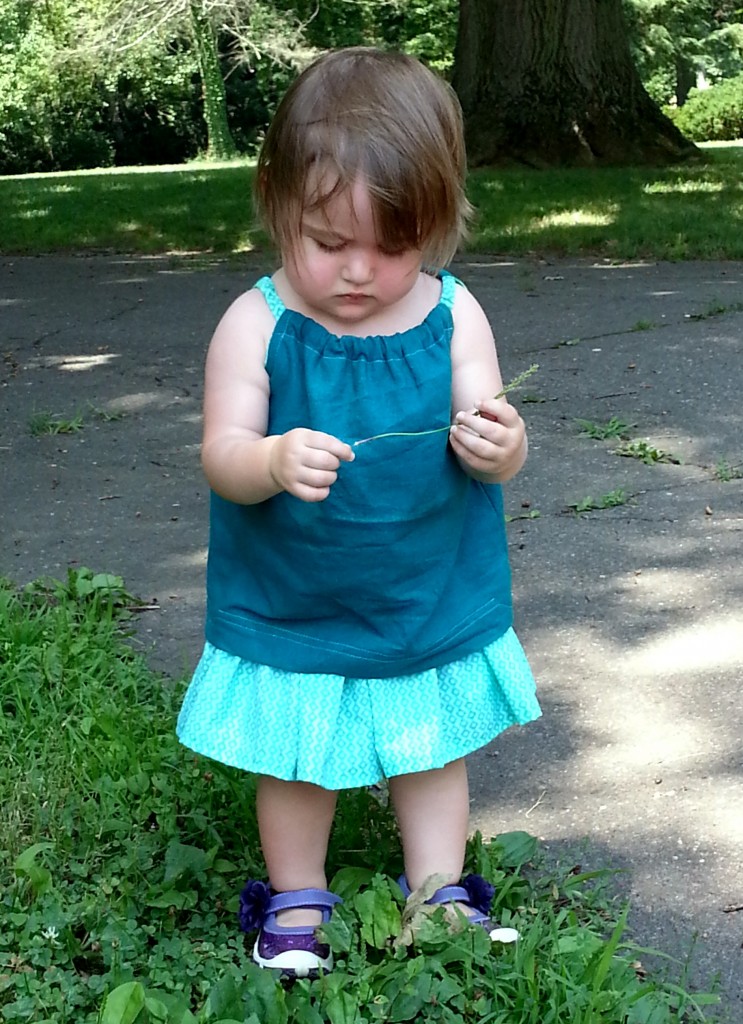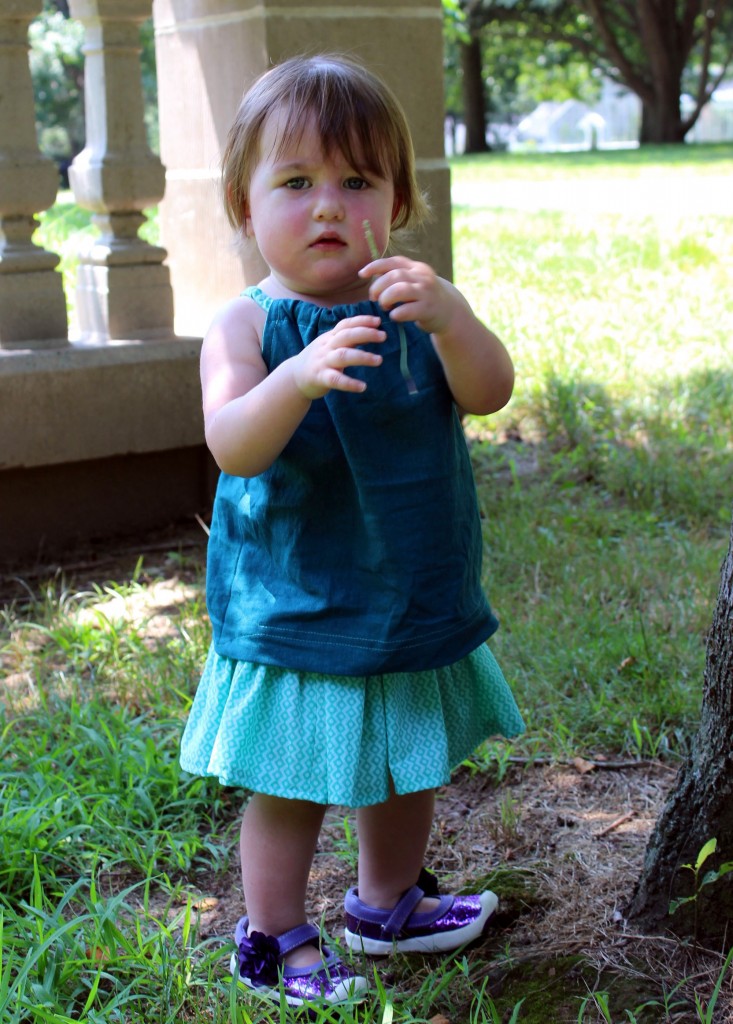 Yes, the halter top wrinkles more easily than cotton because of the linen, but it has a great drape with the rayon. I think I need to resurrect my plans to make myself a skirt, since I have enough fabric leftover.
I made the halter top the same way I'd make a pillowcase dress, so it was very simple. I upgraded the project a bit by using french seams on the top and skirt for a nice finished look on for the interior. The top is faced around the armholes using the same fabric as for the skirt, cut on the bias to give it stretch. Rather than a long ribbon or tie to close the neckline (like here), I enclosed a skinny piece of elastic (1/4 inch) in a loop of fabric made with the coordinating cotton print. The elastic stretches enough to make it easy to pull the top on and off, and eliminates the need for a long ribbon that ends up flapping around, coming untied and getting in the way. This may become my new method for finishing pillowcase dresses and tops.
So, I really did take my children to the park for a photo shoot, at noontime, on a day that reached well over 90 degrees. Bad mommy award? Well, at least they were slathered with sunblock! And to make it even better, on our short drive to the park I had to explain that although we were going to a park, it was not a park with a playground. "Just slides, then?", Eli asked optimistically. Nope, but there is a fountain!! And then I remembered that it's not even a shoot up in the air kind of water fountain, but a rather passive fountain that for some reason gives me a cold war era vibe (clearly, I was not an architecture major!).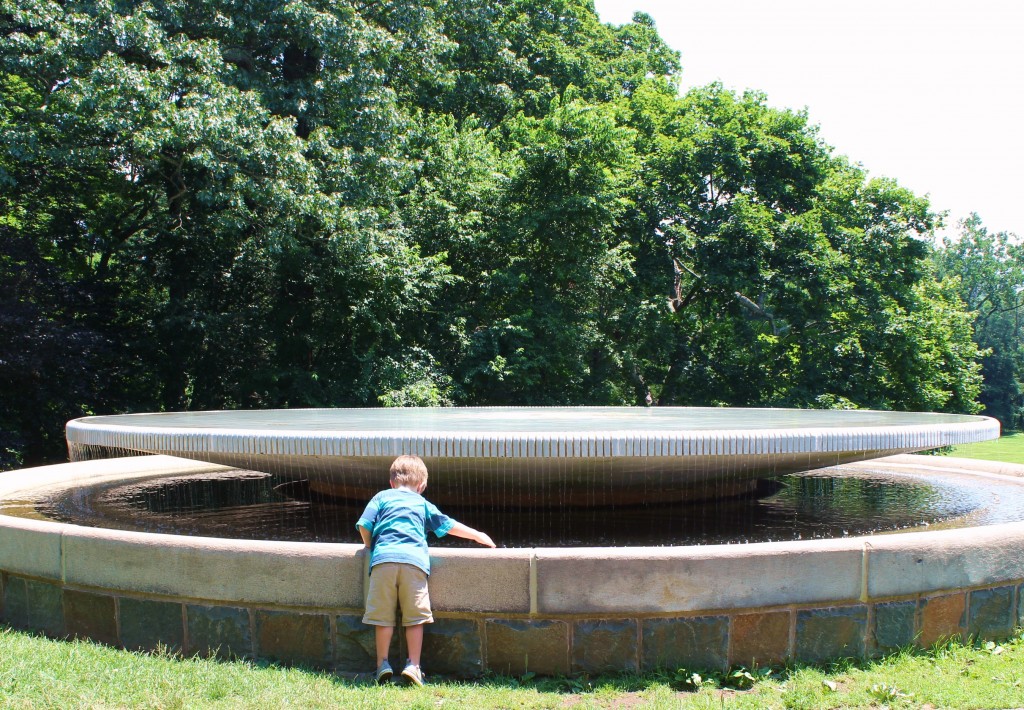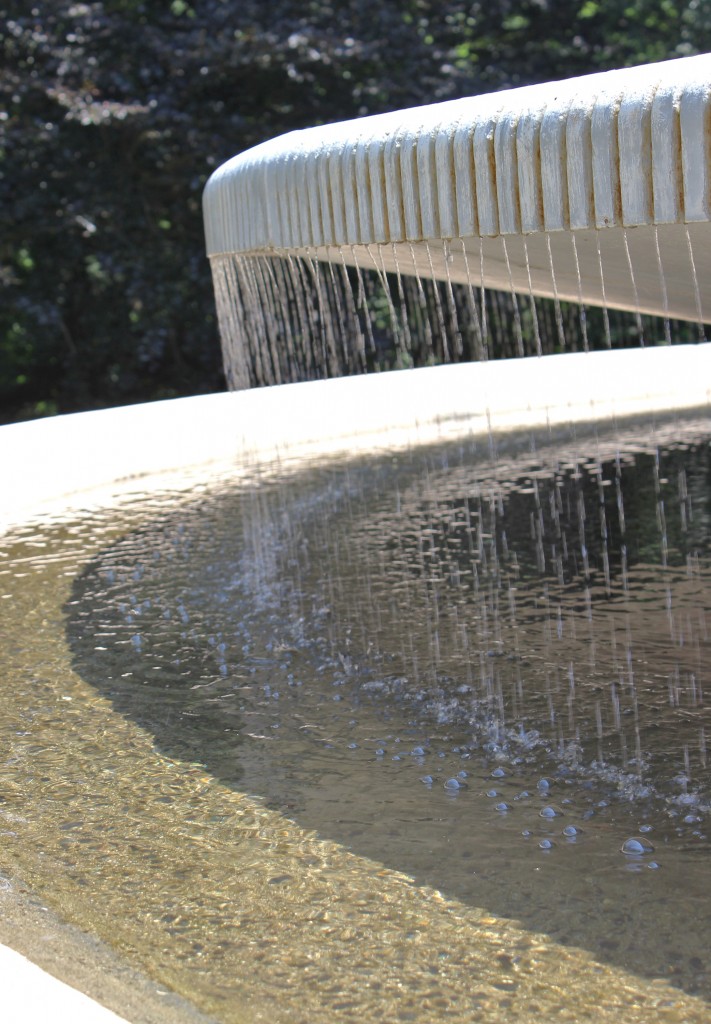 I love this park. When Daisy was a newborn this park was on our regular walking route, and it was so peaceful to push the carriage through here. Probably in large part because it's not a "playground park"; it's quiet, with big open spaces, a greenhouse, an area for community gardens, and some remaining structures from when the land was privately owned, all surrounded by a stone wall. It has a very interesting history. And despite the heat, the kids were having a fun (sweaty) time exploring. Eli has already proposed that we return with a picnic lunch.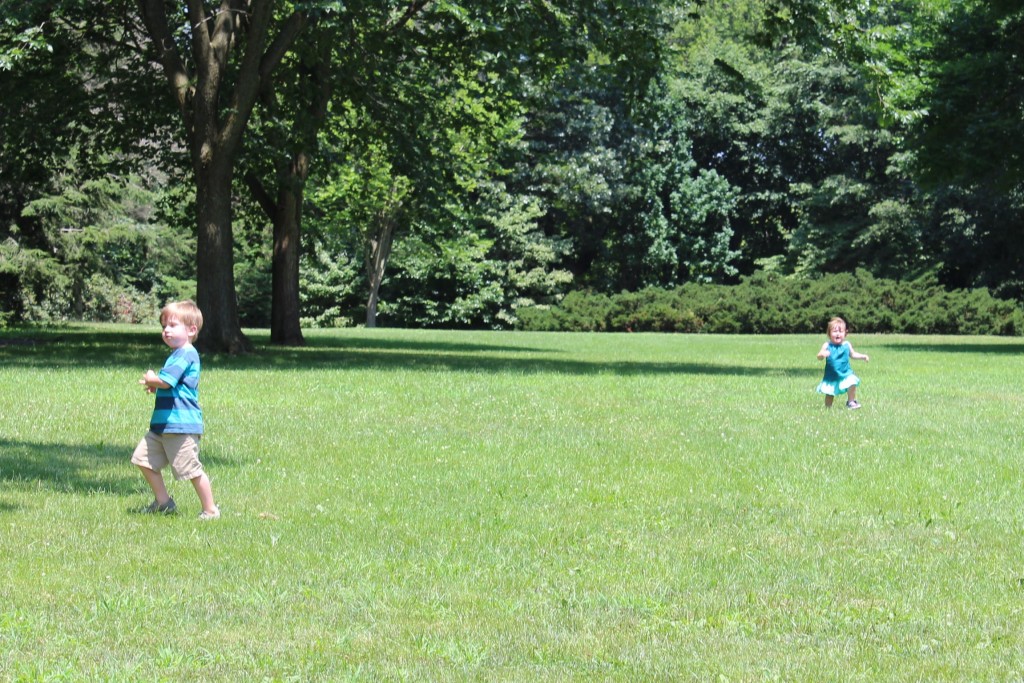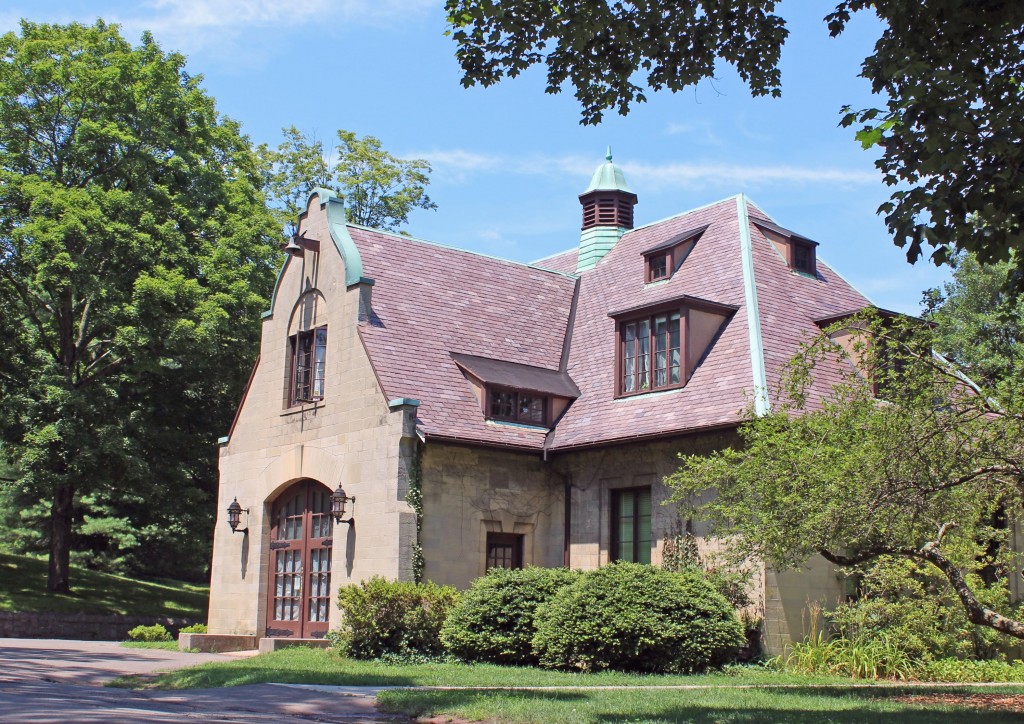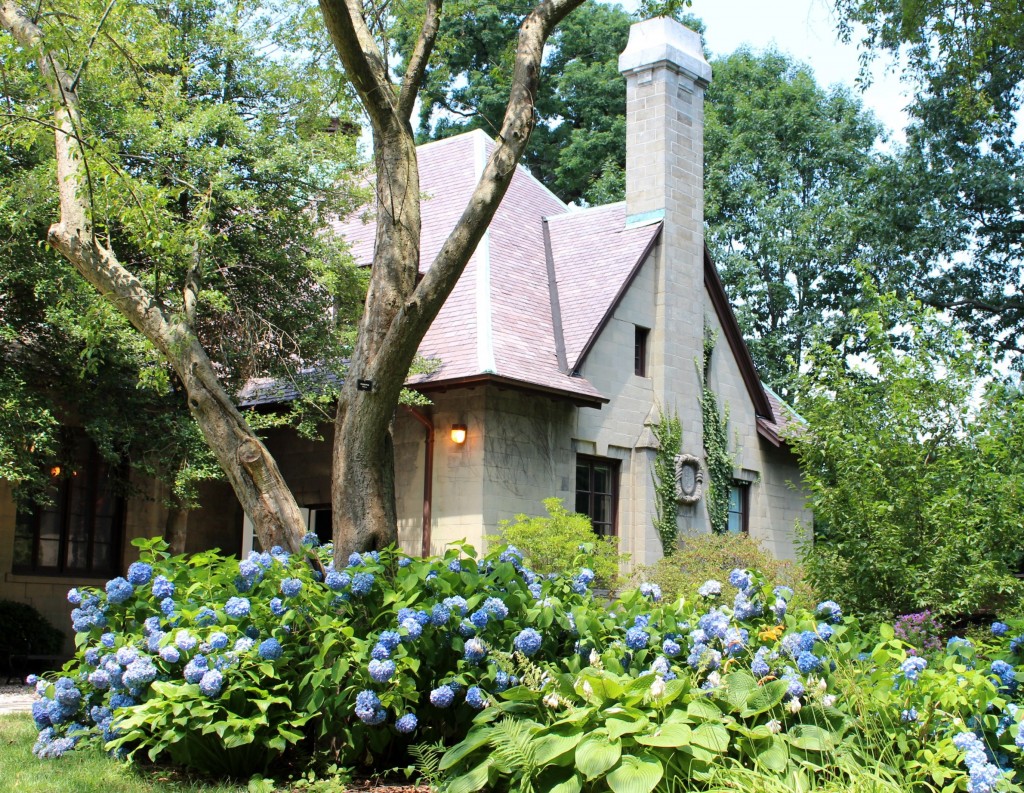 It was reassuring to see them embrace this park without a playground. It's easy to feel like we're constantly overloaded with distractions that keep us from enjoying the simple beauty around us.  And while I have fun sliding and swinging with them at the playground, too, I welcomed the break from jungle gyms, bats, balls and toys. And especially, sandboxes. Eeeww, I still feel the same way about sandboxes.
You may want to check this out: