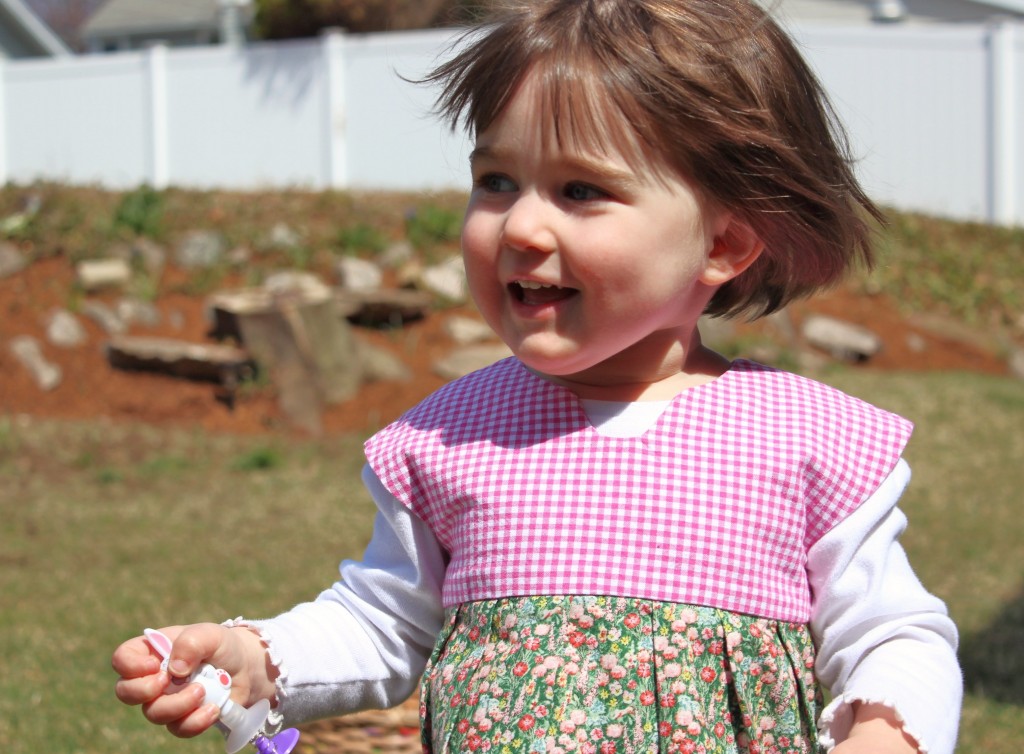 I realize Easter was a few months ago, but since I never posted about this dress I thought I'd share it now before it becomes really old news.
I had no intention of making Easter outfits for the kids this year. They already had perfectly acceptable holiday outfits in their wardrobes and I thought I'd save my efforts for something else. And I was 50% true to my intentions. Daisy got a new dress sewn by Mom, and Eli went store-bought all the way.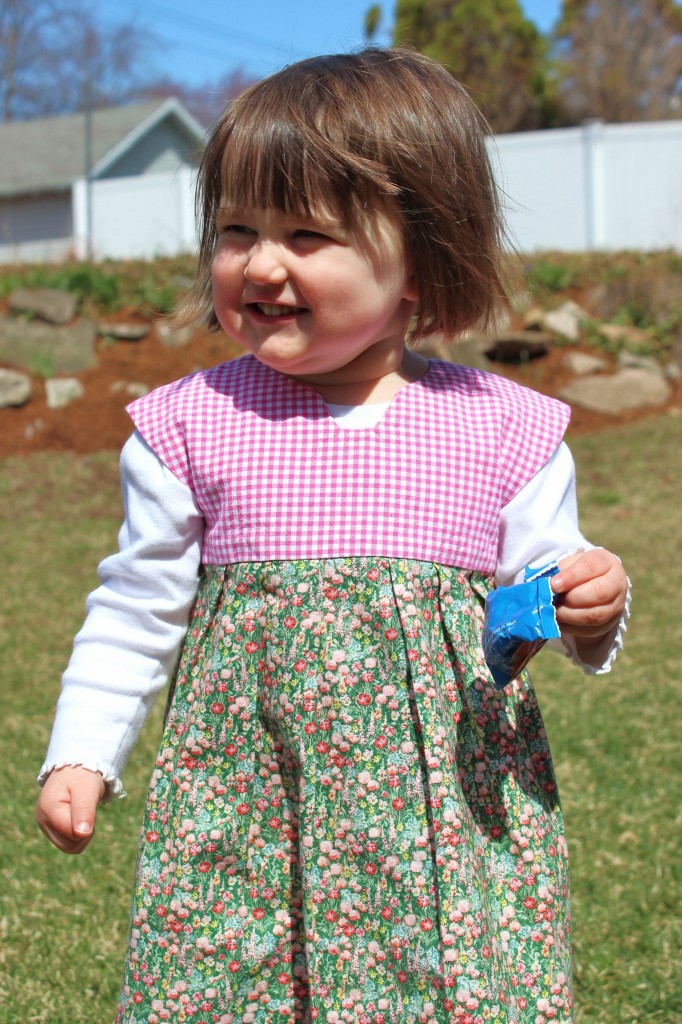 Shortly before Easter I decided I wanted to make a dress for my cousin's new baby using the Geranium Dress Sewing Pattern by Made by Rae. However, I had never sewn the pattern and despite my desire to get right down to business I acknowledged that first making a muslin from the pattern would be the more boring most prudent approach. And that, in the overused and likely worn out nutshell, is how my daughter scored a handmade Easter dress. (By the way, what kind of nutshell is it? My vote is for hazelnut or almond. And while we're debating nuts, why the heck are there multiple names for hazelnuts?)
The effort went well enough that I think this dress can shed the muslin label. The fabrics are both from my stash and admittedly not what would typically be considered muslin fabric; a medium pink gingham for the bodice and a floral for the skirt bottom, both purchased on sale from fabric.com a couple of years ago. The floral fabric is from a Beatrix Potter licensed fabric collection, although I don't recall the manufacturer.
The Geranium Dress pattern includes several different style variations, and for this dress I chose the notched neckline and the faux cap sleeve. The cap sleeve style looks better when it isn't paired with a t-shirt underneath, but our Easter weather wasn't quite mild enough for her to comfortably go bare-armed.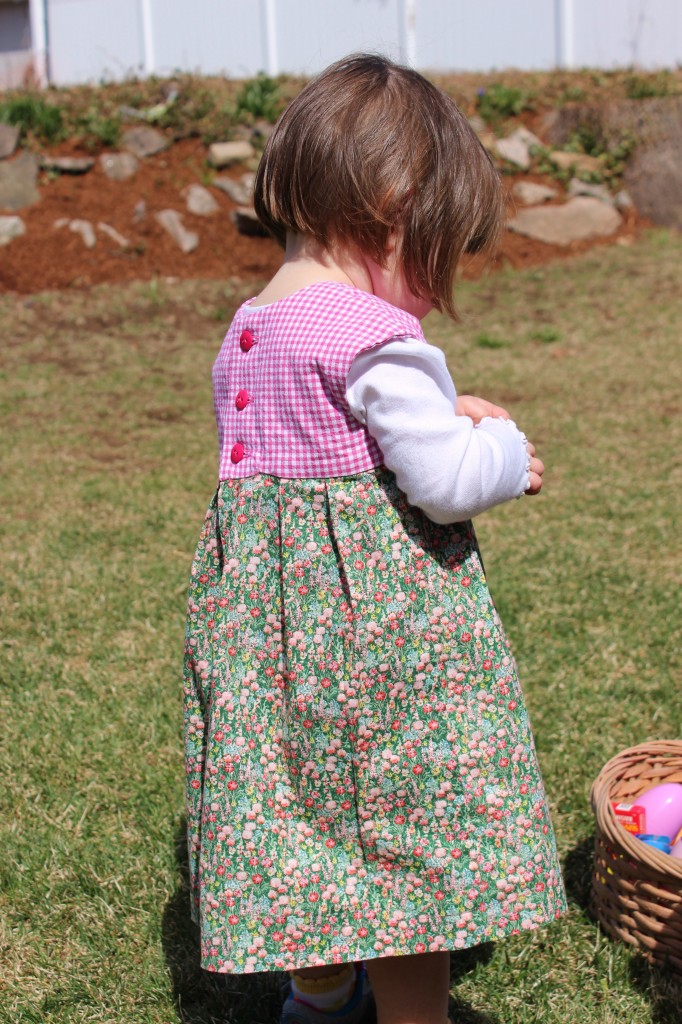 For the kids, the highlight of our Easter festivities was definitely the egg hunt graciously hosted by my sister-in-law. The pictures below perfectly capture why Daisy won't be scoring the most eggs any time soon.
Eli had the right technique for amassing eggs — locate, grab, drop in basket, repeat.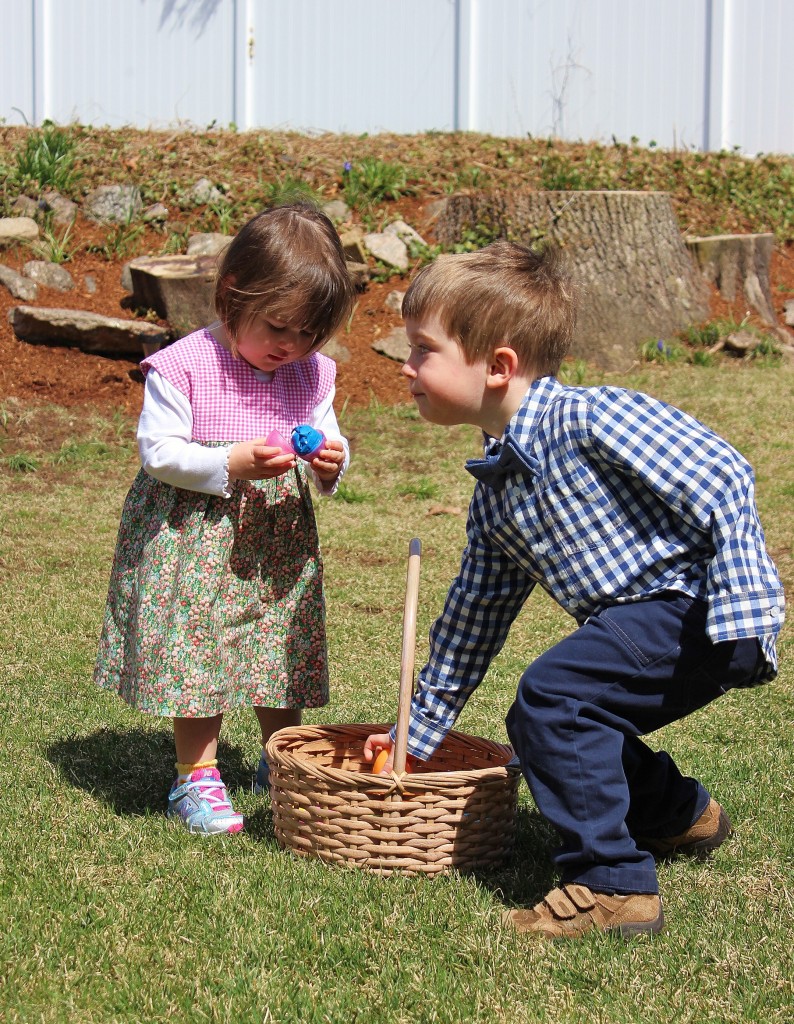 Whereas Daisy proved to be more of an egg connoisseur, taking her time and inspecting each egg she found.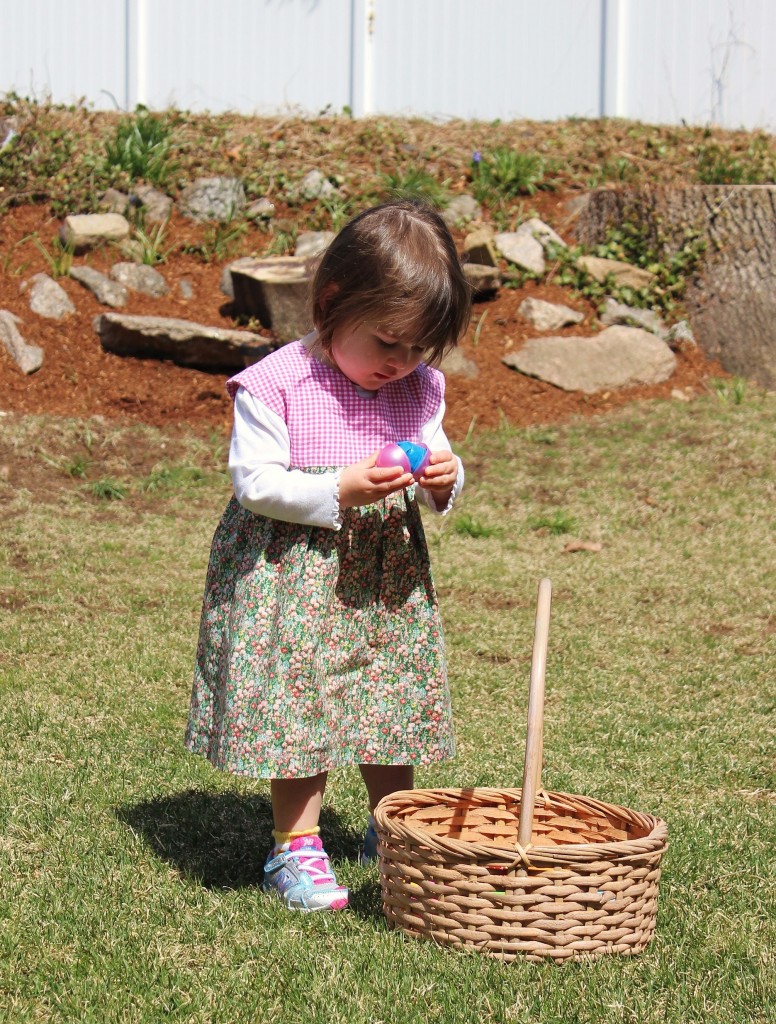 Yep, she's still there.  It's as if I photo-shopped Eli out of the picture. She's barely moved an inch!
Perhaps she is looking for the Faberge eggs? I could have sworn they told me they'd have Faberge this year! What kind of egg hunt is this?!
I was trying not to interrupt the egg hunting while I snapped a few photos of the dress. It seemed like every time I went to take a picture of her, she was examining an egg with her hands up blocking a view of the notched bodice. I nicely asked "please put your hands down, so mommy can take a picture" and, since Daisy interprets everything so literally, this was the result.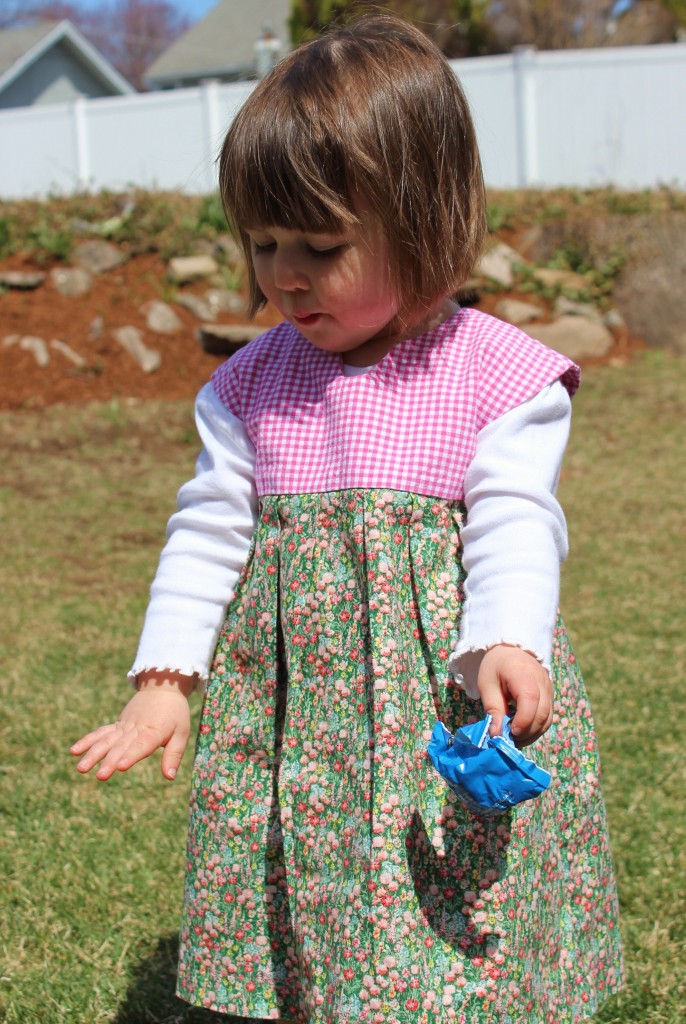 Well, her hands are down. Easter egg hunt zombie style.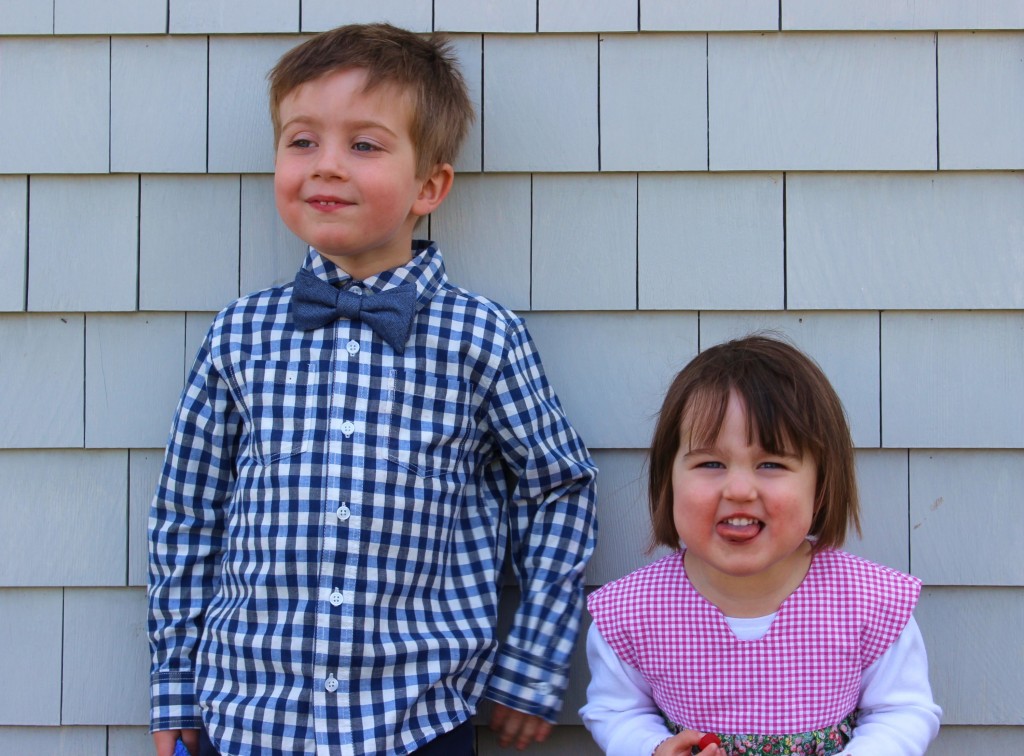 Ahhh, sometimes I think that soon enough I'll know what it's like to be the mother of the class clown.
You may want to check this out: