Guess what?!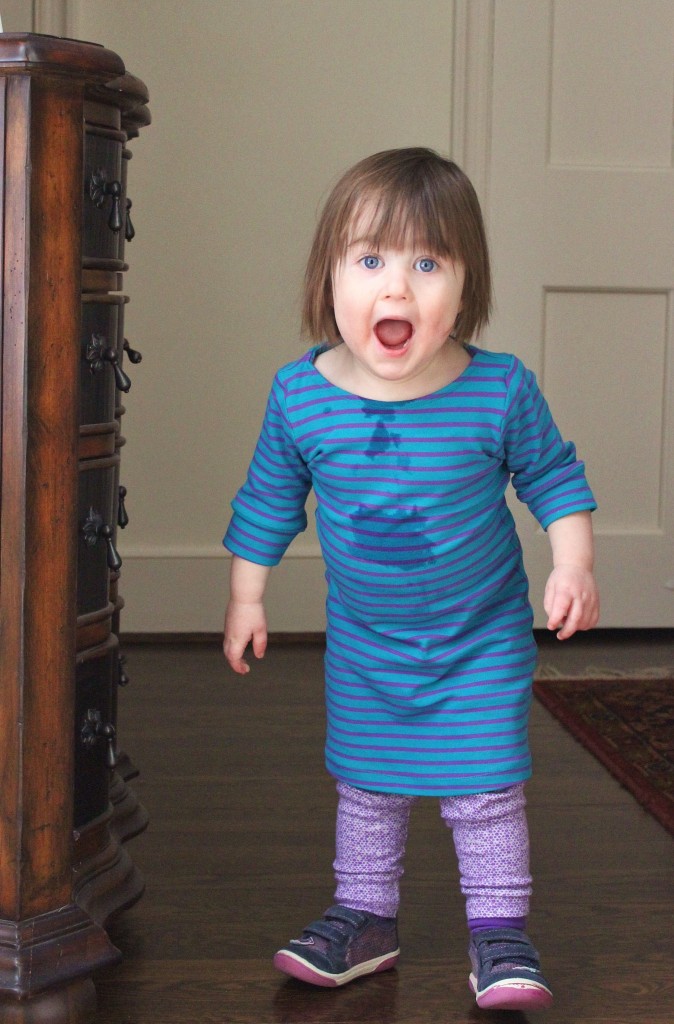 It's all about knits today. Comfy, made for playing (and splashing, as evidenced above), soft, stretchy knits. I haven't sewn with knits in some time. I think this was the first time with my new sewing machine, actually. I'm happy to report that things went well. And these two projects were a very enjoyable way to get back in the swing of knits.
Made By Rae's blog has been featuring Rae's "Kniterview" series lately, where she interviews various bloggers about their experiences sewing with knits (a whole different beast than sewing with traditional wovens!). I'm not sure if it was the Kniterviews that inspired me, or just the fact that knits are so darn comfortable and the perfect fabric for hanging in the house on cold days, but I've been itching to make some knit clothing.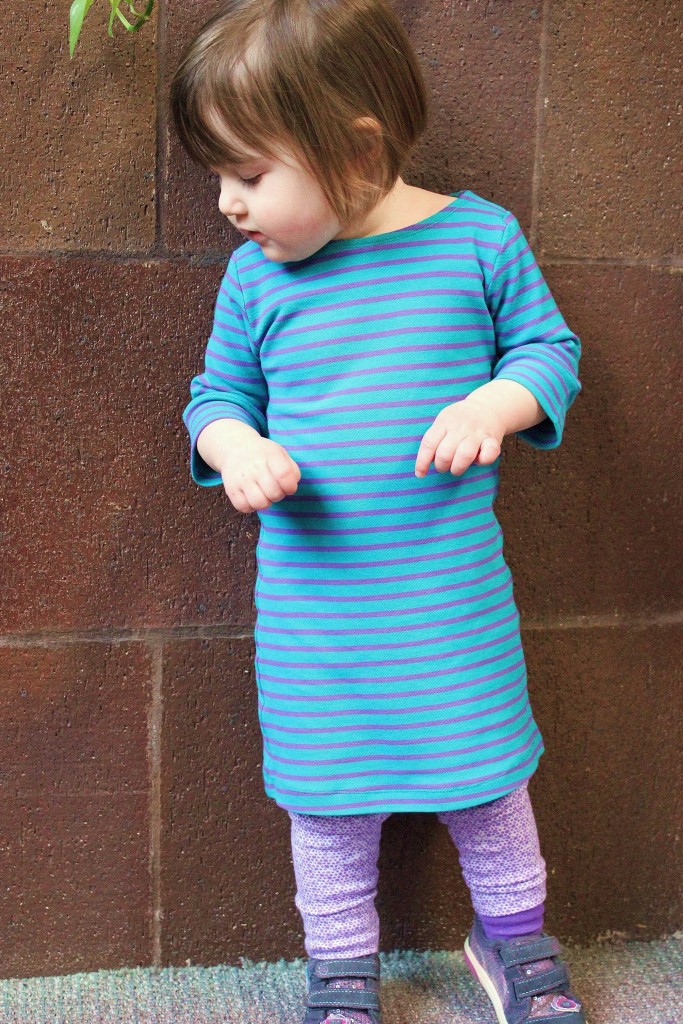 I figured the practical way to approach this Kids Clothes Week was to sew up a few items my kids will wear over and over again. Daisy pretty much lives in leggings, whether on their own or paired with skirts and dresses. I was going to sew just a whole bunch of leggings, but leggings + dress = outfit and that's SO much more fun.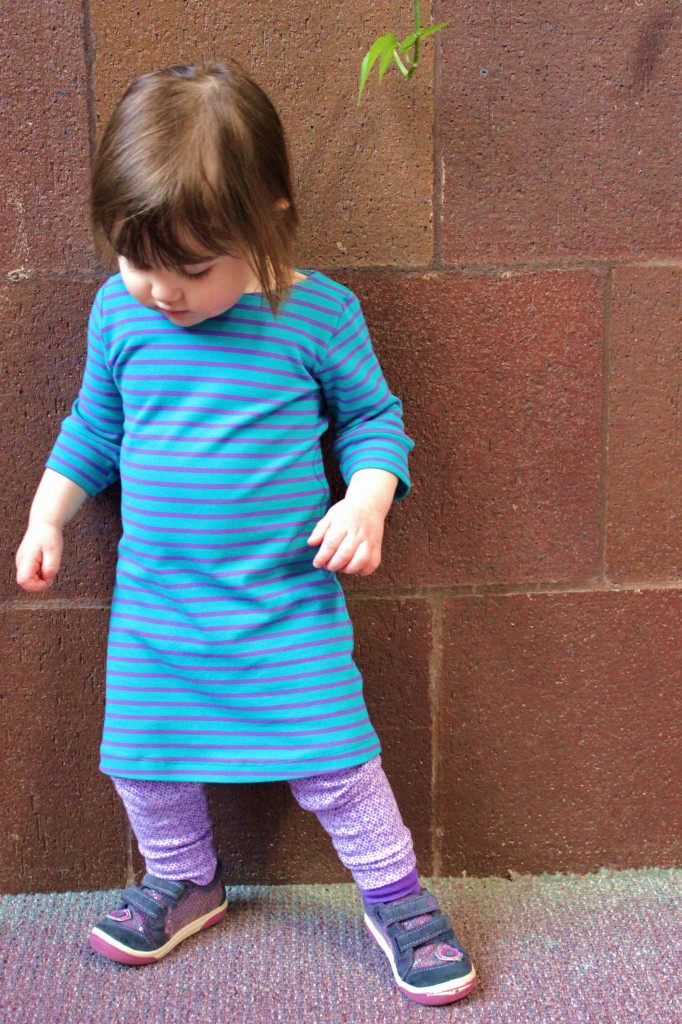 I used the "Go To" Patterns leggings pattern and it was an easy sew. A big thank you to the KCW community for the pattern recommendation! Definitely a pattern that will be used again and again. A true "go to" pattern. He, he. The dress is also from Go To Patterns – the Anywhere Dress. I want this in an adult size!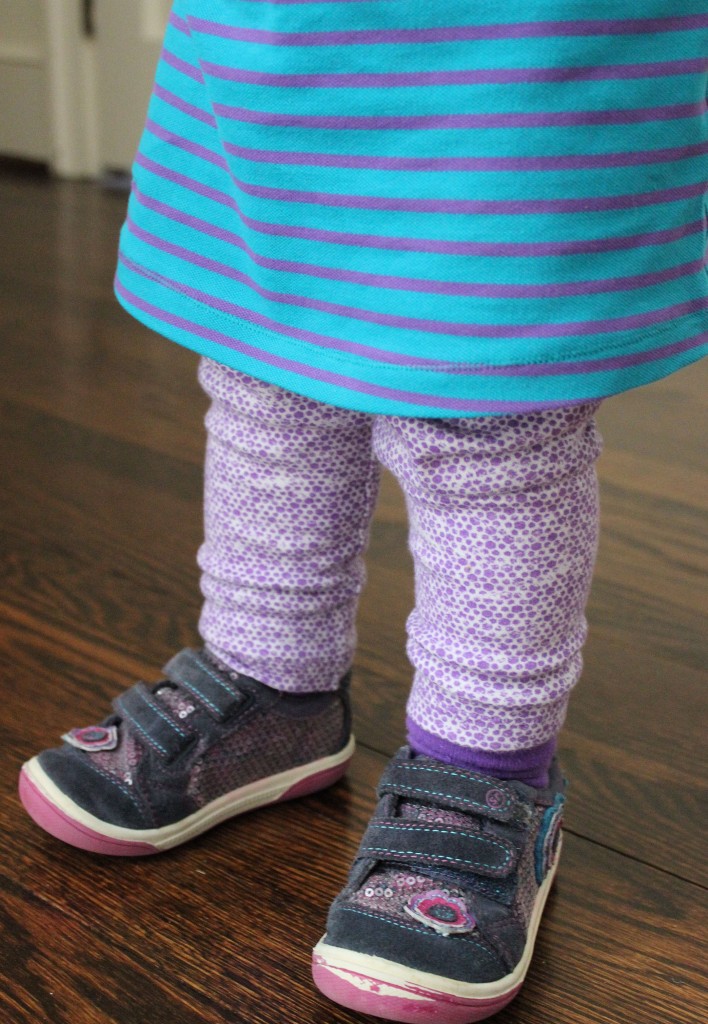 I wasn't sure what to expect in terms of fit for the leggings, so I sewed the most basic version this first time through. Such a fast project! The fabric is a cotton jersey from Jo-Ann's. I chose a size 2T, which gives Daisy some room to grow. They seem a bit roomier than leggings from Gap, Old Navy or Target, which I appreciate; but then again, I only pre-washed the fabric once, and I suspect there may be some additional shrinkage with more washings.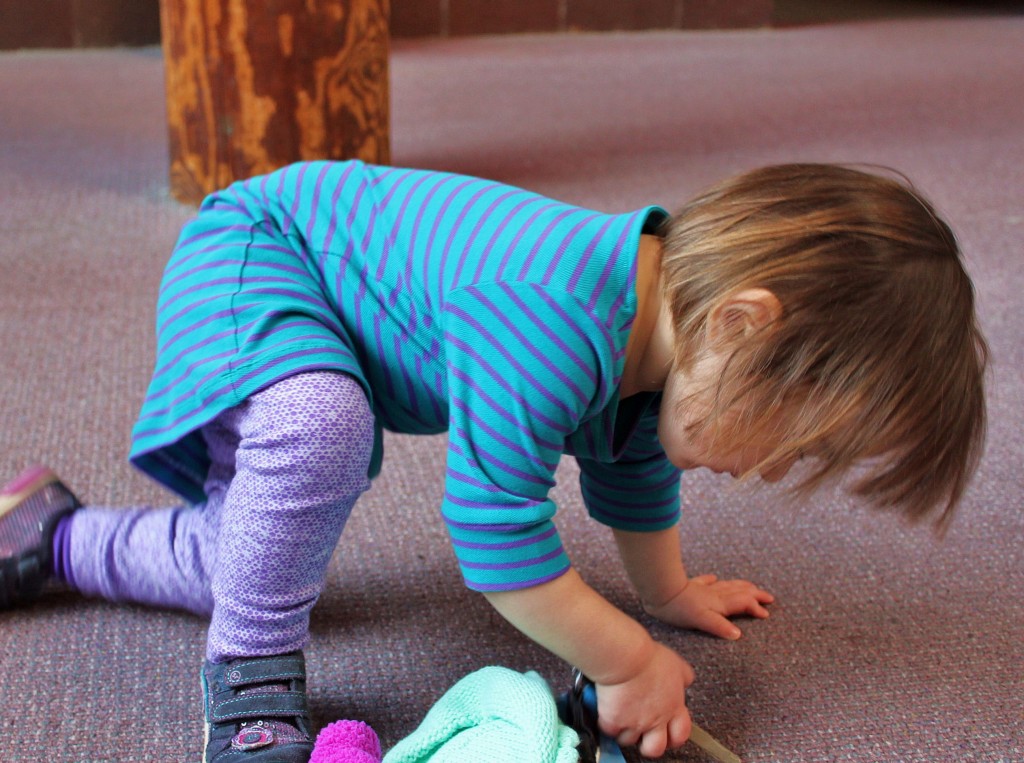 I made the Anywhere Dress in a size 2T, as well, and used a cotton pique knit from Jo-Ann's. Kudos to Jo-Ann's — they definitely have more to offer in their knit section this year. There were many tempting choices, although it was pretty much a no-brainer that I ended up purchasing stripes. I'm a complete sucker for stripes. Next time around though, I will try this pattern with a heavier knit. I think a more substantial fabric (maybe an interlock) will look even better and be easier to work with. The pique knit had a tendency to roll at the edges, even when the edges were serged.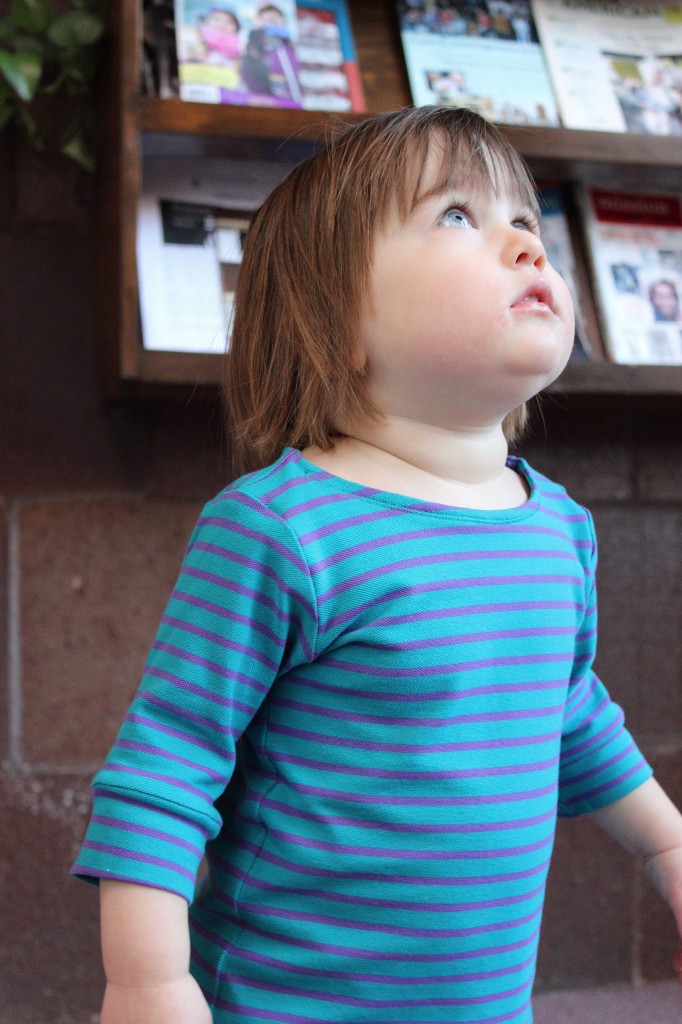 Ummm….
Oh, sorry. I got distracted looking at that neck and neck roll. Is there any wonder I have to kiss that neck a million times a day?
The dress pattern was also simple to follow. Not very many steps, and well thought out. It also seems very true to size. I really appreciated that the pattern includes front and back facings for the bodice, which allows for a clean neckline. I chose to make the dress with elbow-length sleeves with cuffs, but the pattern offers long and short sleeve variations, too. I am hoping the mid-length sleeve will allow me to stretch the dress a bit further into the warmer months than I could with a long-sleeved dress. I guess Daisy doesn't have many tops with three-quarter length sleeves, because she keeps trying to pull the sleeves down to her wrists!
Okay, I tired out my little miss with our photo shoot this morning.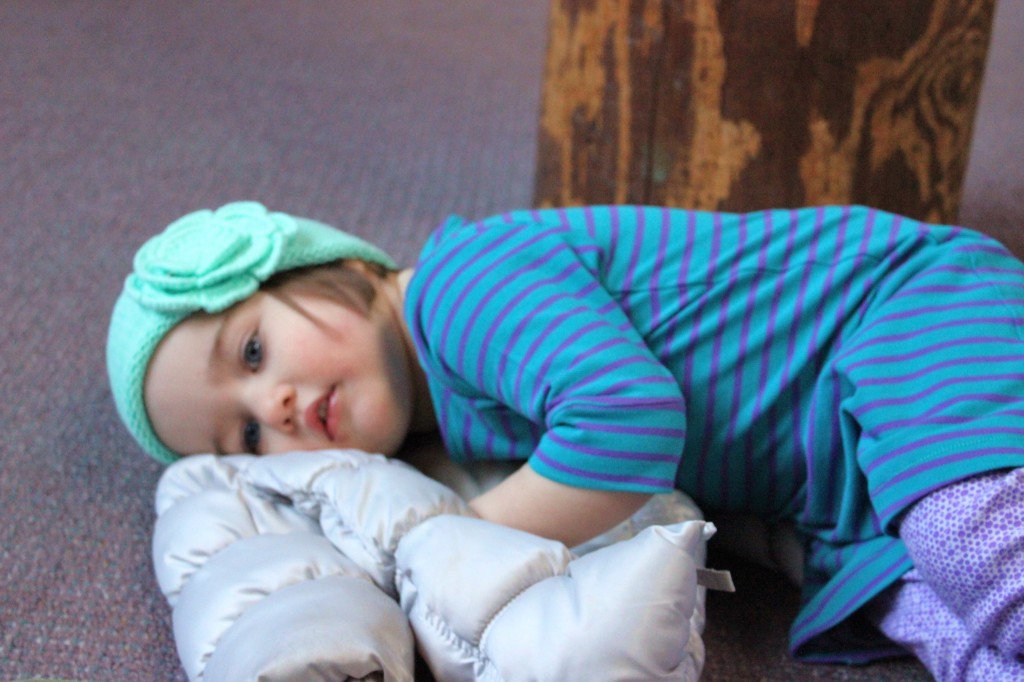 Time for her nap, and back to the sewing machine for me!
You may want to check this out: