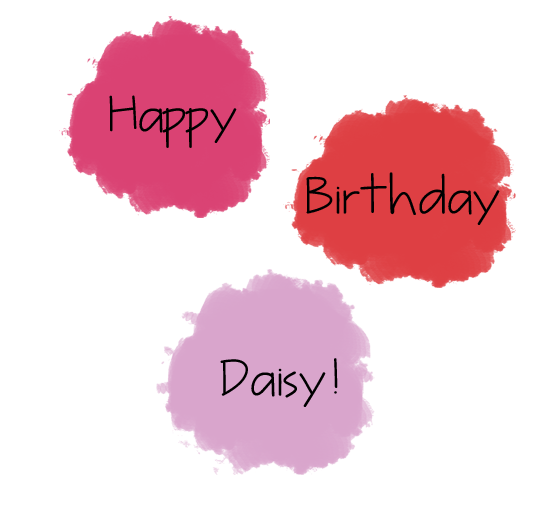 This past weekend we had fun celebrating my daughter's second birthday. And I also had fun seeing a fabric obsession become a reality.
When I was pregnant with my daughter and just learning to sew, I really had no sense of the breadth of fabric choices that existed. I didn't know the names of any fabric manufacturers, let alone fabric designers. But slowly I learned more about fabric designers and collections and all of that crazy goodness. And one day I randomly stumbled across a certain balloon-filled fabric designed by Sarah Jane, a children's illustrator, for Michael Miller Fabrics. All I could think was that I had to make my daughter a dress from that fabric for her first birthday. I seriously became obsessed with the fabric. I was like a fabric zombie over the design, "Must have fabric." Mind you, my obsession with this particular fabric design was born before my daughter was! Kind of silly, I realize, but only kind of.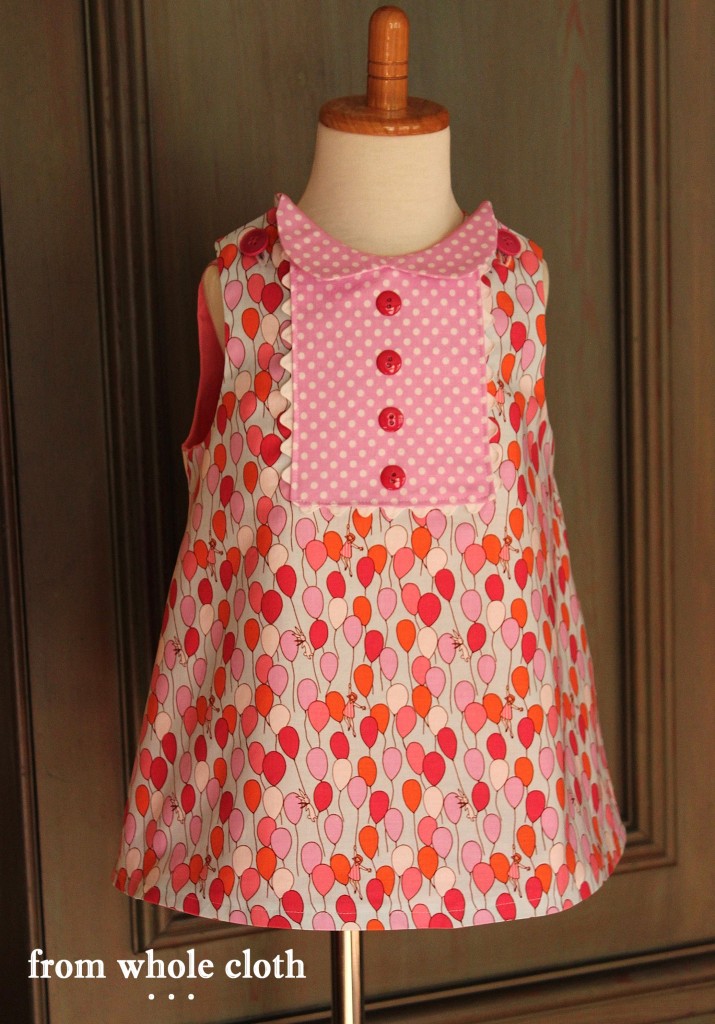 I find Sarah Jane's illustrations to be amazing and just, well, perfectly lovely. They scream "happy childhood" to me. (You can check out a peek of her latest fabric collection Wee Wander here. Divine. Did you see the fabric with the girl catching the lightning bugs? Oh my. It's possible a new obsession is beginning.)
My daughter wasn't walking by her first birthday, so I decided to hold off on making the dress. It's hard to appreciate a fabric design when it's bunched up around a baby that still needs to be transported everywhere. And so, the dress and the fabric made their big debut on her second birthday!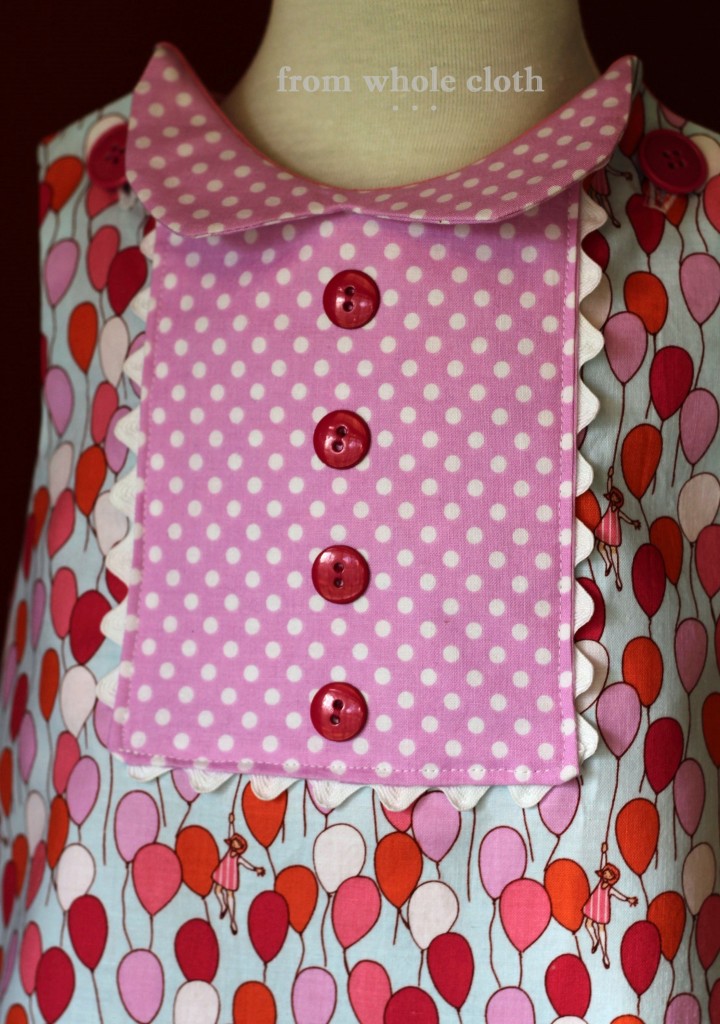 It's way more pastels than I would typically use for this time of year, but I love, love, love it. And it also didn't hurt that by now she can say things like, "new dress" and the all important, "mommy made it." Ha!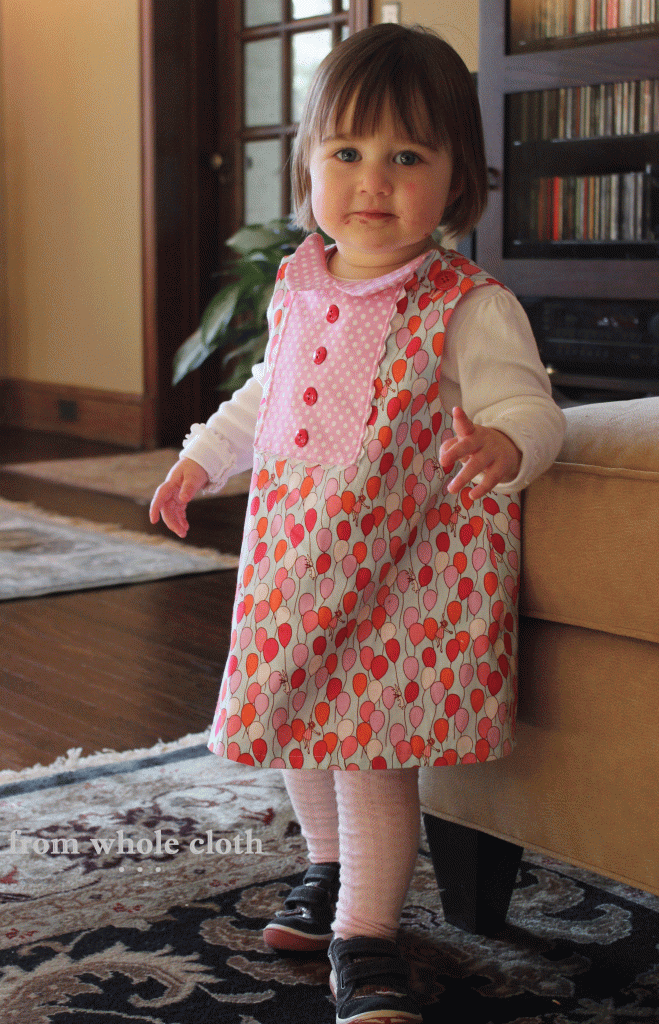 I meant to buy a bunch of balloons in colors matching the dress for her family party, and I totally forgot. Needless to say, she didn't notice. She was too busy dancing and climbing and wearing chocolate on her face!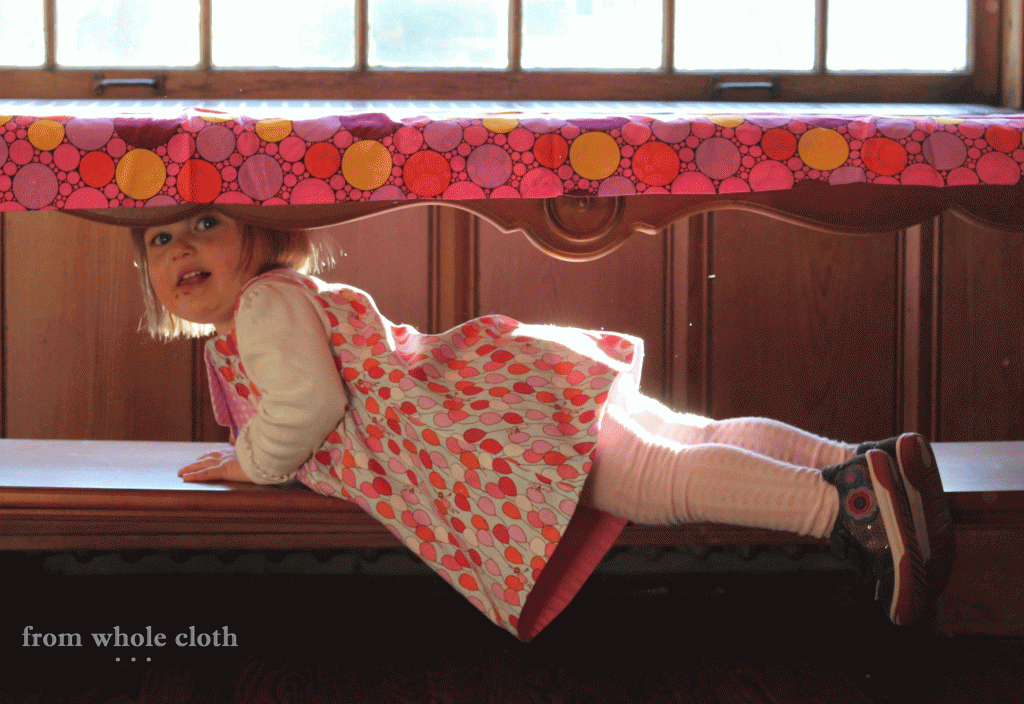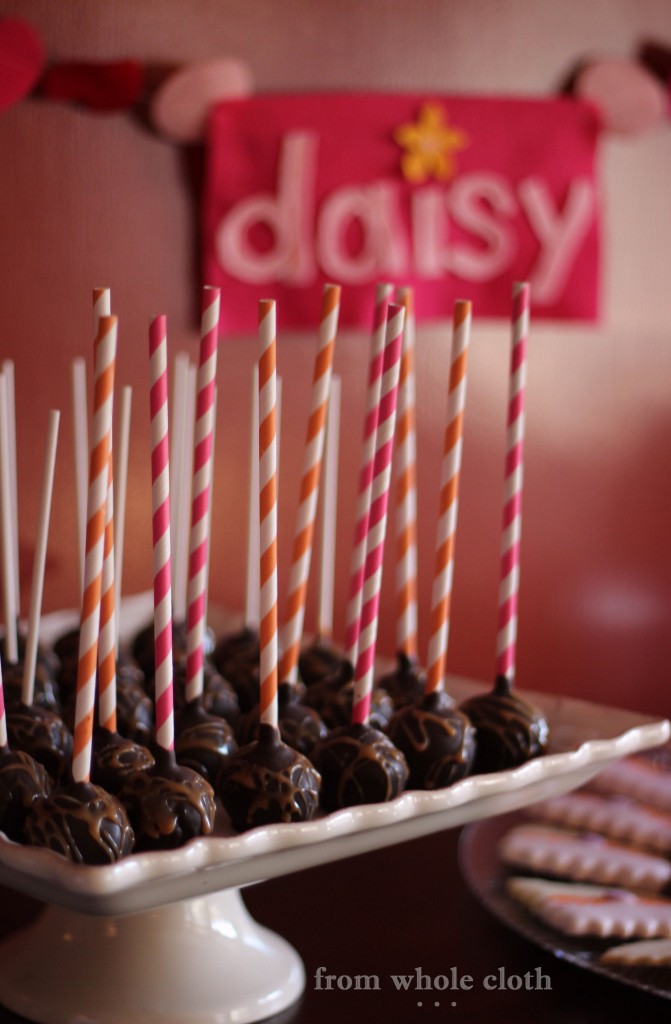 Pretty and yummy desserts from Small Kitchen Big Taste. If you're local to New Haven, check out this place for wonderful prepared foods, as well as catering requests.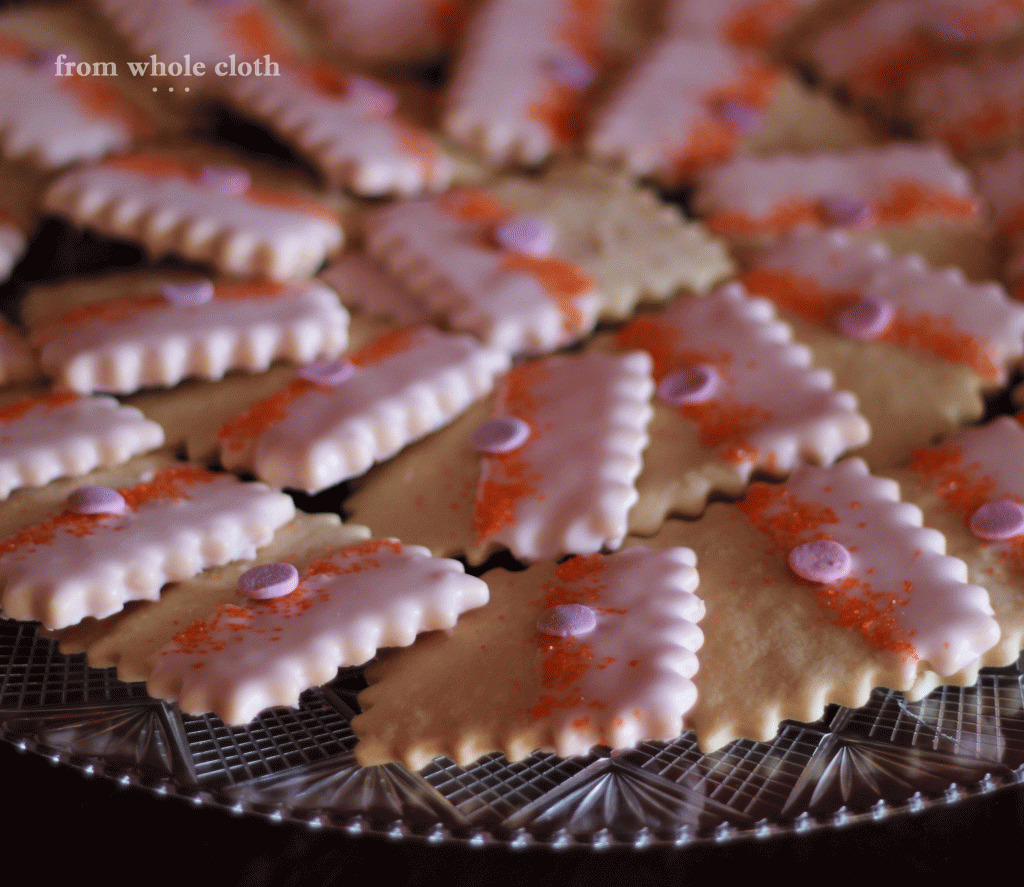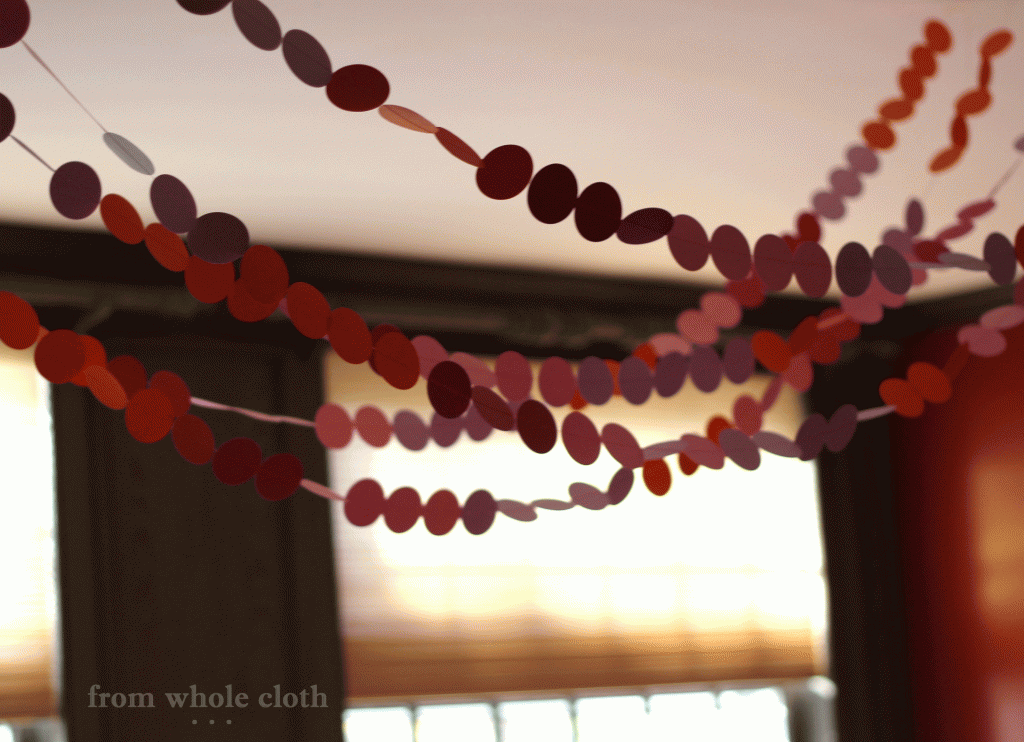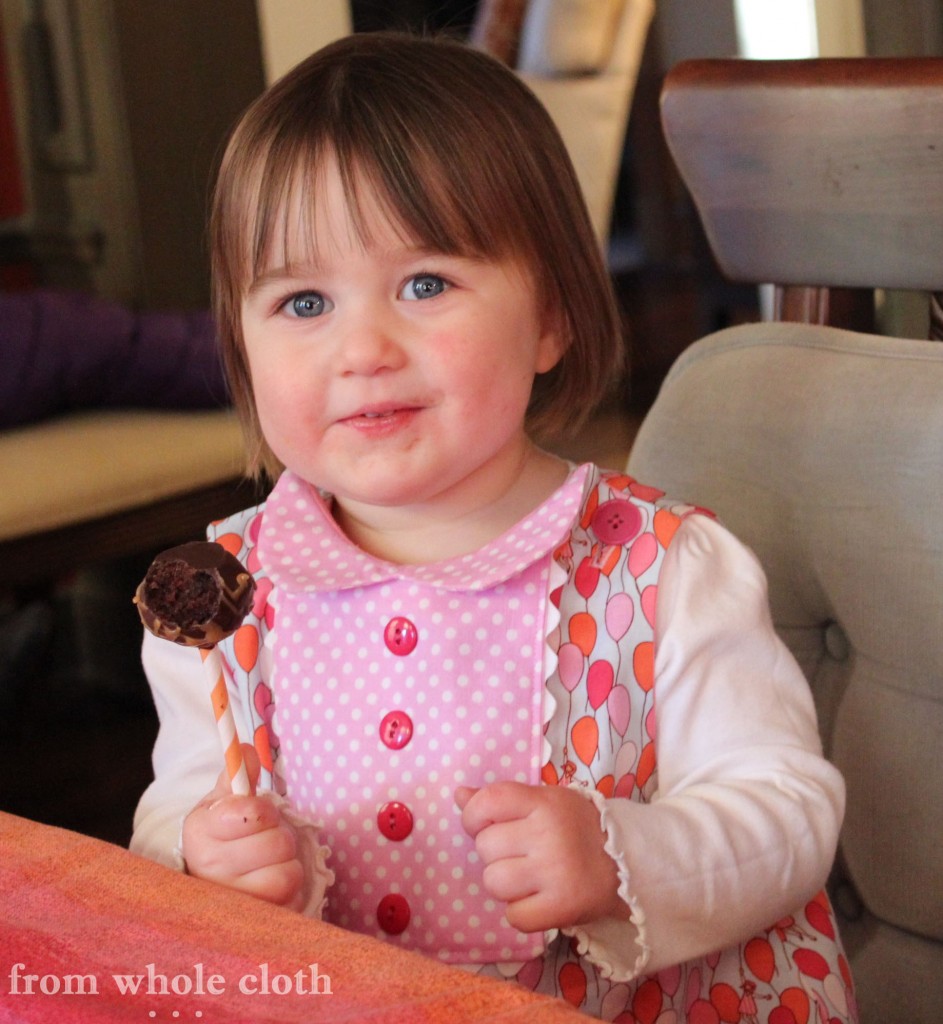 This little peanut brings us so much joy and so many laughs! Happy Birthday ~ Keep dancing, baby girl! xoxo