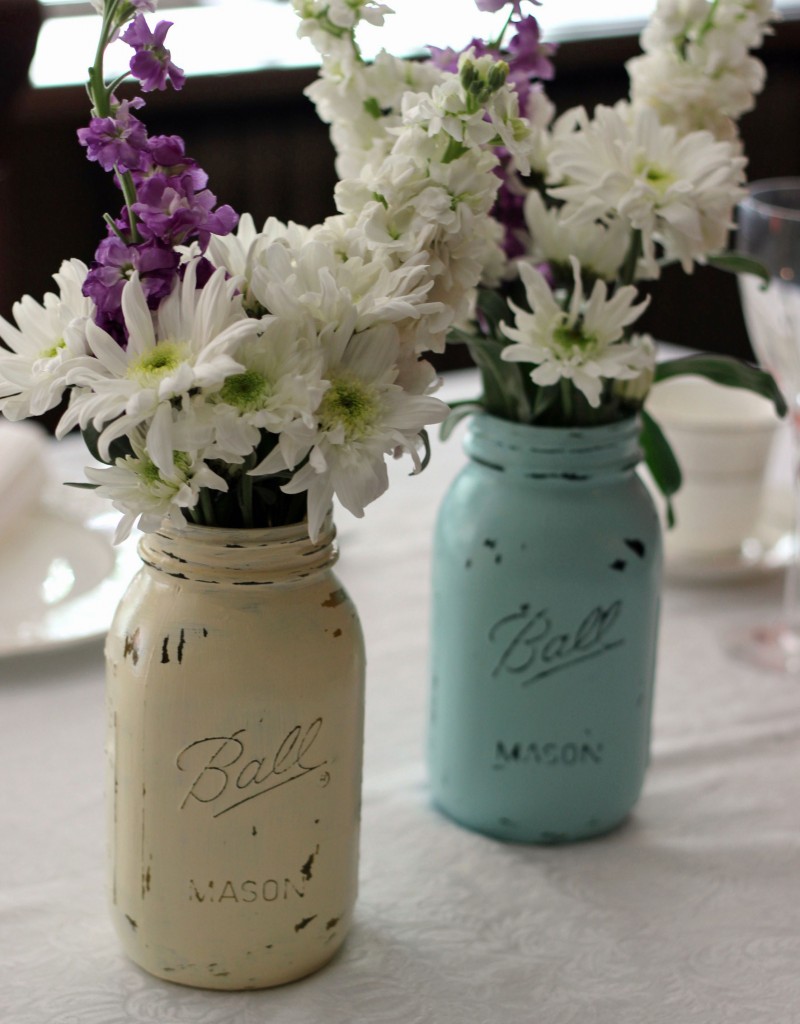 Sometimes I laugh to myself thinking about how perfect life would be if it resembled my Pinterest boards. Meals would be delicious and look incredible. My wardrobe would be amazingly chic. I'd be crafty as all heck, and able to engage my children with an endless array of educational but fun activities. Motivational quotes and mantras would inspire me to great achievements. And my house would be spotless and photo-shoot ready with drool-worthy furniture and decor — and not cluttered with toys and under-furnished!
Bleh, when I stop to really think about it, I'm not sure it would be so fun after all. It's a lot of work to keep that up.
I do enjoy the fantasy that Pinterest allows; all the "one day I'll…", "if money wasn't an object,…" and "in a perfect world, I'd…" and "when the kids are older…." musings that you can pin away to your heart's content. And no one's keeping score to see if you actually make good on those fantasies. We all need an escape like that. It's kind of like the Internet version of "Calgon, take me away." Wow, I think I just really dated myself with that one.
So, I just wanted to pat myself on the back for making good on one of my pins — this fun little mason jar project from Linda at It All Started With Paint. I made the jars to grace our Mother's Day brunch table, and for my Mom to take with her. The project was easy and affordable and quick — the trifecta of craftiness in my book!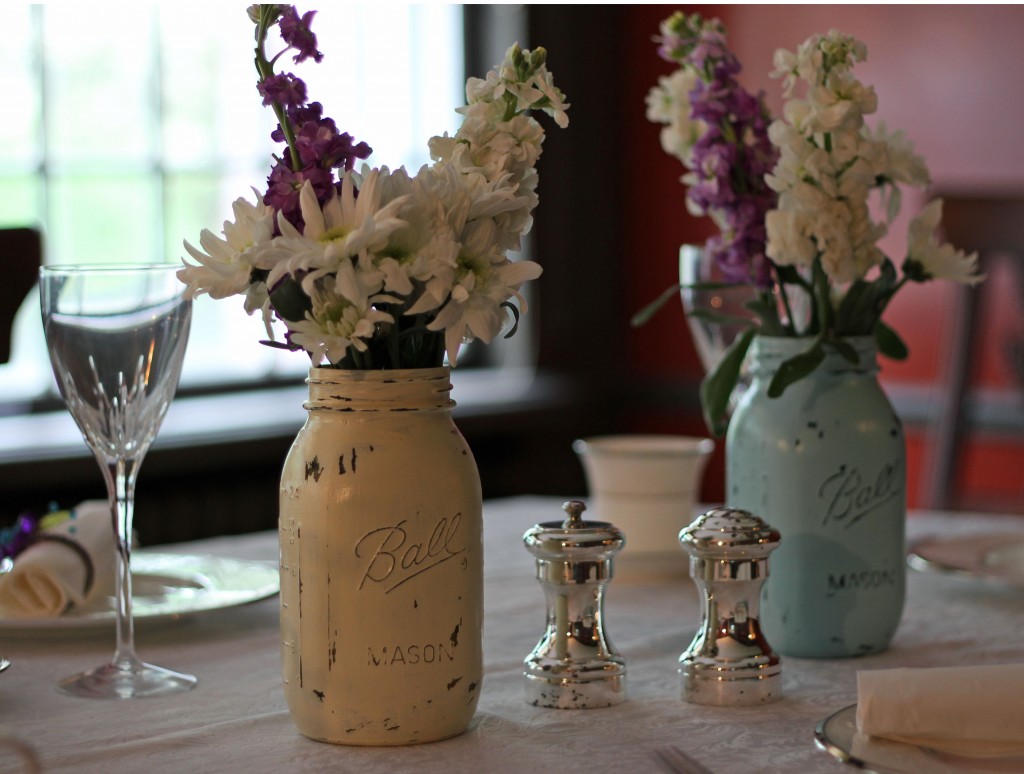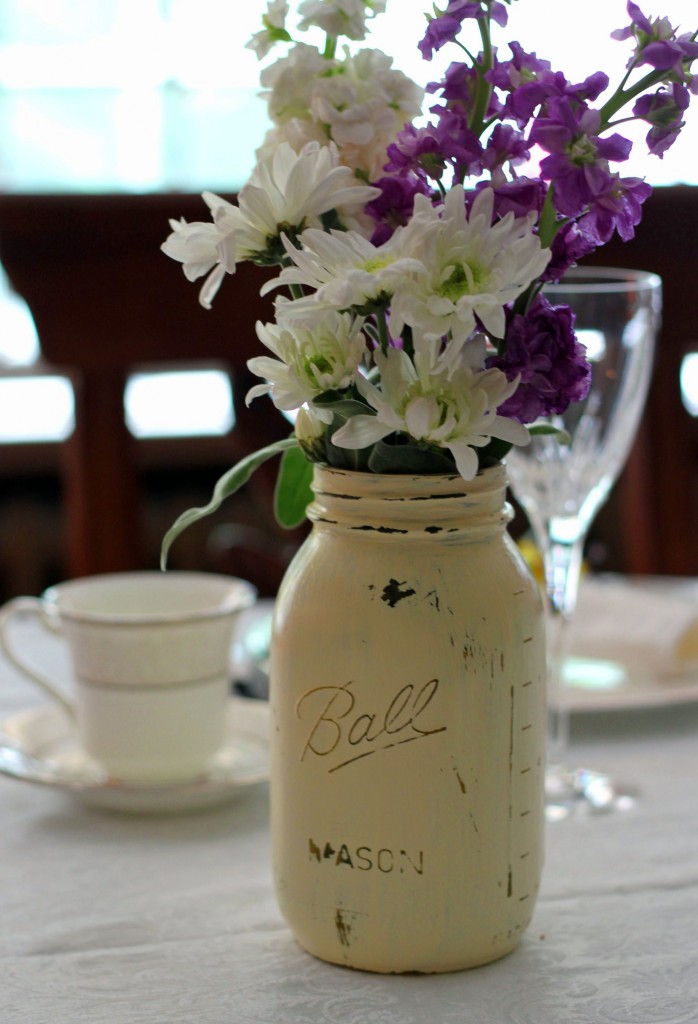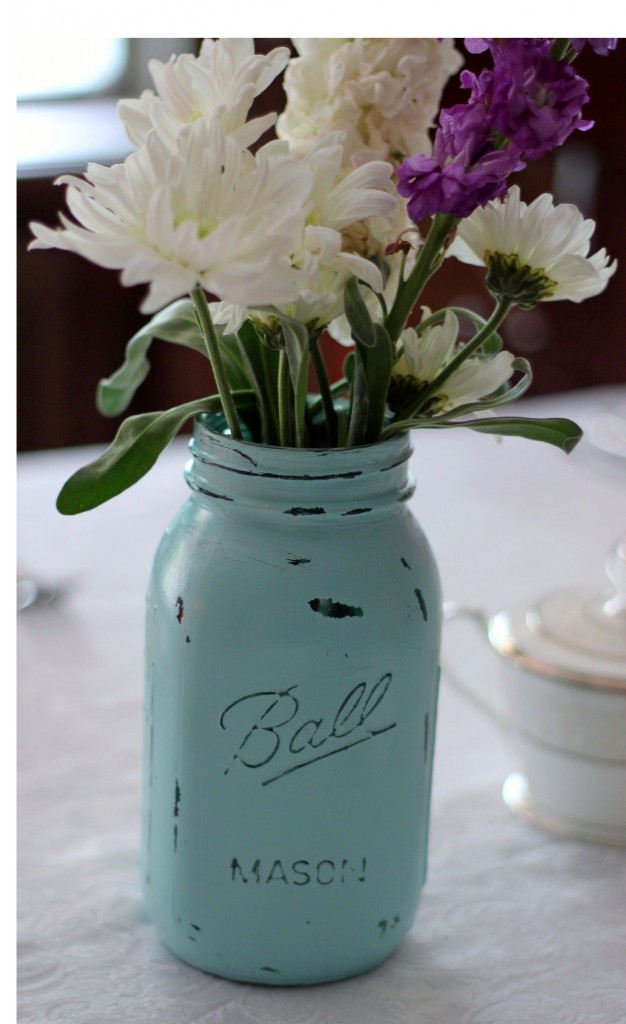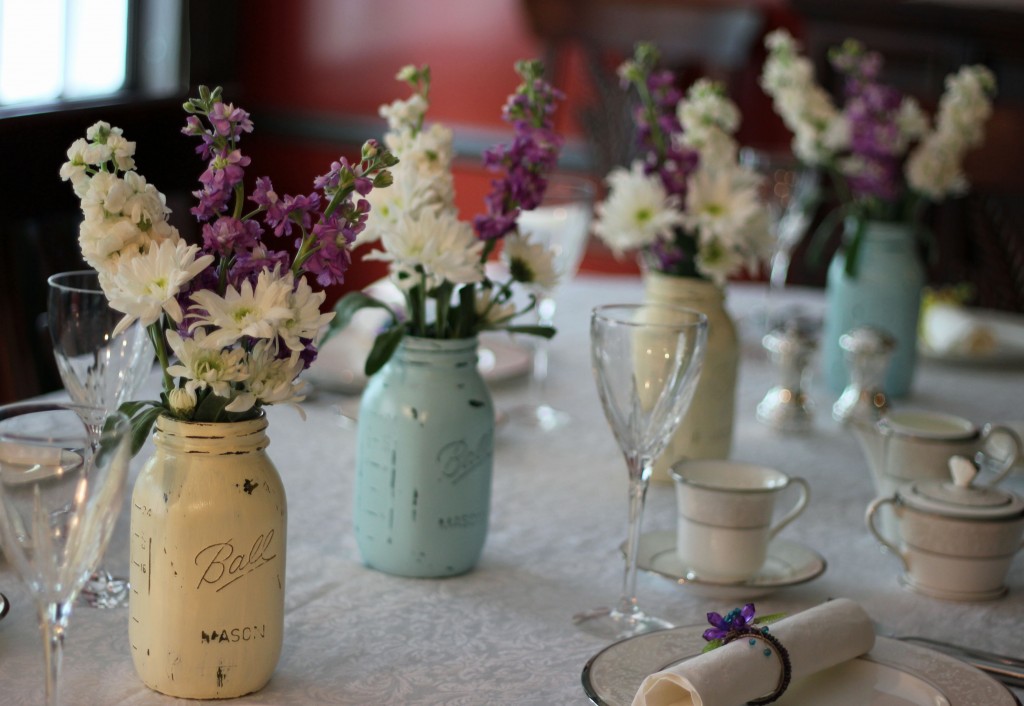 This project perfectly completes a hostess gift if you're bringing flowers to a gathering, or just to dote on and cheer a friend, or say "thank you" to a teacher. They won't have to go hunting for a vase, and will have a fun jar to use in the future. And who says you need flowers — a whole line of them on a shelf would look great by themselves. And with such a wide (and inexpensive!) variety of acrylic paint colors, you can set any kind of tone and coordinate with any existing decor — beachy for a cottage or patio, spring colors to brighten a table, maybe neons to jazz up a teen's room, or painted to match a wedding theme and serve as a centerpiece and even a favor. Or a neat little vessel for storing pens, or supplies, or various knick knacks or saving change.
Okay, so one Pinterest-inspired project down. How many to go???