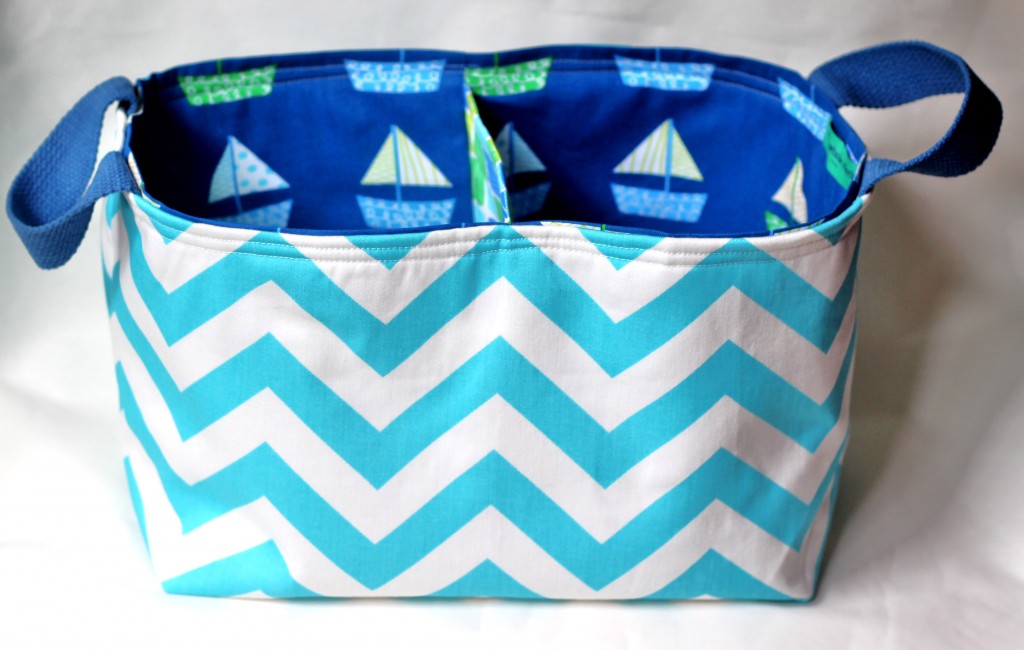 One of my favorite people is having a baby later this summer, and we celebrated her baby shower a couple weeks ago. I am so excited for her and love that sewing allows me to show that excitement with something handmade. Definitely made with love.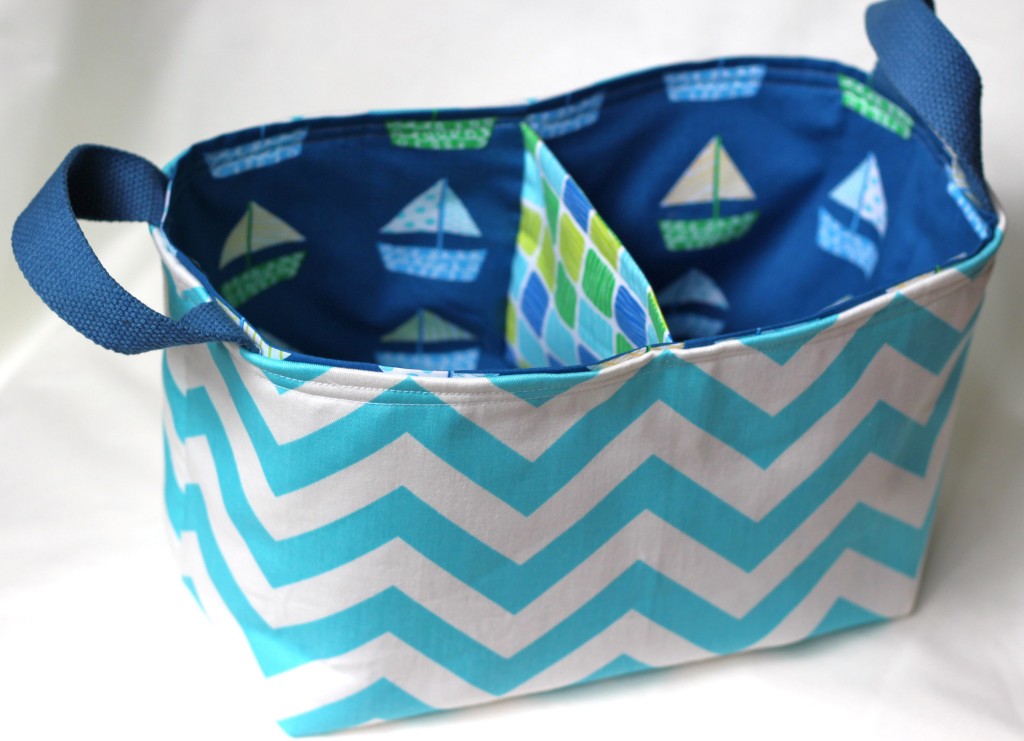 Did you guess that she's having a boy?!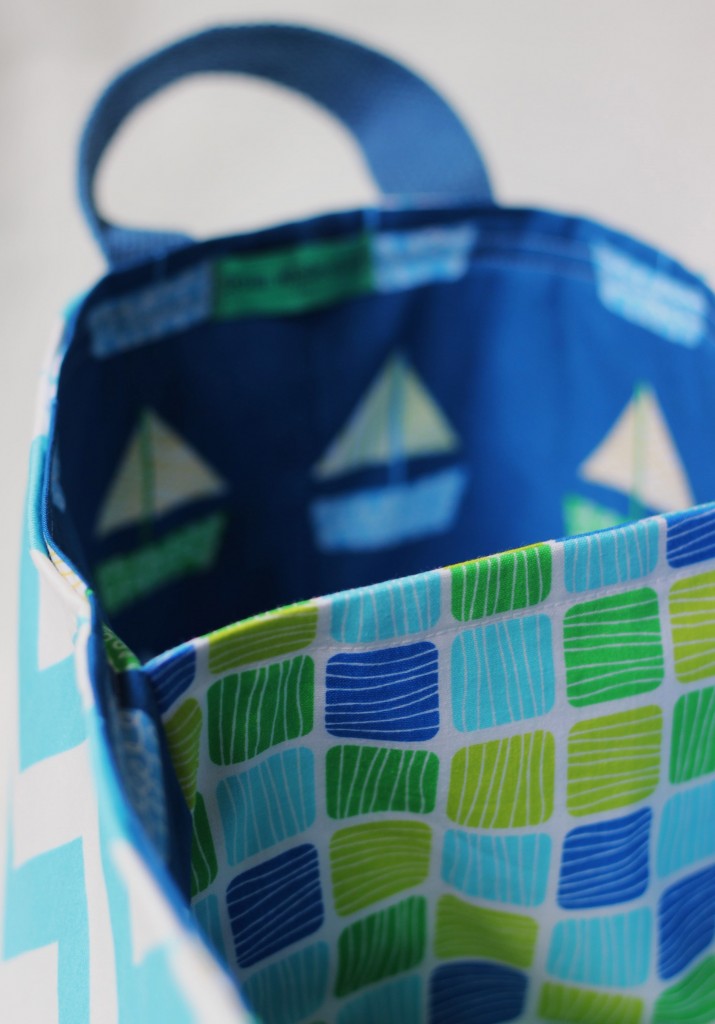 As part of my gift, I made this fabric basket using the Noodlehead Divided Basket Pattern by Anna Graham of Noodlehead. The pattern is well written and easy to follow along; and there are several variations, including adding pockets and different options for the handles. I'm a sucker for projects that are well-suited for mixing and matching fabrics. This is definitely a pattern I will use again.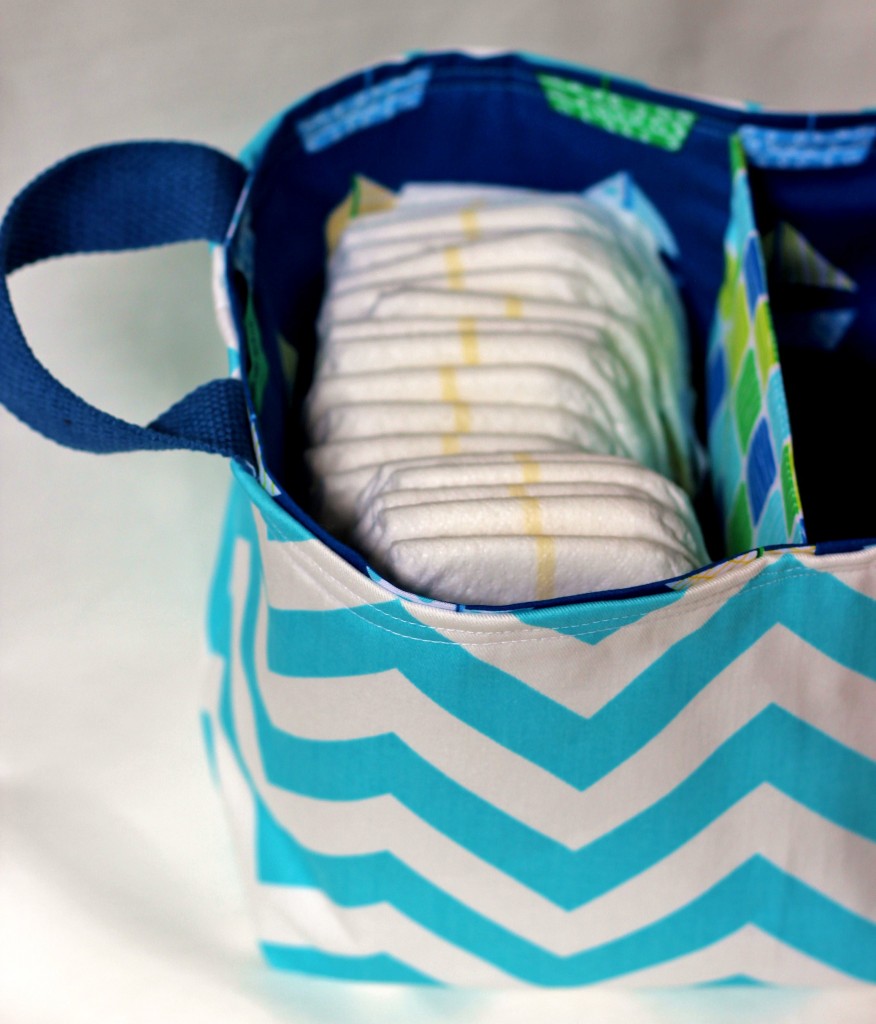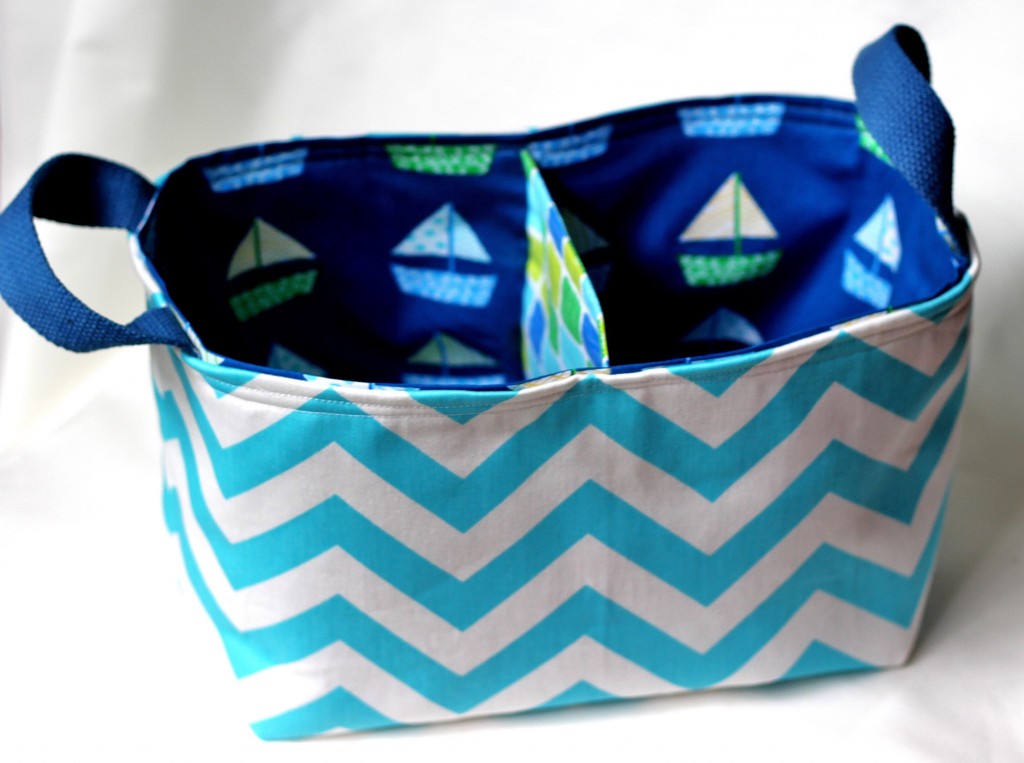 The basket became a bit of a baby grab bag, filled with some items off her registry, a bunch of newborn-sized diapers, a couple tie-dyed onesies (have I mentioned my recent obsession with fabric dye? I dyed the basket handles, too!), and other helpful baby items. And, I didn't even have to wrap it – bonus!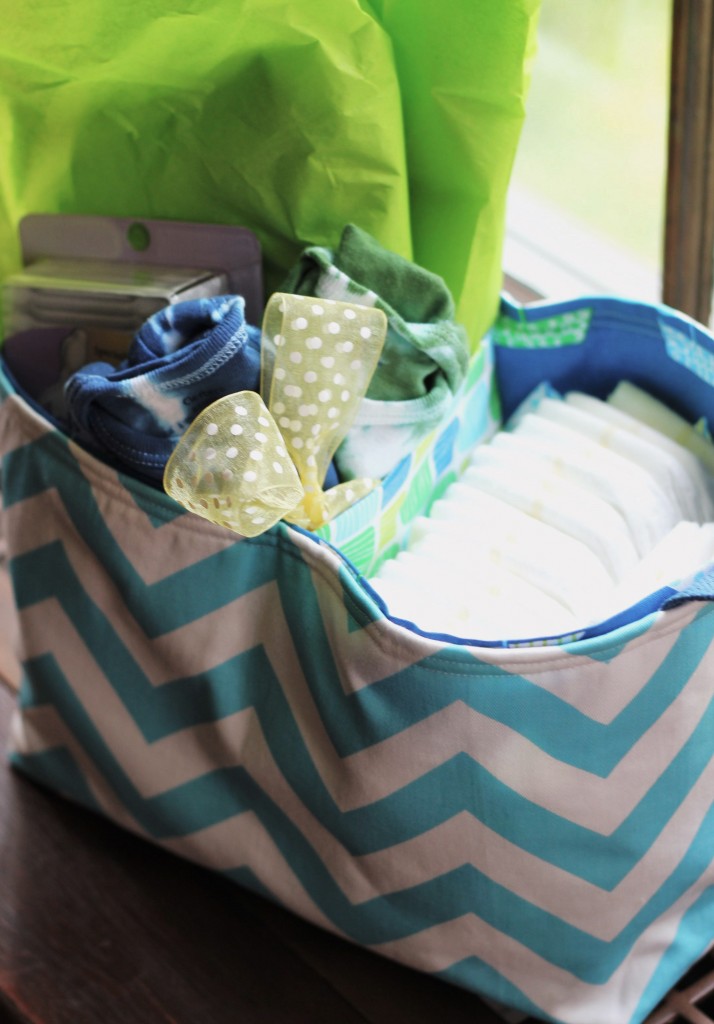 The basket seems like a natural fit for holding diapers in the early years, but I predict it will be useful for years to come. Can't you see this on a bedside table filled with children's books for eager little hands to peruse? Or used as easy transport for favorite things — I can picture my son moving all his plastic dinosaurs around from room to room in a basket like this. The Noodlehead site showcases some of the baskets Anna Graham has made from her pattern and suggests more potential uses, too. And her lovely fabric choices are always a treat to look at.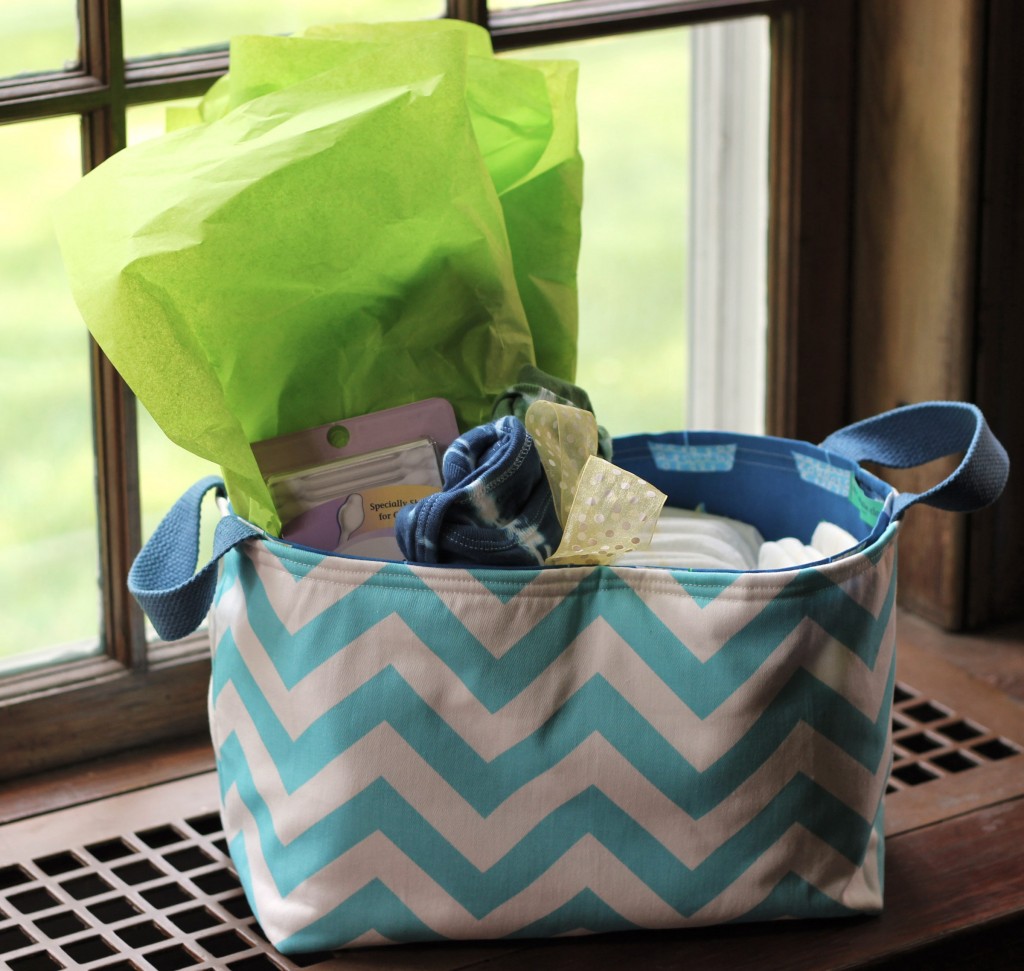 A-tisket, a-tasket,
A baby shower basket.
Filled with treats for a babe to come
and all my love sent with it …
You may want to check this out: